Svoboda party representatives gathered on Maidan Nezalezhnosti Square in Kyiv in order to go the "March of National Dignity" to the parliament – Ukrainska Pravda reports.
The march is dedicated to the third anniversary of escape of the former President Viktor Yanukovych from Kyiv.
According to the announcement, the participation of nationalists from the All-Ukrainian Union Svoboda, National Corps and Right Sector is planned.
Having gathered at 10 am, they plan to go a march along the alley of the Heavenly Hundred and Instytutska street to the Verkhovna Rada. A large column of the representatives of Azov Civil Corps, Right Sector and Svoboda parties gathers on Instytutska street near Khreshchatyk metro station.
Representatives of Svoboda, the former Minister of Ecology Ihor Shvaika and ex-Deputy Ihor Kryvetsky in particular, are at the head of the column.
According to the preliminary data, up to 10 thousand people participates in the action.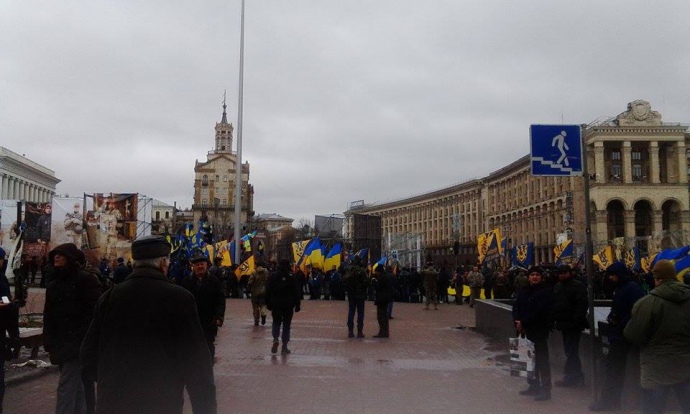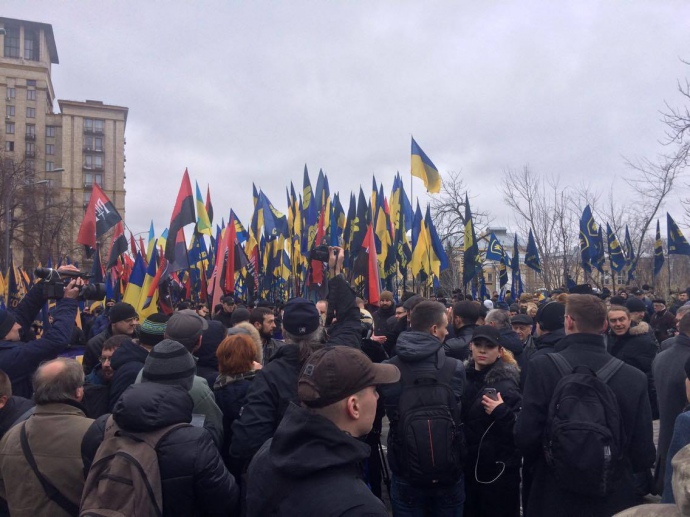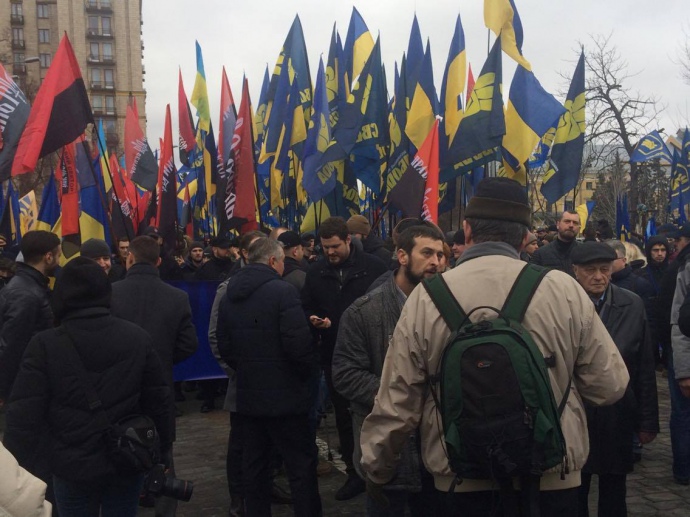 Vadym Troyan and Zoryan Shkiryak are also there. "Everything is calm and normal yet", – Shkiryak noted.
Bankova street where is the Administration of the President is blocked, the security is increased near the Parliament.
The National Guard lined up in the square near the Verkhovna Rada. At the same time, a lot of buses are registered at the distance from the center of the capital. Probably, protesters arrived by them.