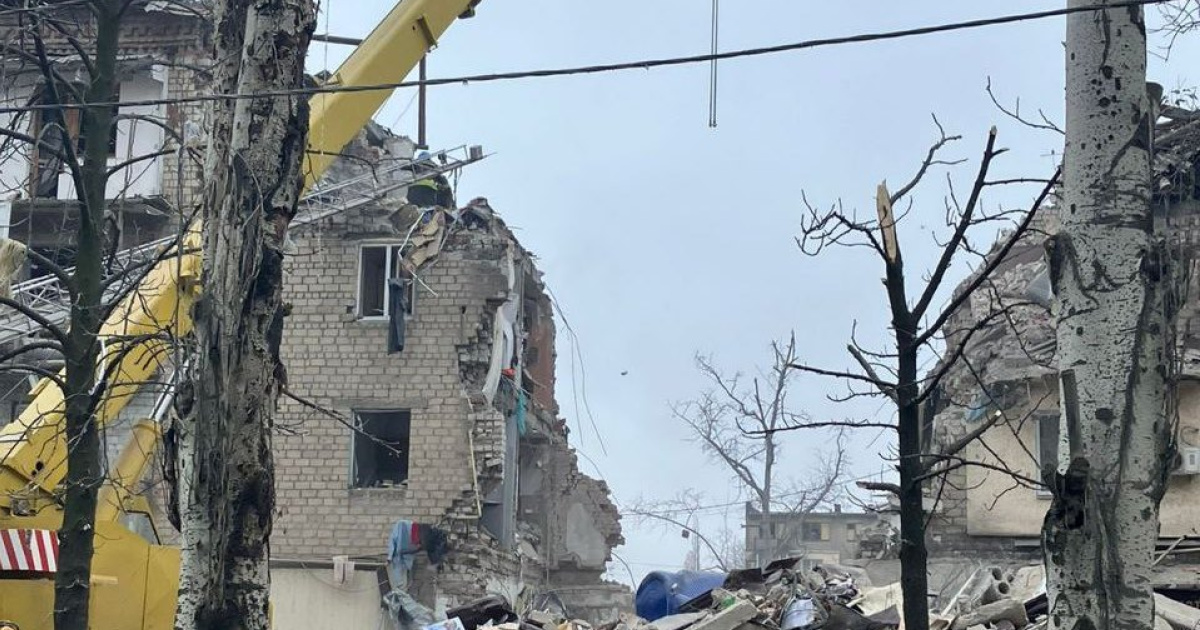 The number of casualties from the russian missile strike in Selydove has risen to four. As of 13:30 on November 16, two more deceased individuals were recovered from the rubble in the city of Selydove, according to the Donetsk Oblast Prosecutor's Office on Telegram.
Consequently, the toll from the russian missile strike has reached four victims.
The casualties were a married couple, aged 43 and 44, who were internally displaced persons from the city of Horniak.
As reported, during the night of November 15, 2023, russian forces launched four missile strikes on residential quarters in Selydove. Occupiers targeted the populated area with a S-300 surface-to-air missile system.
One local resident, a 50-year-old woman, suffered a concussion due to the projectile hits on one of the streets. Additionally, the russian army hit a multi-story residential building, resulting in the collapse of a stairwell. An 82-year-old woman and a 56-year-old man sustained bodily injuries, and his 85-year-old mother lost her life. Rescuers also recovered the body of a local resident, a 59-year-old man.