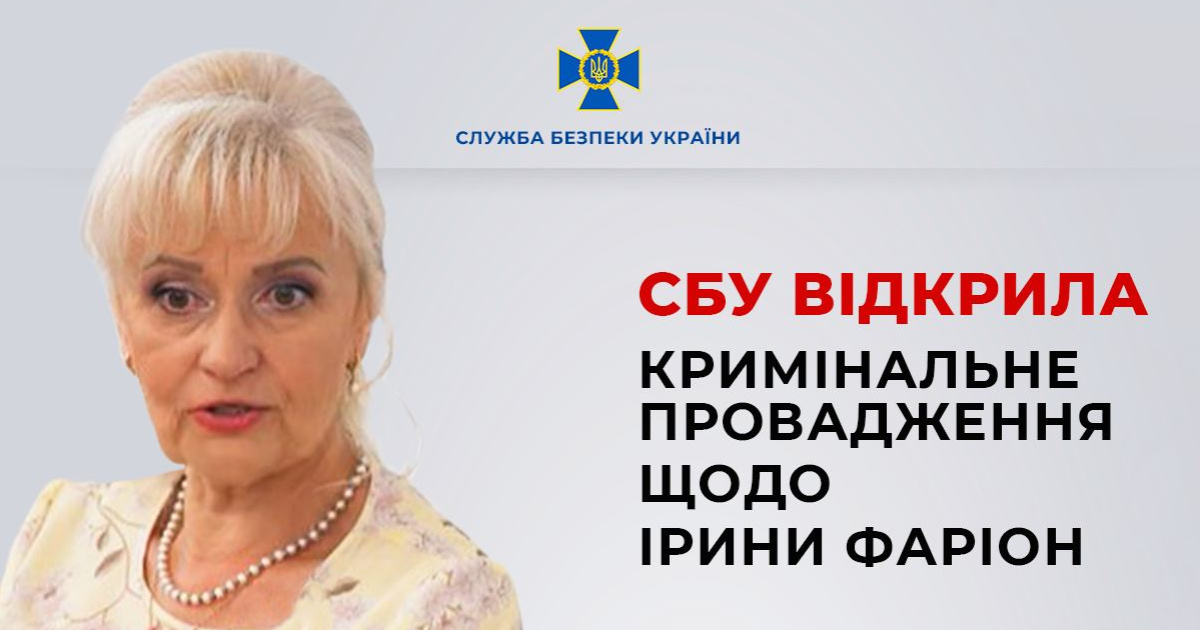 The Security Service of Ukraine has initiated a criminal case against Farion and launched a psycho-linguistic examination of her statements. This was reported by the agency in its Telegram channel on November 15.
"The Security Service of Ukraine has initiated a criminal case and has already appointed a series of expert examinations regarding the statements and publications of former Member of Parliament Iryna Farion. According to the investigation, in one of her interviews, the Member of Parliament of the 7th convocation of Ukraine stated that she categorically does not consider russian-speaking servicemen of the Armed Forces of Ukraine and cannot call them Ukrainians. This caused a wave of indignation among Ukrainian defenders and in society", - the statement said.
It is noted that, in addition, on her social media, she published a screenshot of a message from a pro-Ukrainian student from the temporarily occupied Crimea, in which the name, surname, and other personal data of the sender were indicated. This became the basis for his persecution by russian special services.
Criminal proceedings on these facts have been opened under the following articles of the Criminal Code of Ukraine:
Article 161 (violation of the equality of citizens based on their racial, national, regional affiliation, religious beliefs, disability, and other grounds);

Article 435-1 (insult of the honor and dignity of a serviceman, threats to a serviceman);

Article 163 (violation of the secrecy of correspondence, telephone conversations, telegraph or other correspondence transmitted by means of communication or through a computer);




Article 182 (violation of the inviolability of private life).



It is noted that the Security Service of Ukraine has initiated a psycho-linguistic examination of Iryna Farion's statements. Pre-trial investigation is ongoing.
Earlier, it was reported that Farion complained to Zaluzhny, Zelensky, and Umerov about the deputy commander of the 3rd Special Purpose Regiment and the chief of staff of "Azov".