Rally of railway workers working on the territory controlled by the "DPR" militants was held in Yasinovataya on Saturday. The participants demanded the salary to be paid to them from the budget of Ukraine, - reports Chetvertaya vlast
The rally was organized by the separatist leaders who had brought to Yasinovataya railway workers from railway stations of Ilovaysk, Gorlovka and Debaltsevo, - said the statement.
At the beginning of 2016 Ukraine stopped paying salaries to railway workers serving the "DPR" and "LPR" illegal armed formations, railway workers actually are left without salaries. Since February they have not received any money either from Ukraine or from militants of the "DPR" who refused to pay, despite the fact that they serve territories under their control. In recent months people received only food parcels and humanitarian aid.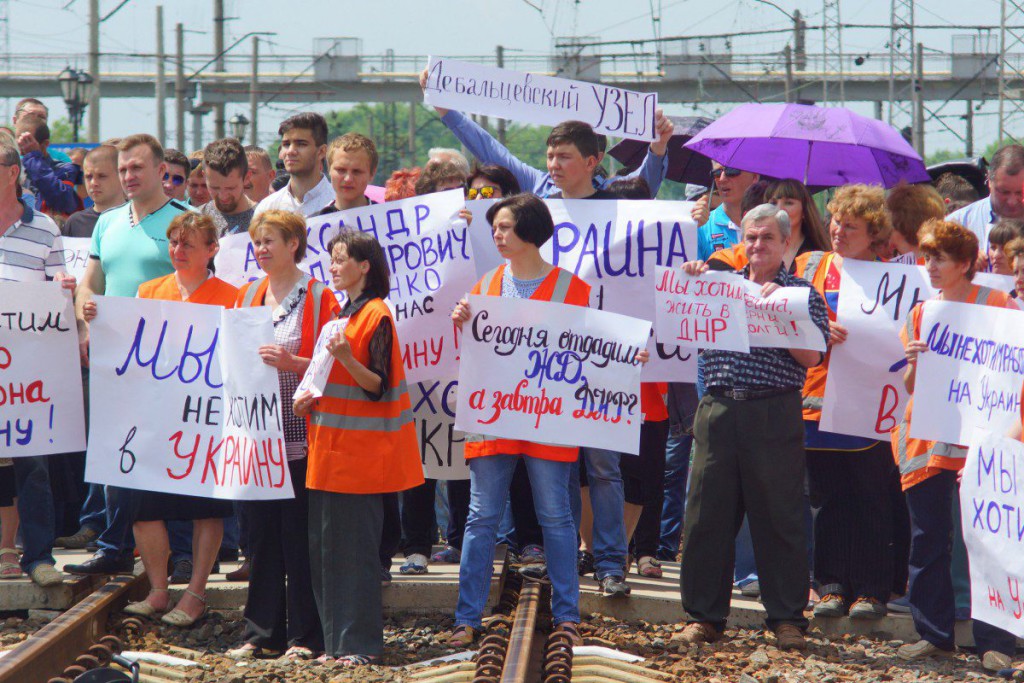 Protesters held banners saying "We do not want to Ukraine", "Ukraine, give back salary", "Ukraine – pay", "We will not let a single wagon to Ukraine."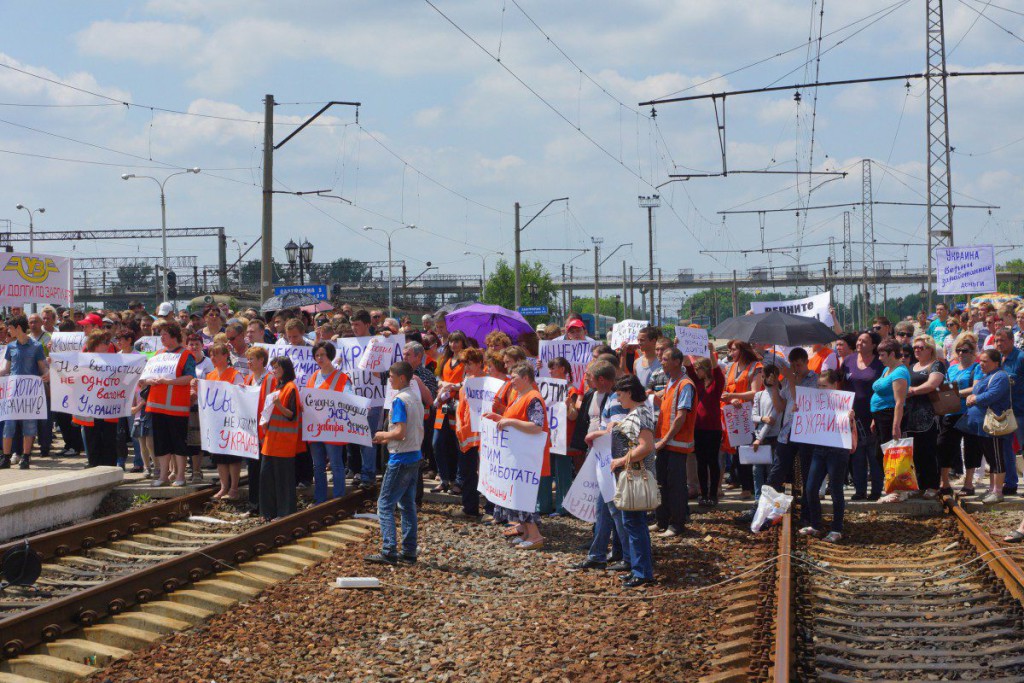 Speakers promised that they would no longer let trains go from the territory controlled by militants to the territory controlled by Kiev as of May 30th if Ukrzaliznytsya did not give them money. The speakers did not mention the fact that such an action was likely to lead to the stoppage of the industrial enterprises of Donbass.