The Ukrainian Armed Forces eliminated 560 occupiers and 12 enemy artillery systems in the last 24 hours. This was announced by the General Staff of the Ukrainian Armed Forces on March 30th.
According to the report, Ukrainian defenders destroyed an additional 560 occupiers, 1 tank, 8 combat armored vehicles, 12 artillery systems, 1 air defense system, as well as 11 vehicles and fuel tanks and 3 units of special equipment.
Since the start of the invasion, the russian aggressors have lost a total of 172,900 soldiers.
Also, during the year of full-scale war, Ukrainian troops destroyed 3,610 tanks, 6,974 combat armored vehicles, 2,671 artillery systems and 526 MRLS, as well as 278 anti-aircraft warfare systems..
In addition, the aggressors reportedly lost 5,518 vehicles and fuel tanks, as well as 291 units of special equipment.
The occupiers were left without 18 ships and boats, 306 aircraft, 291 helicopters, 2,239 tactical UAVs, and 911 cruise missiles.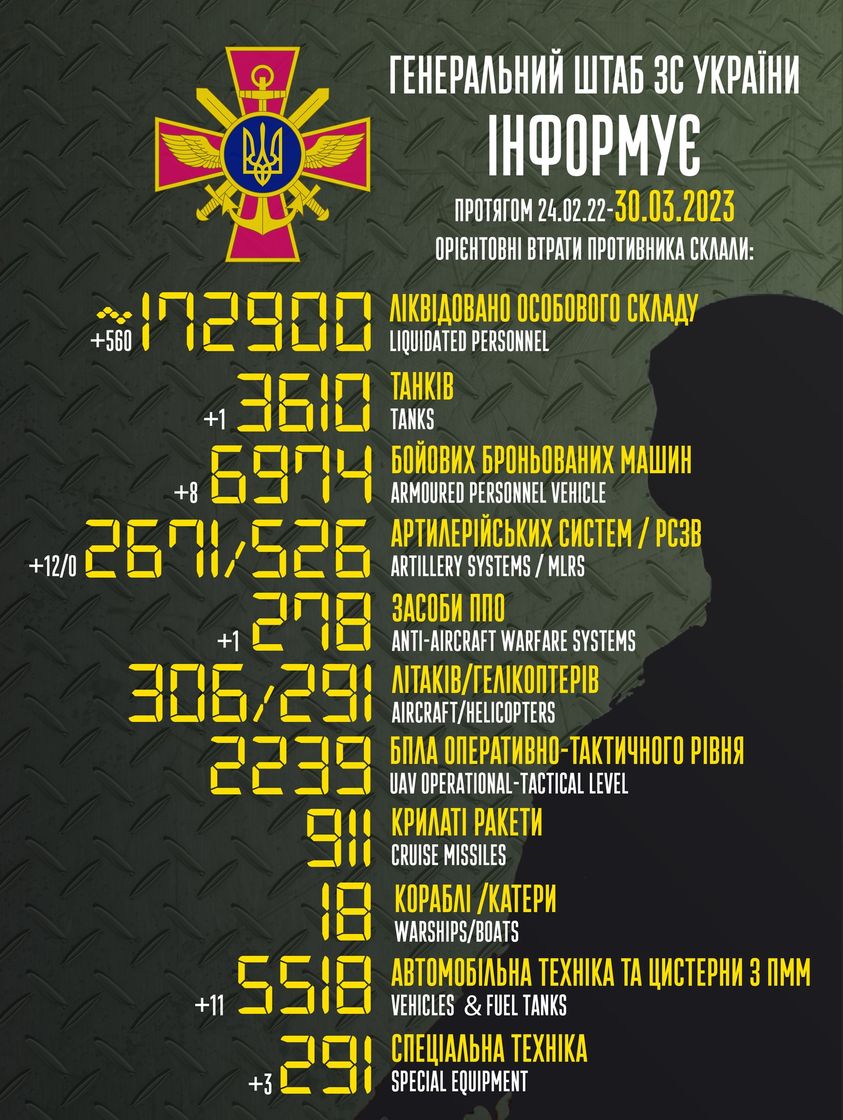 Earlier it was also reported that the AFU destroyed the russian Su-24M bomber.