The Ukrainian Armed Forces destroyed 660 occupiers and 13 tanks in a day, according to a report from the General Staff of the Ukrainian Armed Forces on March 23.
During the day, Ukrainian defenders also destroyed 11 armored combat vehicles, 19 artillery systems, 2 MLRS, 1 air defense system, as well as 18 vehicles and fuel tanks, and 3 units of special equipment.
In the air, Ukrainian defenders destroyed 20 operational-tactical level UAVs.
In total, since the beginning of the invasion, the russians have already lost 168,150 soldiers.
During the year of full-scale war, Ukrainian troops destroyed 3,570 tanks, 6,898 armored combat vehicles, 2,608 artillery systems, 511 MLRS, as well as 273 anti-aircraft warfare systems.
The russians also lost 5,452 vehicles and fuel tanks, as well as 273 units of special equipment.
For the entire duration of the war, the occupiers were left without 18 ships and boats, and without 305 aircraft, 290 helicopters, 2,203 operational-tactical UAVs and 909 cruise missiles.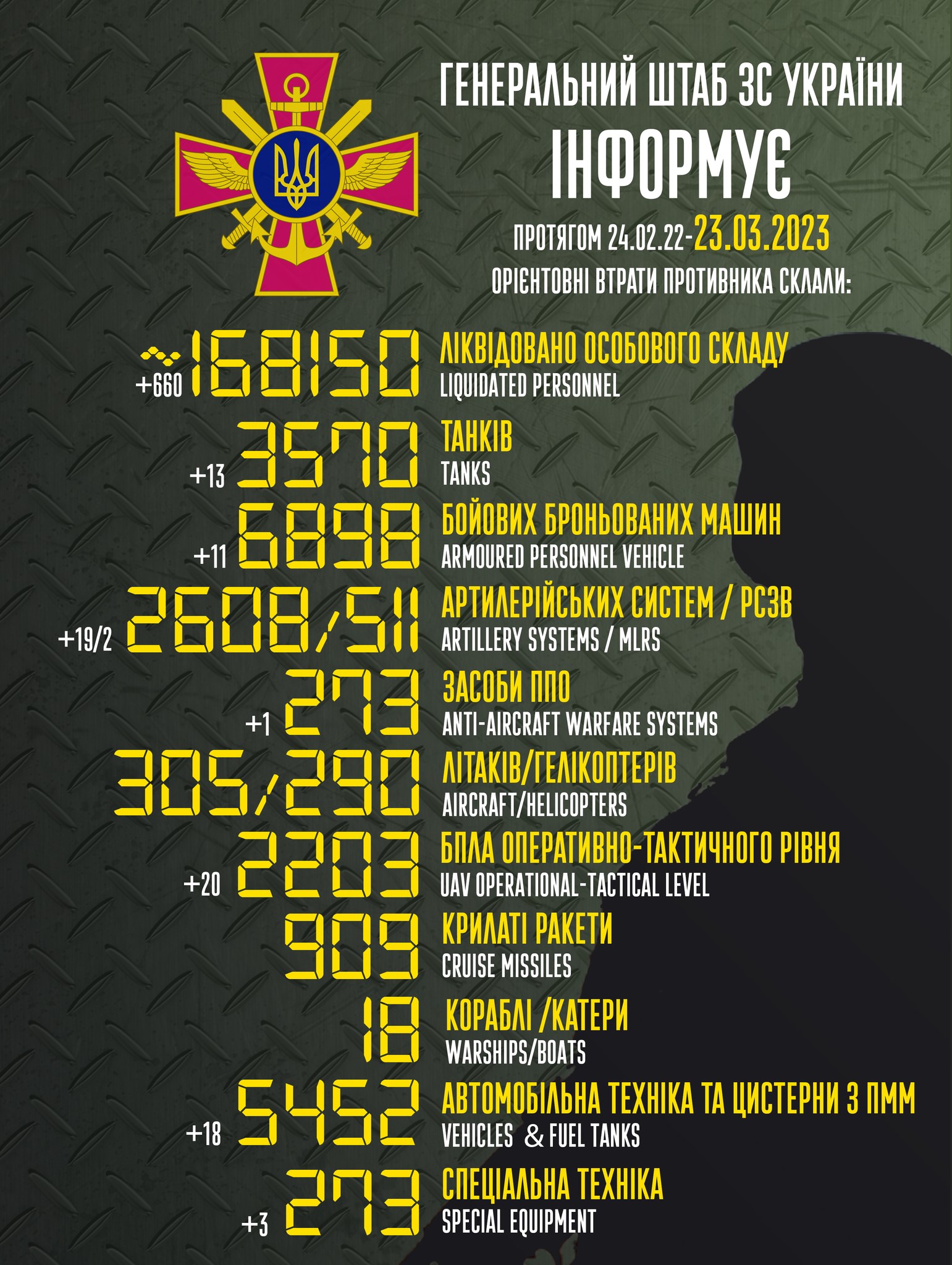 Earlier it was reported that the Armed Forces of Ukraine 12 times shelled the places of rashist accumulation and air defense systems.