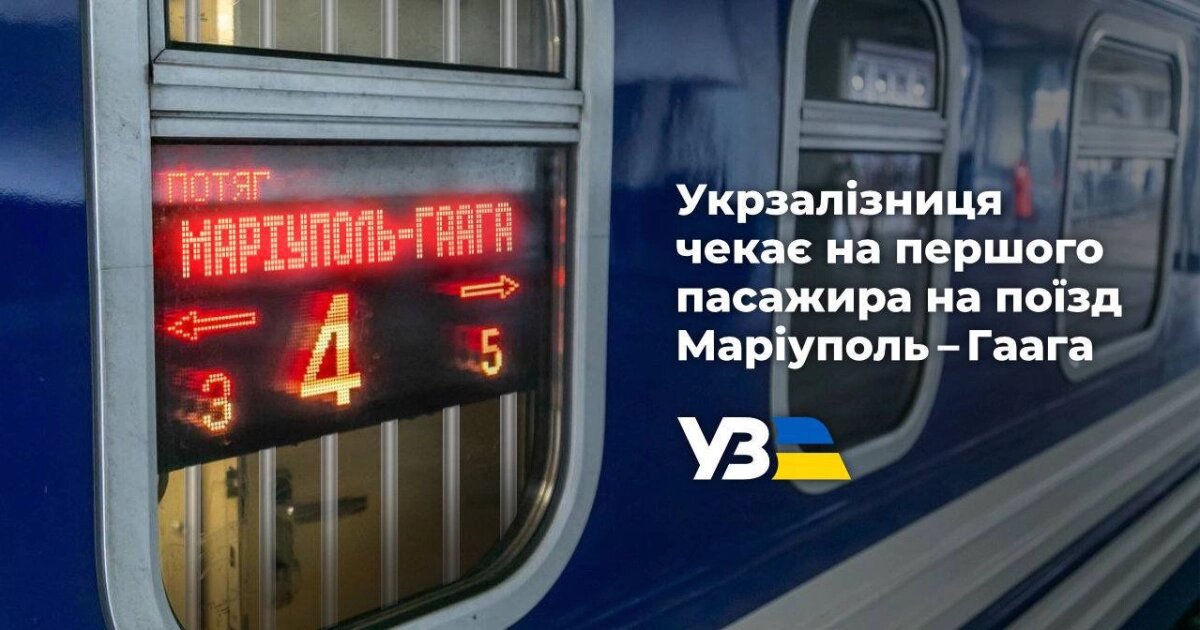 Ukrainian Railways (Ukrzaliznytsia) is ready to launch the Mariupol-The Hague train for the sake of "one single passenger". This was announced by the chairman of Ukrzaliznytsia's board Oleksandr Kamyshin on Telegram.
"We have always strived to achieve the highest level of service for each of our passengers. And now, thanks to one very interesting situation, we are ready to launch a train on the Mariupol-The Hague route for the sake of one single passenger", - he wrote.
As previously reported, putin allegedly visited the occupied and destroyed by the russian army Mariupol.
The Office of the President of Ukraine called such a visit of the russian dictator to Mariupol cynicism and lack of remorse.