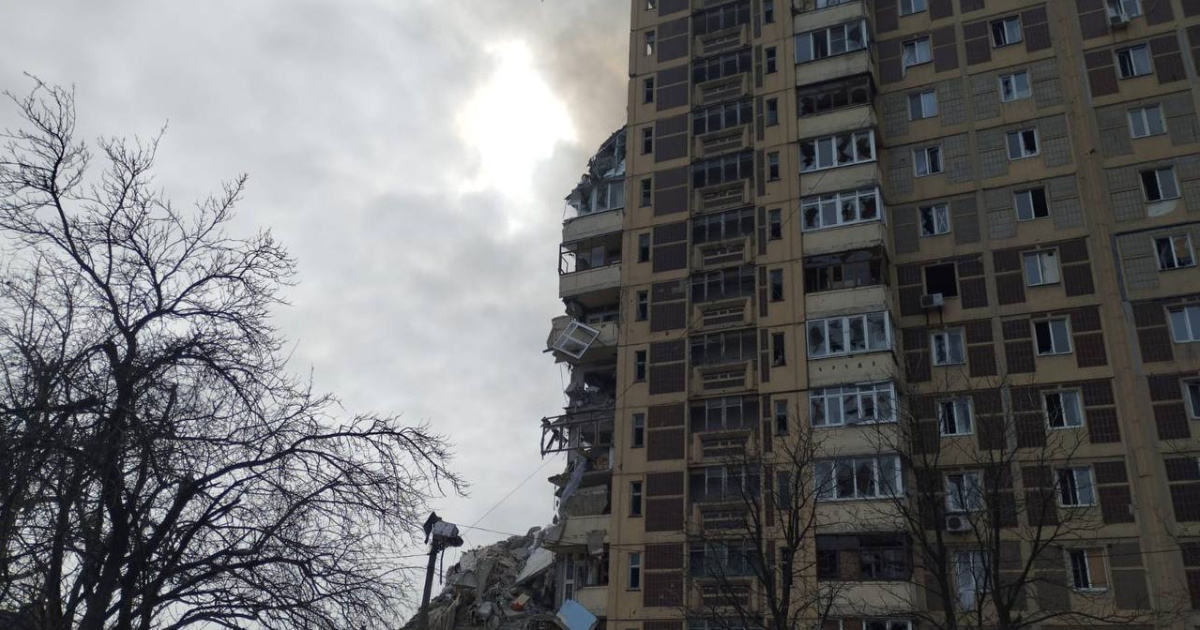 People were living in the high-rise building in Avdiivka that russians shelled on March 17, presumably with a Kh-59 missile. This was reported by the head of the City's Military Administration (CMA) Vitaliy Barabash on his Telegram channel.
"Russians have once again hit a residential building in Avdiivka. Just now, presumably with a Kh-59 missile, putin's bastards hit a high-rise where people still lived... The photo shows the aftermath of the shelling. We are gathering information about the casualties", - Barabash wrote.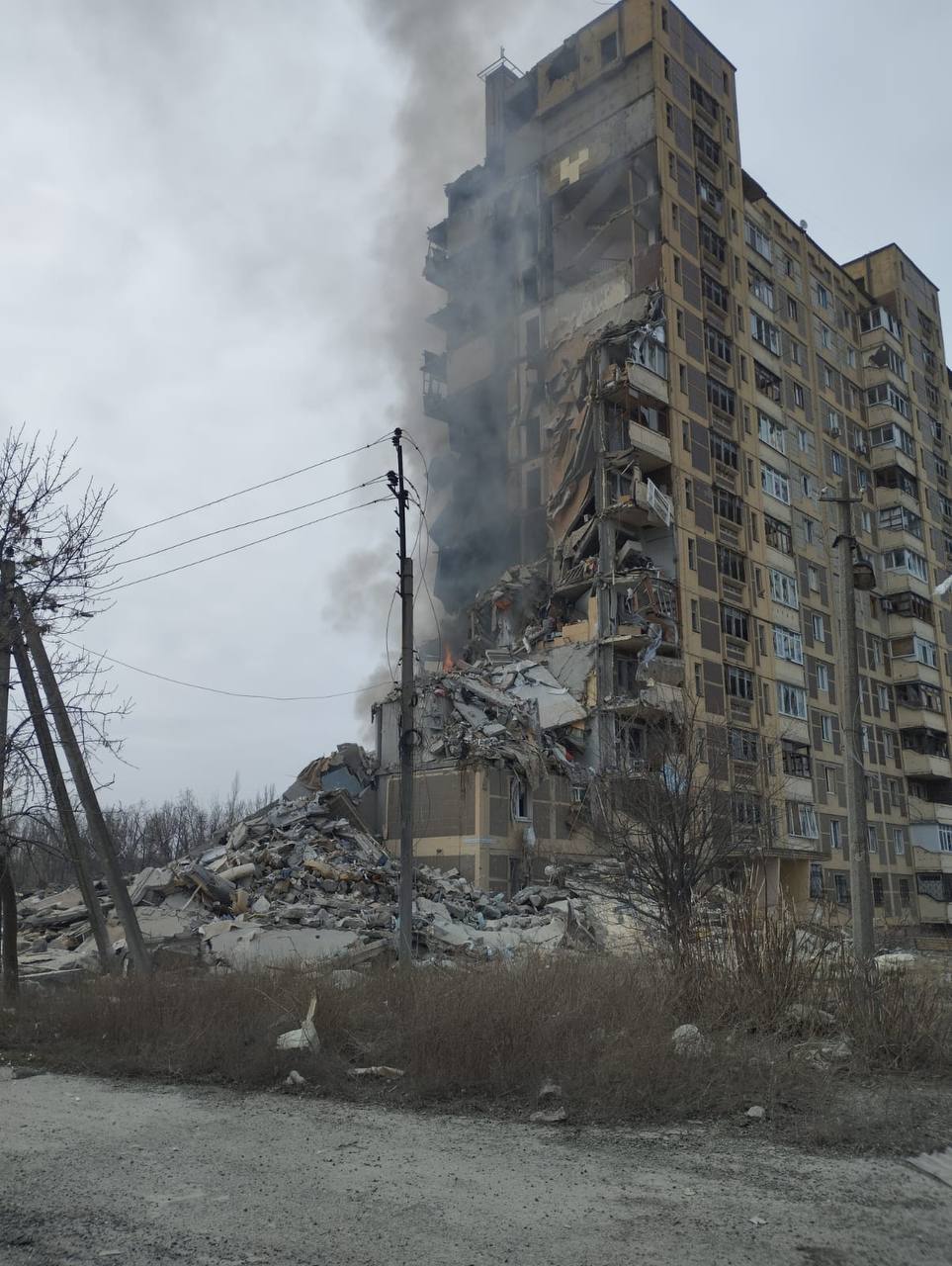 "There is no justification for these war criminals. They will all receive fair punishment. After all, behind every shelling and every such crime, there are specific names", - the CMA head added.
As reported earlier, the Head of the Office of the President of Ukraine Andriy Yermak, announced that russian occupiers carried out 4 air strikes on Avdiivka.