Full ceasefire must come into force in Donbass as of April 30th. Darka Olifer, press secretary of Ukrainian representative in Minsk Leonid Kuchma, wrote about.
"Today the participants of the Trilateral contact group issued a statement to support full cease-fire which must come into force as of April 30th, 2016. It is continuation of Ukrainian President Petro Poroshenko's peaceful initiatives. We hope that this statement will give impetus to resolve a set of issues on safety,"- she wrote.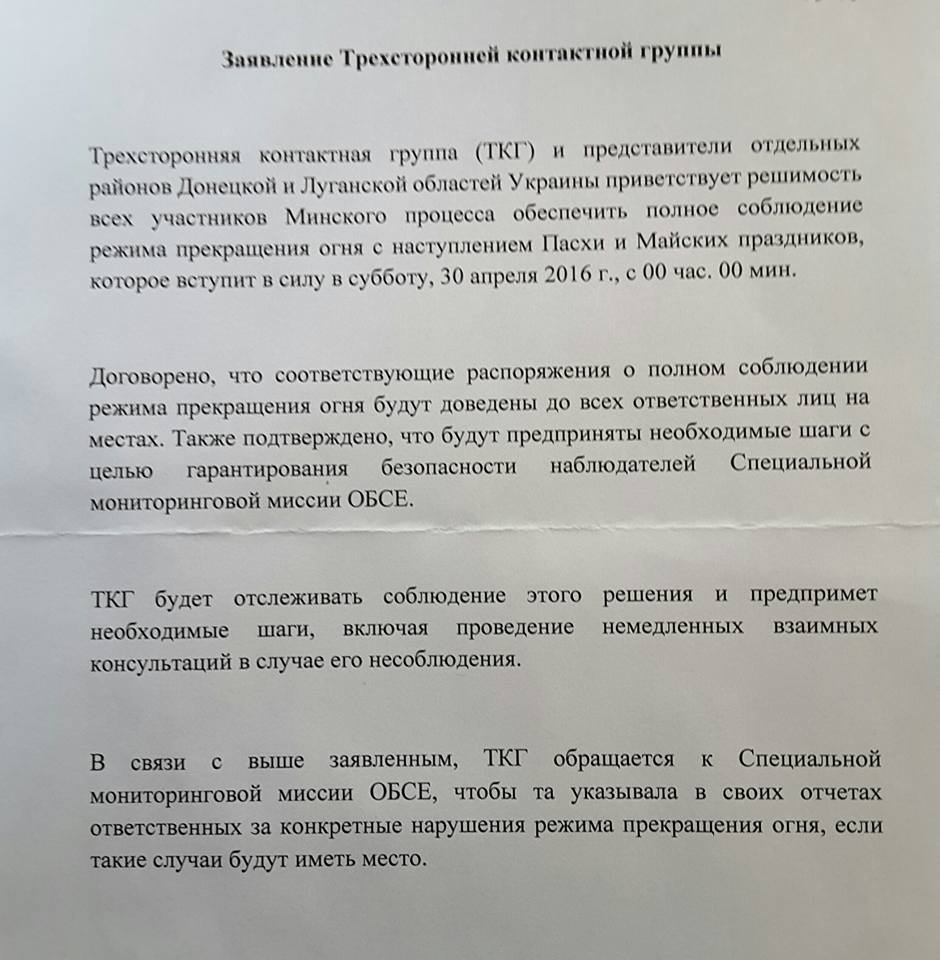 Earlier, President of Ukraine Petro Poroshenko said he was willing to guarantee compliance with the ceasefire in Donbass from the Ukrainian side, if militants stopped firing at positions of Ukrainian troops at least on Easter. Poroshenko stressed that he expected support of this initiative by the Western partners.