The regular bus was damaged as a result of shelling of the Kyivskyi district of occupied Donetsk. Separatist media write this.
Pro-russian propagandists claim that in total, "about 10 NATO-caliber shells were fired" at the oblast center".
However, there are no signs of large-caliber ammunition hit in the photographs from the site of shelling. Only minor damage is visible on the asphalt, most likely, from a mine. Separatist media did not confirm with photographs the "direct hit" on the house along the Artema Street.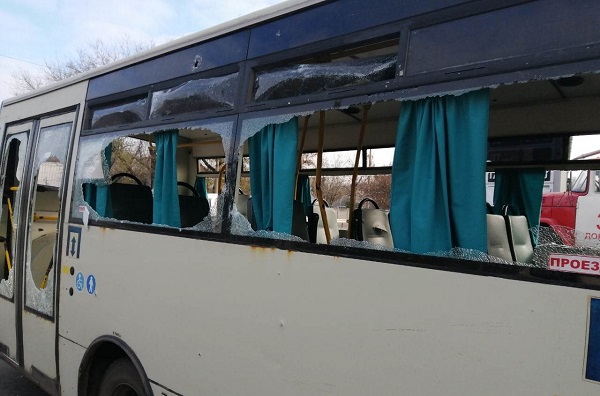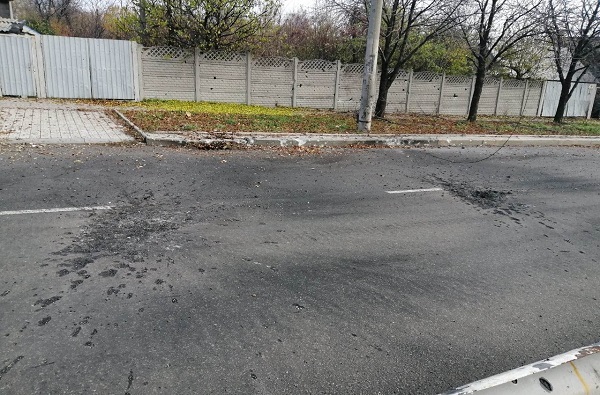 This is how a blow with "NATO shells" looks like from the point of view of local and russian propagandists.