Ukraine returned 108 women from russian captivity on Monday, October 17, most of them are military. This was reported in Telegram by head of the Office of the President Andriy Yermak.
According to him, this was the first completely female prisoner exchange.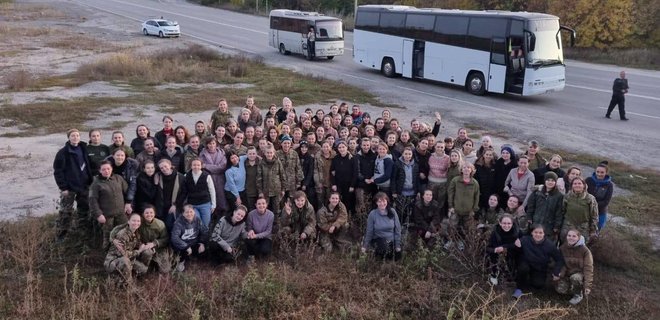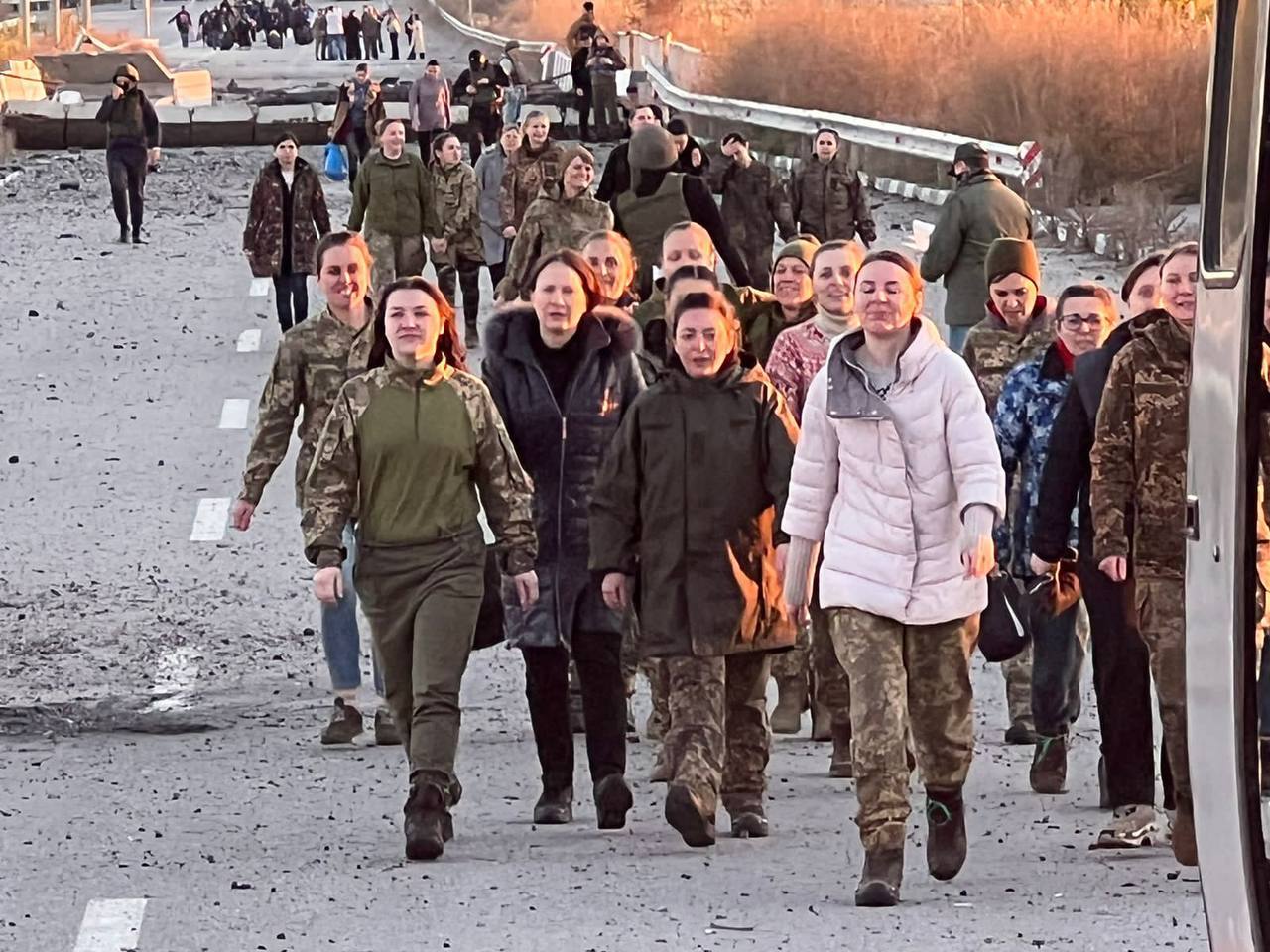 Among those released are 35 servicemen from the Armed Forces of Ukraine, 32 - from the Naval Forces, 12 - from the territorial defense, eight - from the National Guard (including two from Azov), five - from the State Special Transport Service, four - from the State Border Guard Service and 12 civilian.
37 women were evacuated from Azovstal.
11 released are officers, 85 - privates and sergeants.
The eldest of the released prisoners is 62 years old, the youngest is 21 years old, - the Coordinating Headquarters for the treatment of prisoners of war specified.
Let us recall that leader of the "DNR" quasi-formation Denis Pushilin reported that yesterday, on October 17, an exchange of prisoners was taking place.