More than 120 bodies were exhumed by the police of the Donetsk region in the de-occupied territories of the oblast. This was reported in the Telegram channel of the department on October 12.
"Excavations at the mass grave sites in Lyman continue. The police seized the bodies of 56 people during a week of painstaking work, - the message says. - Measures are being taken to identify the dead and establish the causes of their death".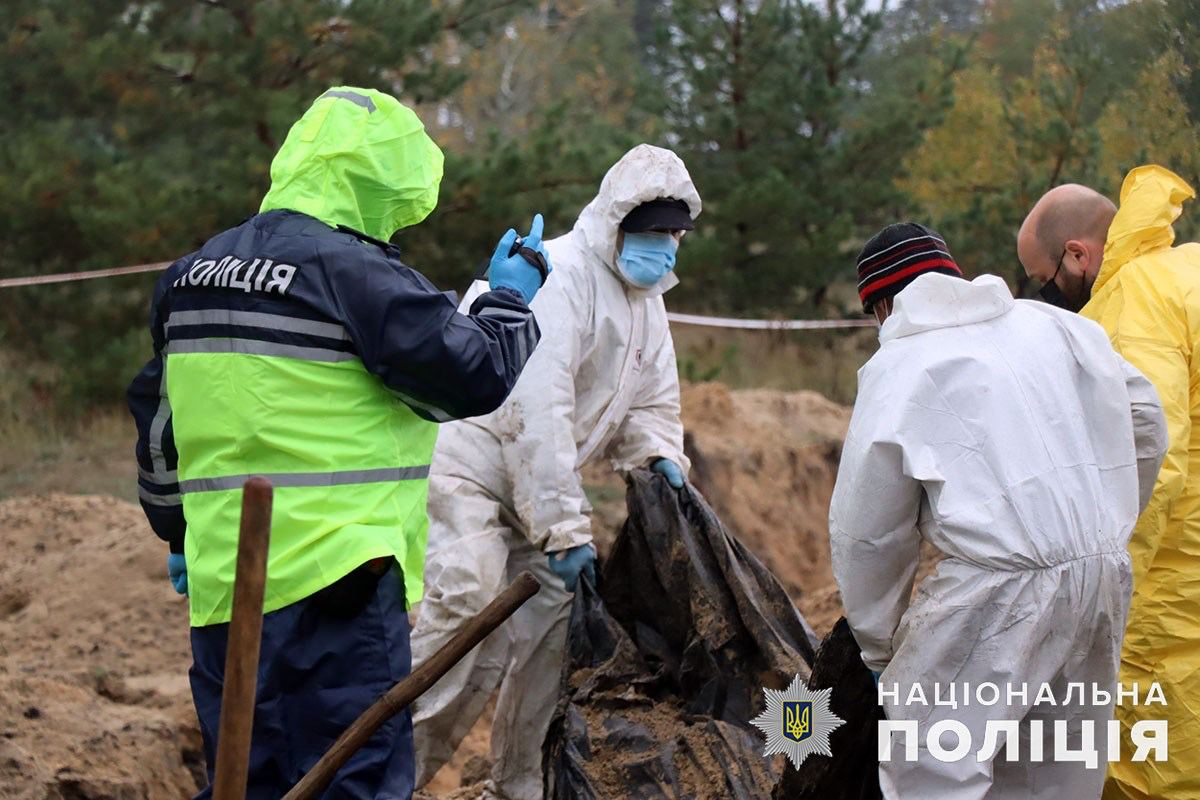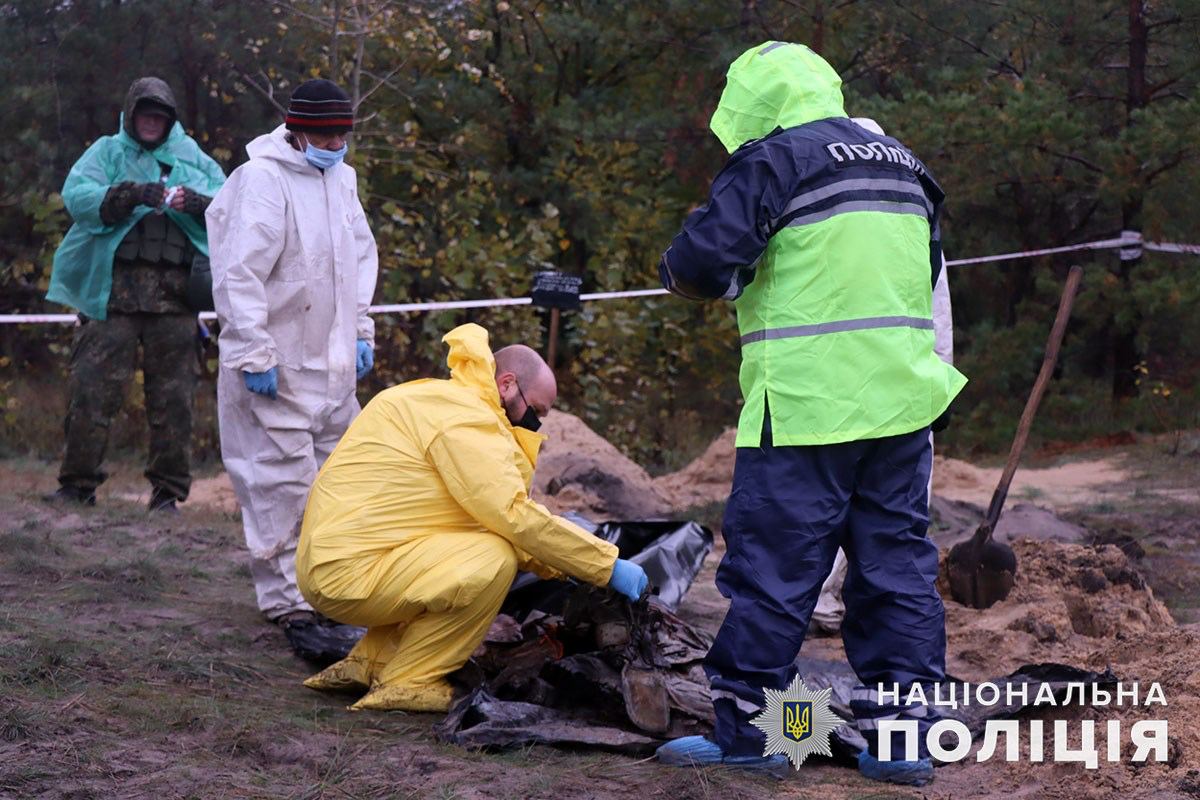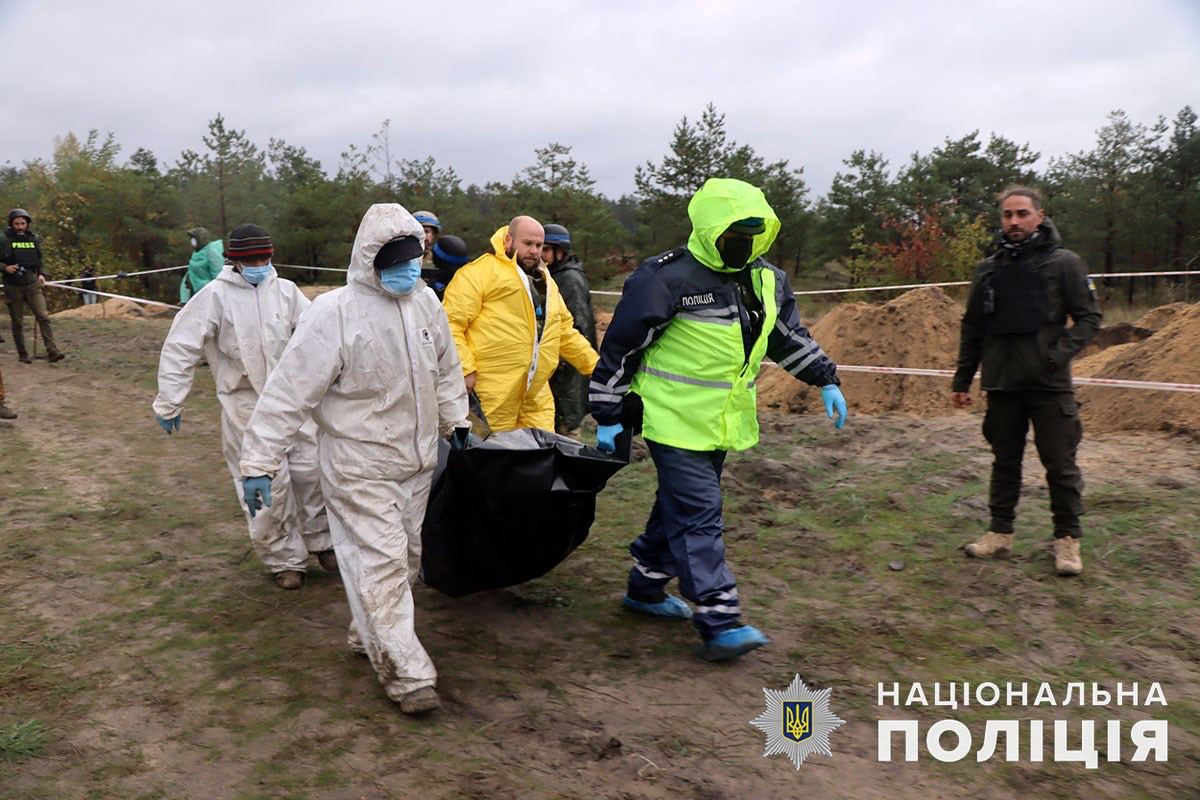 It is specified that the police found 35 burial places in the liberated settlements, three of them were mass graves.
"One is in Sviatohirsk, where 7 people (6 women and 1 person) were buried", - the department writes. - The others are at the cemetery in Lyman. Several dozen AFU servicemen are buried in a mass grave and more than a hundred civilians are buried in the second location. Whole families were buried".
It is emphasized that to date, the bodies of 22 civilians and 34 military have been seized in Lyman.
It is noted that the police reveal both signs of natural death and violent acts.
"The investigation will establish the injuries received as a result of shelling or torture", - the report says.
It is clarified that the corpses were sent for examination, the results of which will establish the causes of death of citizens.
It was earlier reported that about 200 graves, as well as a mass grave, have already been discovered in Lyman and Sviatohirsk after the de-occupation.