A "referendum" on joining the russian federation is being held in the occupied territories of the Donetsk and Luhansk oblasts. The first videos in which people are invited to vote appear on social networks.
One of the videos shows that a large speaker has been installed in the courtyard of the Kalininskyi district of Donetsk, from which they call on the local residents to vote "near your house".
In the Kyivskyi district of Donetsk, the "mobile brigade" calls for people to vote using a karaoke microphone.
"Dear people, come out, please, mobile referendum, come out to vote!" – a "social activist" says into the microphone.
In fact, no one opened the door.
Other videos show that many people vote right at the entrance, on the landing.
Loading player...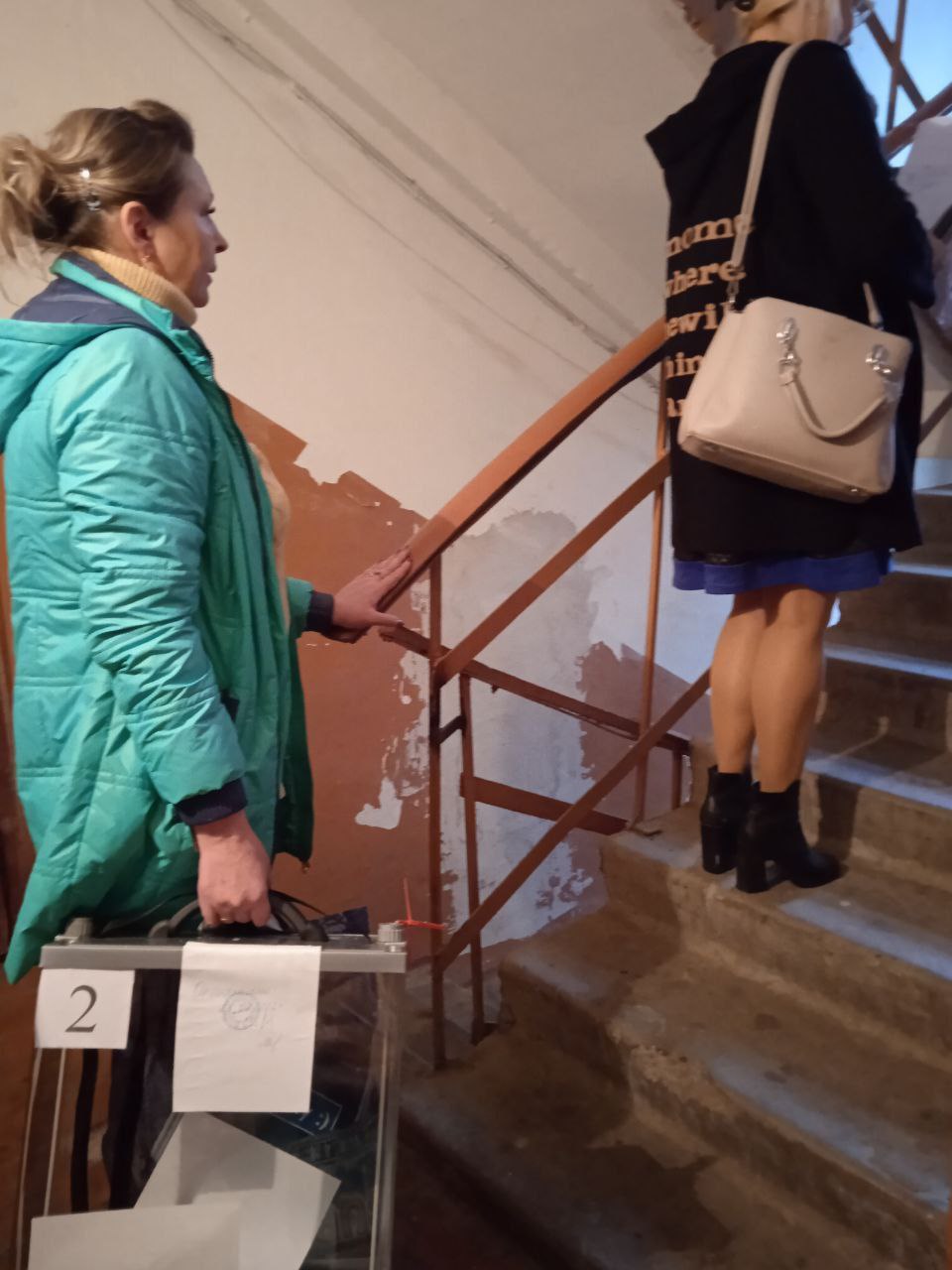 As it was earlier reported, the russian occupiers are starting today to hold pseudo-referendums on joining the occupied territories of the "DNR", "LNR", Kherson and Zaporizhzhia oblast to the russian federation.