The russian invaders lost another 300 manpower, 19 tanks and 29 armored fighting vehicles over the past day. This was reported by the AFU General Staff on September 5.
In addition, during the day, the russians were left without 10 artillery systems, 3 unmanned aerial vehicles, 2 cruise missiles, 10 vehicles and a unit of special equipment.
The total losses of the rashists since the beginning of the invasion on February 24 reached 49 800 people. 2 068 tanks, 4 459 armored fighting vehicles, 236 aircraft and 206 helicopters were also destroyed.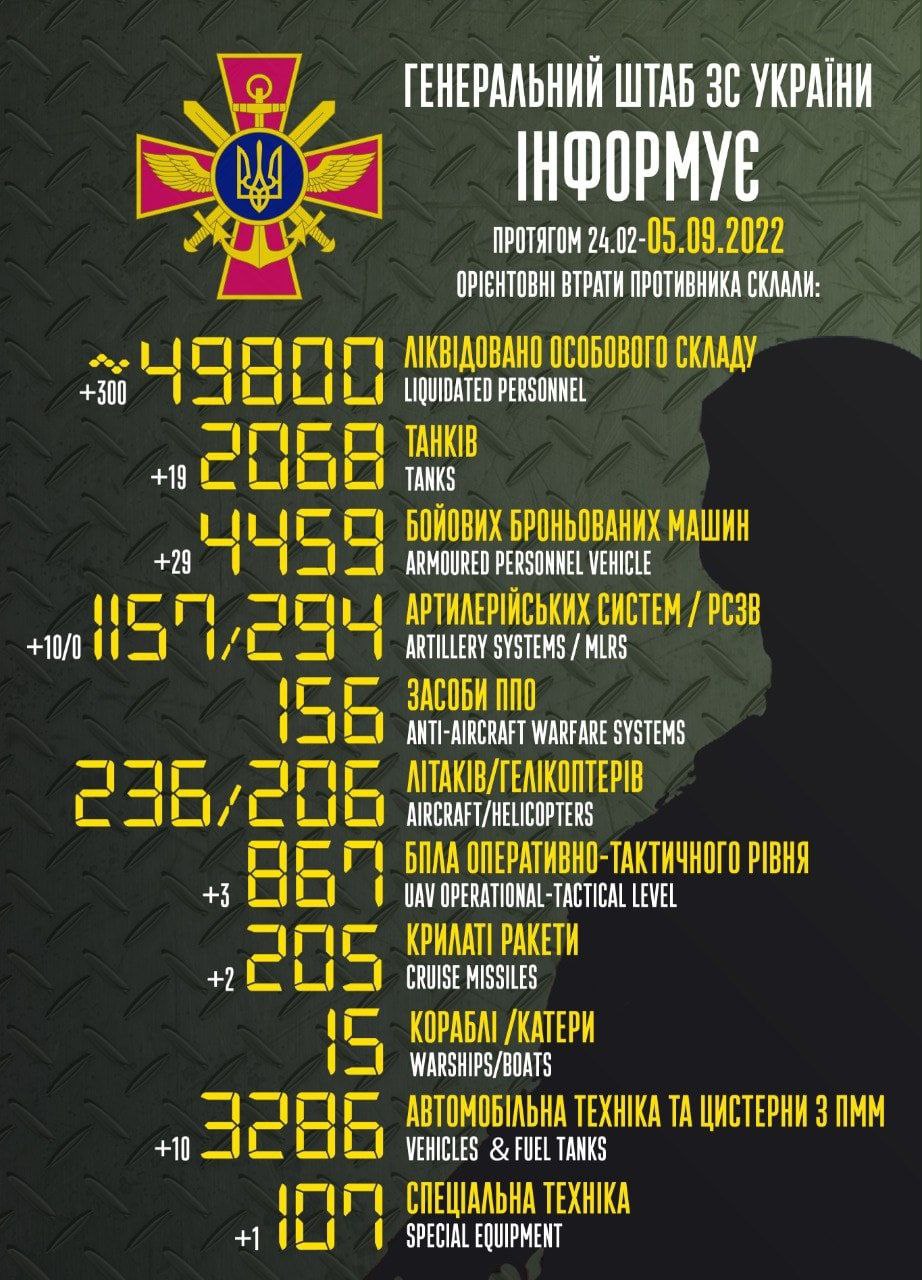 As previously reported, the AFU destroyed about 80% of the elite units of the russian federation.