The Russian invaders lost more than 40 thousand members of their personnel during the war against Ukraine. This is reported by the AFU General Staff.
In addition, rashists continue to lose their technical arsenal. In particular, 1738 tanks, 3971 armored combat vehicles, 883 artillery systems and 2847 vehicles were destroyed.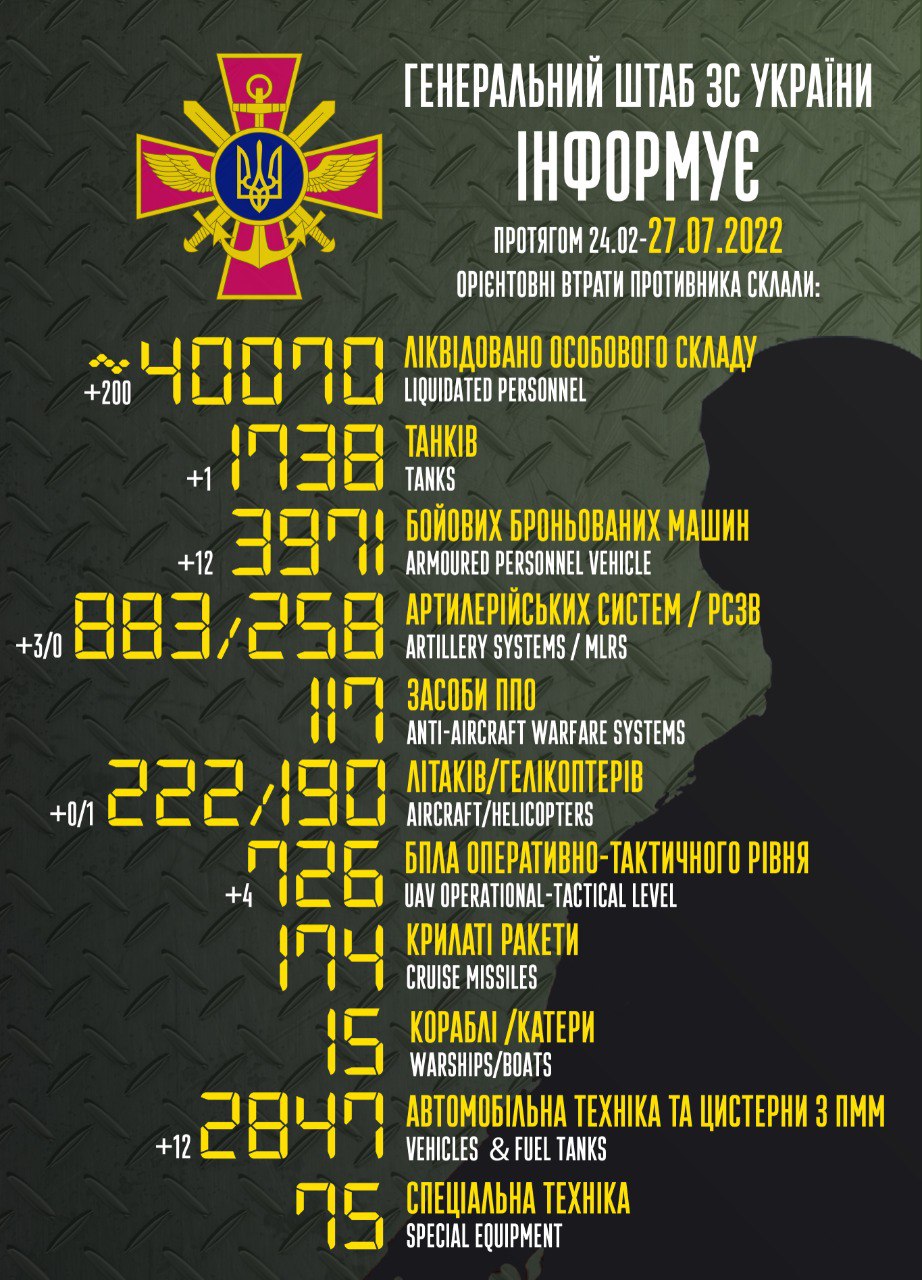 As previously reported, the rashists sent a new group of Chechen mercenaries to fight in Ukraine.