In the occupied territory of the Luhansk region in Zymohiria (Slovianoserbsk district), ammunition depots have exploded and are burning. This was reported both in the segment of the invaders and in Ukrainian social networks on June 27.
"The composition of the ammunition in Zymohiria in the temporarily occupied Luhansk oblast sends greetings! The morning is getting better and better! Separately, we note that this object is located about 50 km from the AFU positions. Those who understood, understood", - the StratCom Telegram channel of the AFU reports.
Loading player...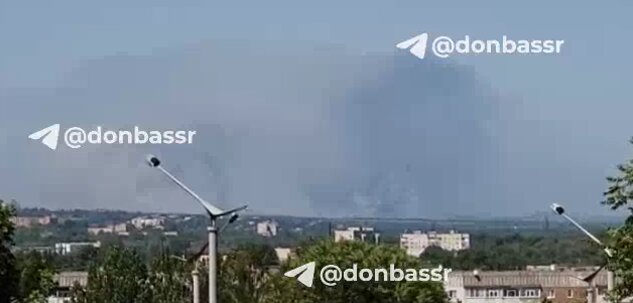 The occupiers report that military warehouses were allegedly "fired at by the AFU with a Tochka-U tactical missile".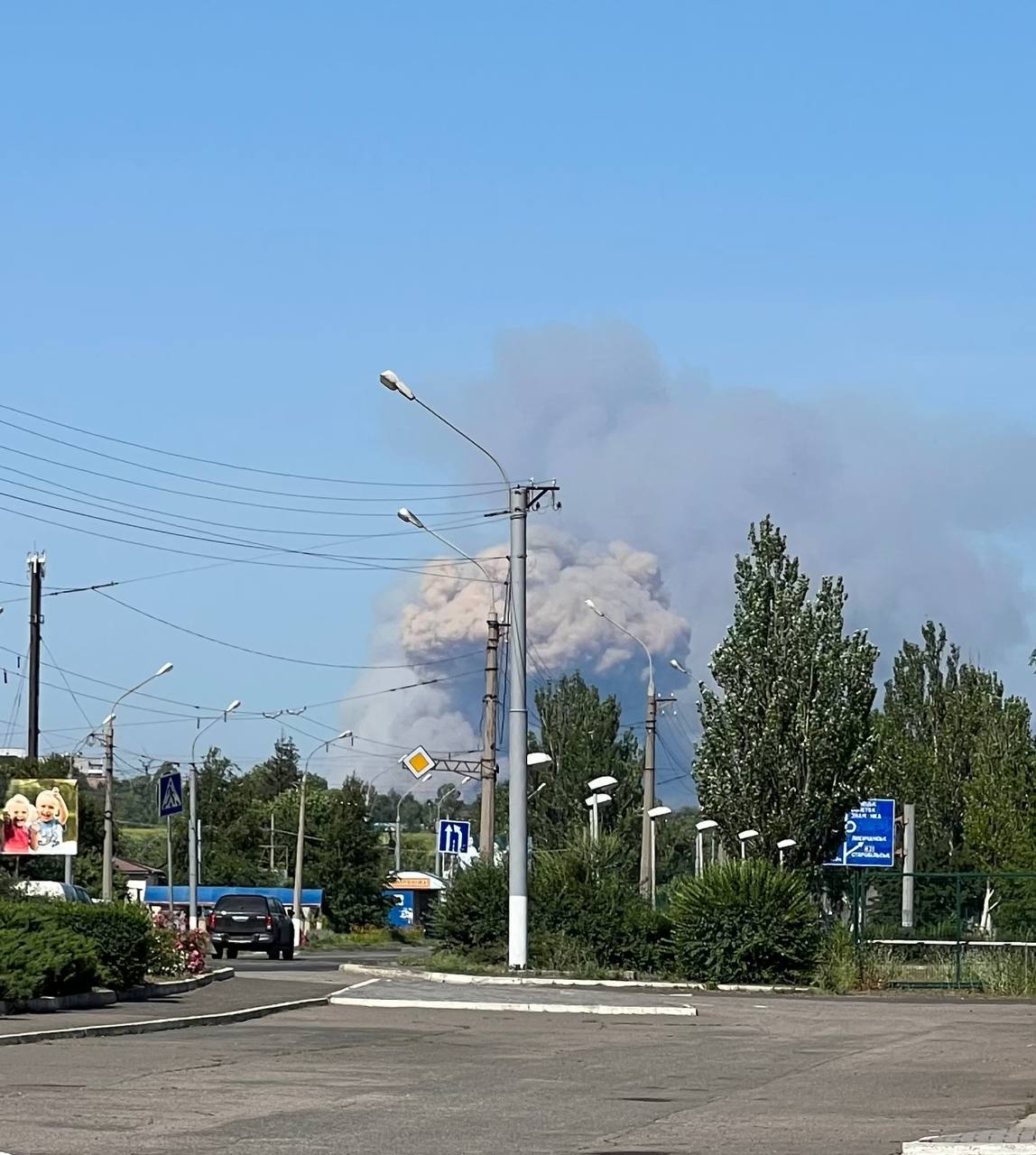 Separatist publics also report that explosions in the "LNR" occurred at several objects at once and are still heard.
"Two large fires are located 3-4 km from each other. The ignition of the ammunition depots itself began at about six in the morning", - local residents report.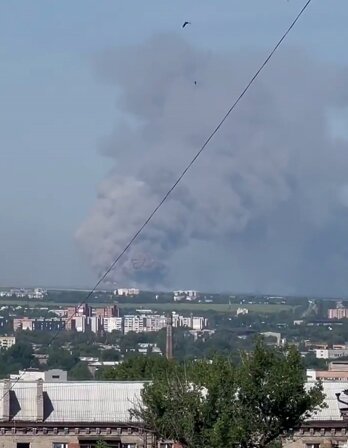 "Currently, a huge column of smoke can be observed from many areas of the LNR", - the occupiers write.
It should be noted that in the context of russia's full-scale invasion of Ukraine and the occupation of part of the Donbas, it is impossible to verify this information.