On May 29, President Volodymyr Zelensky visited the AFU advanced positions in the Kharkiv oblast and presented state awards to Ukrainian defenders, - the press service of the Presidential Office reports.
As noted, the head of state got acquainted with the operational situation in the zone of responsibility of the units.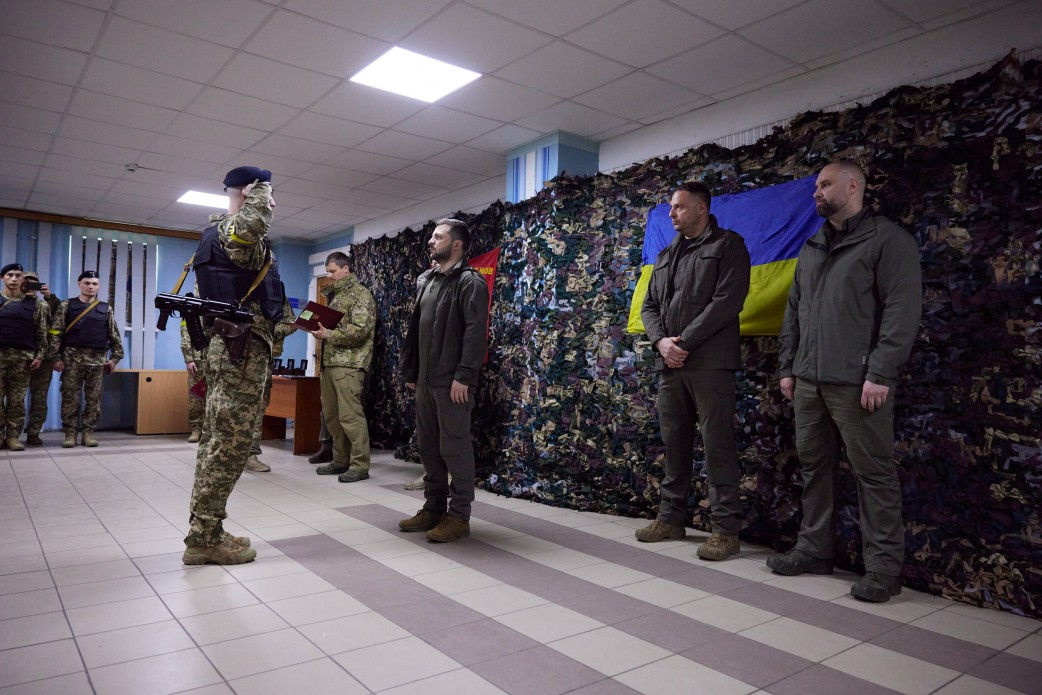 Volodymyr Zelensky presented state awards and valuable gifts to the servicemen and talked with the defenders of Ukraine.
"I want to thank each of you for your service. You risk your life for all of us and our state. Thank you for protecting the independence of Ukraine. Take care of yourself!" - the president said.