A branch of a certain South Ossetian MRB-bank began to work in occupied Melitopol. This is reported by the collaborationist authorities of the city.
It is noted that now the bank is working with "state" (it is unknown which state - OstroV) organizations, legal entities and enterprises". The occupiers promise that "soon, the bank branch will serve individuals".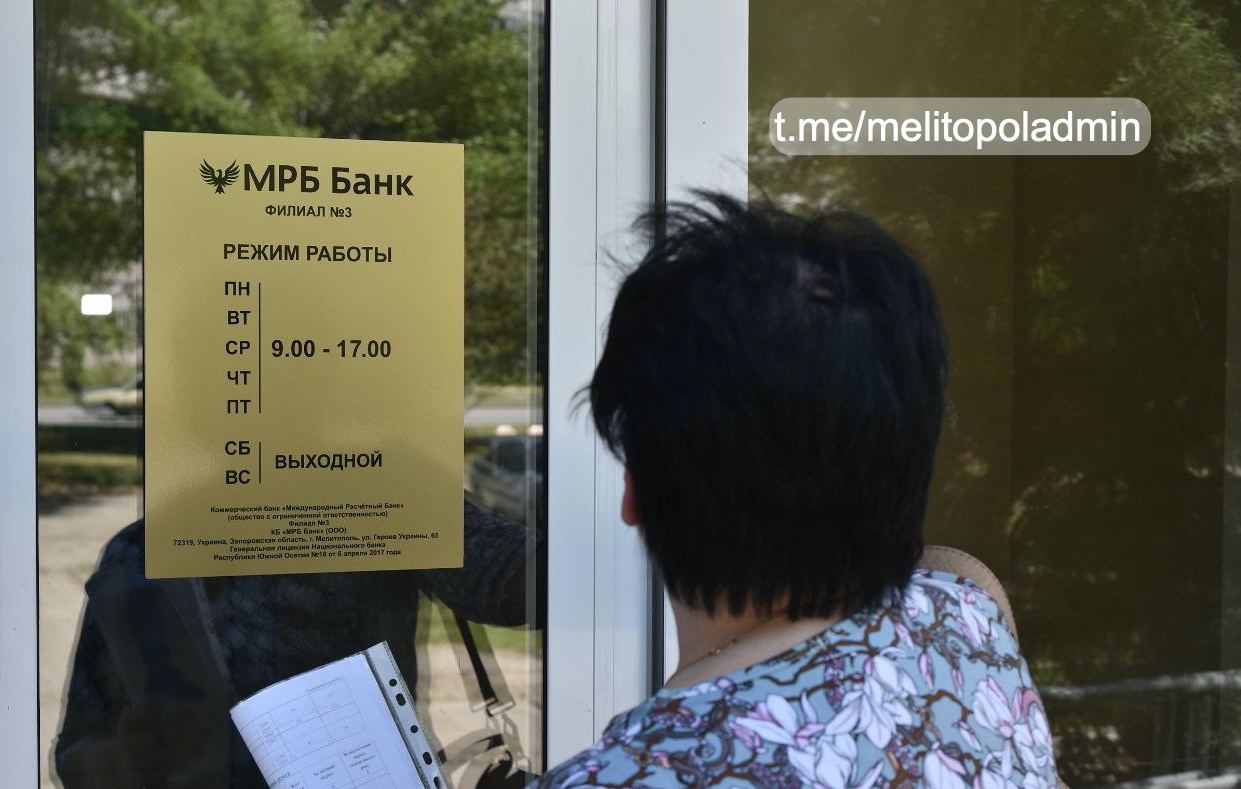 As reported earlier, the "DNR" authorities announced the entry of MRB-Bank into the occupied Donbas.
South Ossetia is a state illegally created with the support of russia on part of the occupied territories of Georgia. The question of its international legal status is controversial: the independence of the "republic" is recognized only by russia itself, Nicaragua, Venezuela and the island state of Nauru.
South Ossetia is actively used by the russian federation to finance terrorism in the Donbas, provide militants with military assistance and illegal trade with the occupied territories.