Dmitry Shkrebets, the father of conscript sailor Yegor Shkrebets, who served on the Moskva cruiser and was declared missing, published the response he received from the prosecutor's office. This was reported by Ukrayinska Pravda with reference to the page of Dmitry Shkrebets in the social network.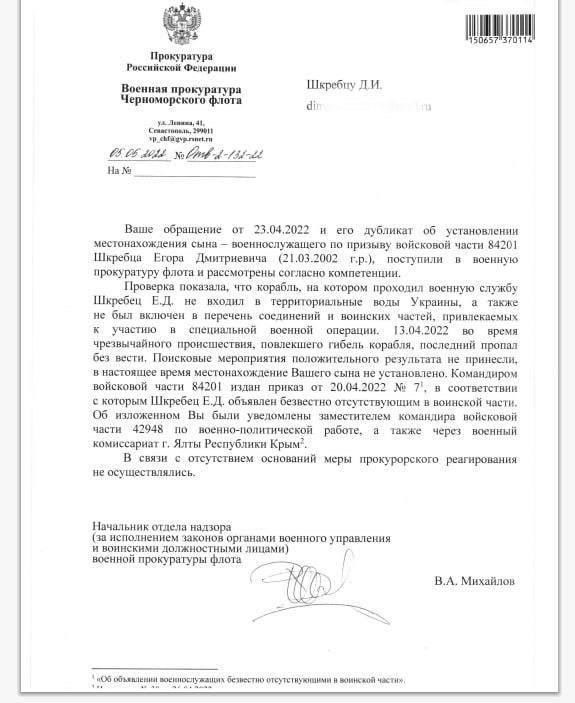 The letter says that the ship did not take part in the war against Ukraine, and also says that officially, Shkrebets "was declared missing in the military unit", and the search work, allegedly, brought no result.
Also, allegedly, the Moskva cruiser did not enter the territorial waters of Ukraine and "was not included in the list of military formations and units involved in the special military operation".
"Is Snake Island not the territorial waters of Ukraine, bastards? What kind of scums you are to send this to us!" - the soldier's father writes.
As the newspaper emphasizes, Dmitry Shkrebets earlier wrote on social networks that Ukraine "should not exist", rejoiced at the war and the shelling of Ukrainian cities and praised putin, but when he lost his son, he changed his rhetoric and began to criticize the russian government.