Russia is preparing provocations in occupied Transnistria for the May holidays to unleash a war with Ukraine. This is said in the message of the AFU Main Intelligence Directorate.
It is noted that Transnistria printed a large edition of the Prydnistrovye newspaper, dated May 2, 2022. The main content of the newspaper is an alleged appeal of local residents to president of the aggressor country putin.
Allegedly, residents of the unrecognized PMR are asking "to involve the armed forces of the PMR in the actions of the russian army". For this, "mobilization points" are being opened in russia to recruit volunteers for the "Army of Transnistria".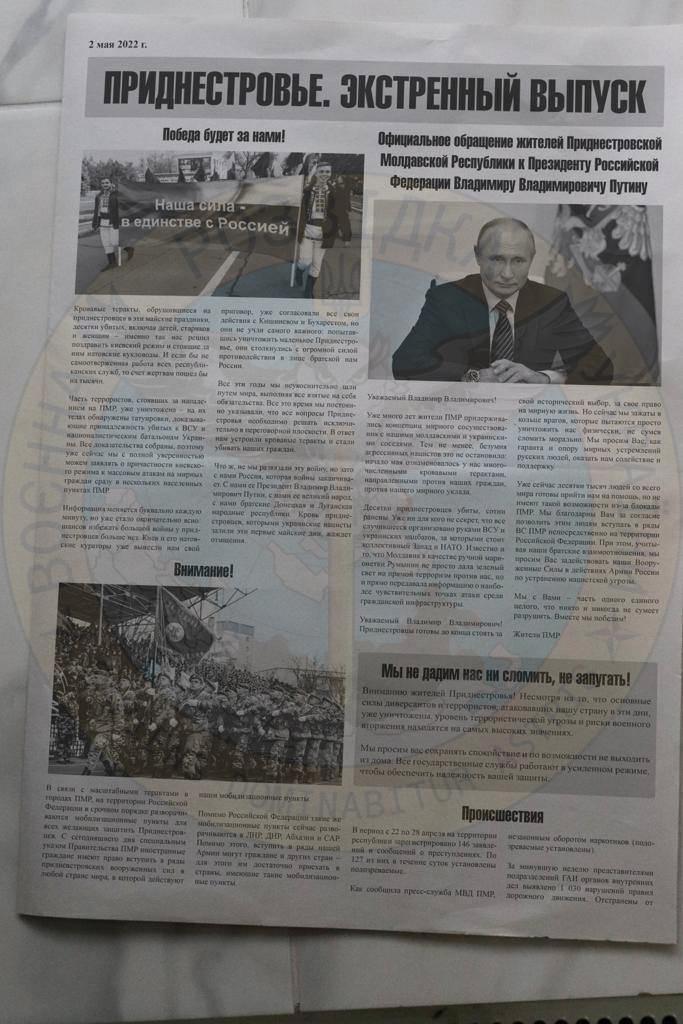 According to the Main Intelligence Directorate, in this way, the russian federation is trying to legalize thousands of its military who will carry out provocations from Transnistria.
The newspaper "reports" in advance about the "bloody terrorist attacks that fell on Transnistria on the May holidays and dozens of people killed, including old women and children", about the alleged "inevitability of a big war" for Transnistrians. Residents of the PMR are being convinced that Ukraine and NATO have "delivered a verdict" and "coordinated actions with Chisinau and Bucharest".