An artillery shell hit a nine-story residential building on Obolon in Kyiv today, March 14, at 5 a.m. This was announced by Advisor to the Minister of Internal Affairs Anton Herashchenko in Telegram.
"In the Obolonskyi district at 20 Bohatyrska Street on March 14 at 05:09, as a result of an artillery shell hitting a nine-story residential building, partial destruction occurred from the 1st to the 3rd floors and the apartments on the 3rd and 4th floors caught fire", - Herashchenko reported.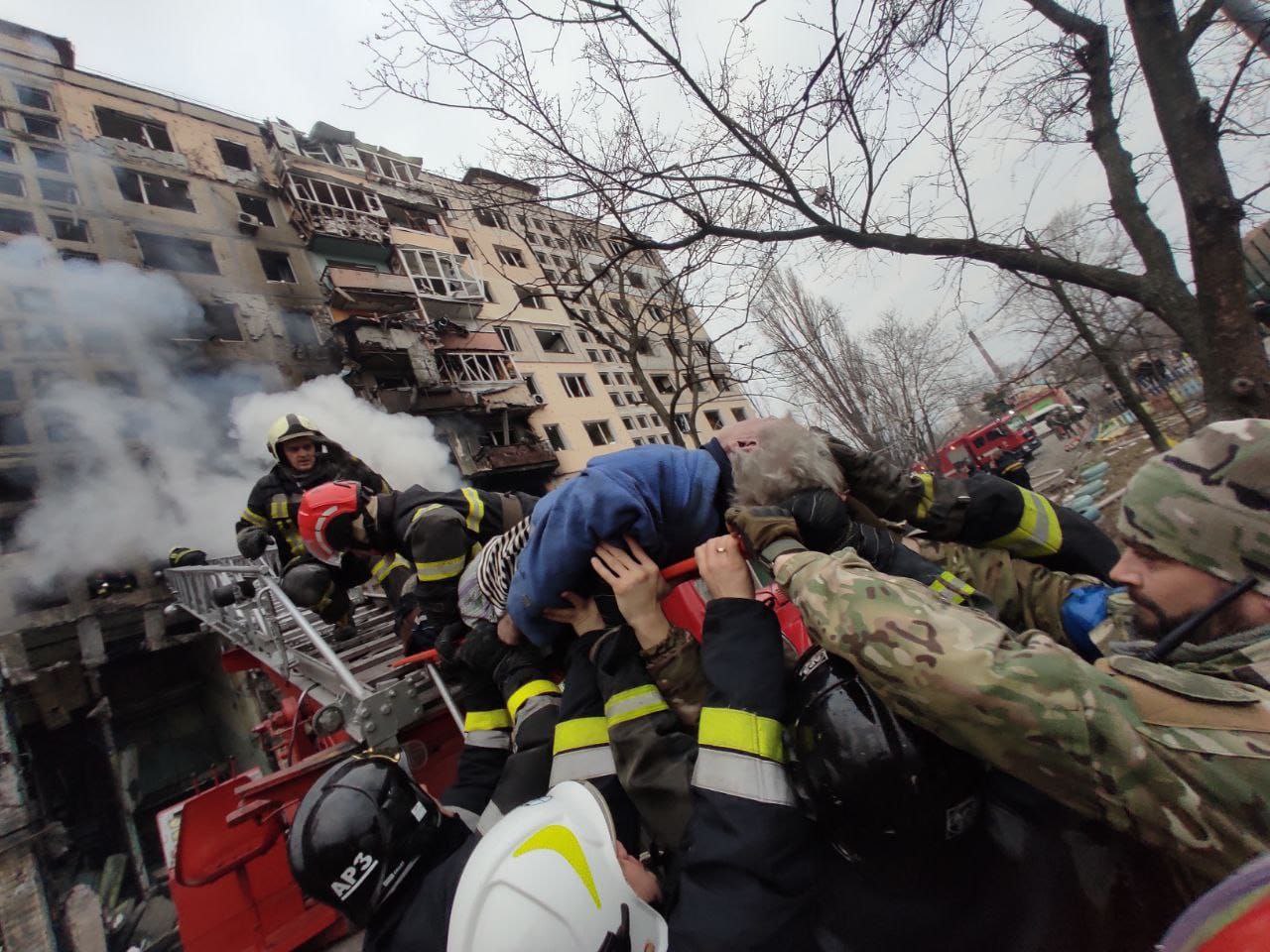 The State Emergency Service of Ukraine also reported that the nearest fire and rescue units immediately arrived at the scene of the emergency.
Rescuers immediately began to evacuate residents and extinguish the fire.
Liquidation continues.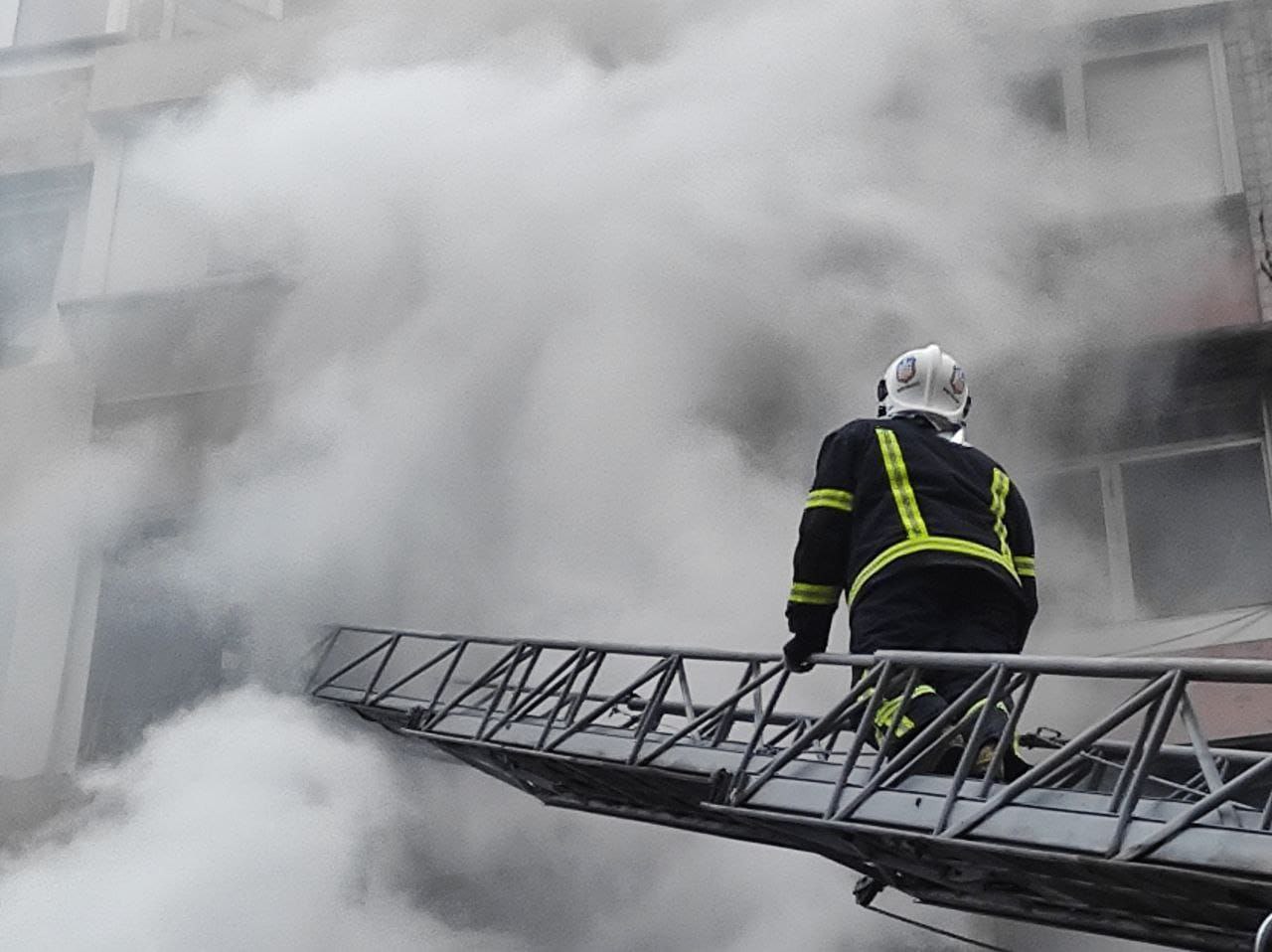 "At 07:04, a fire in the nine-story residential building was localized on an area of 500 square meters. 4 people were rescued by the State Emergency Service, the search continues", - the report says.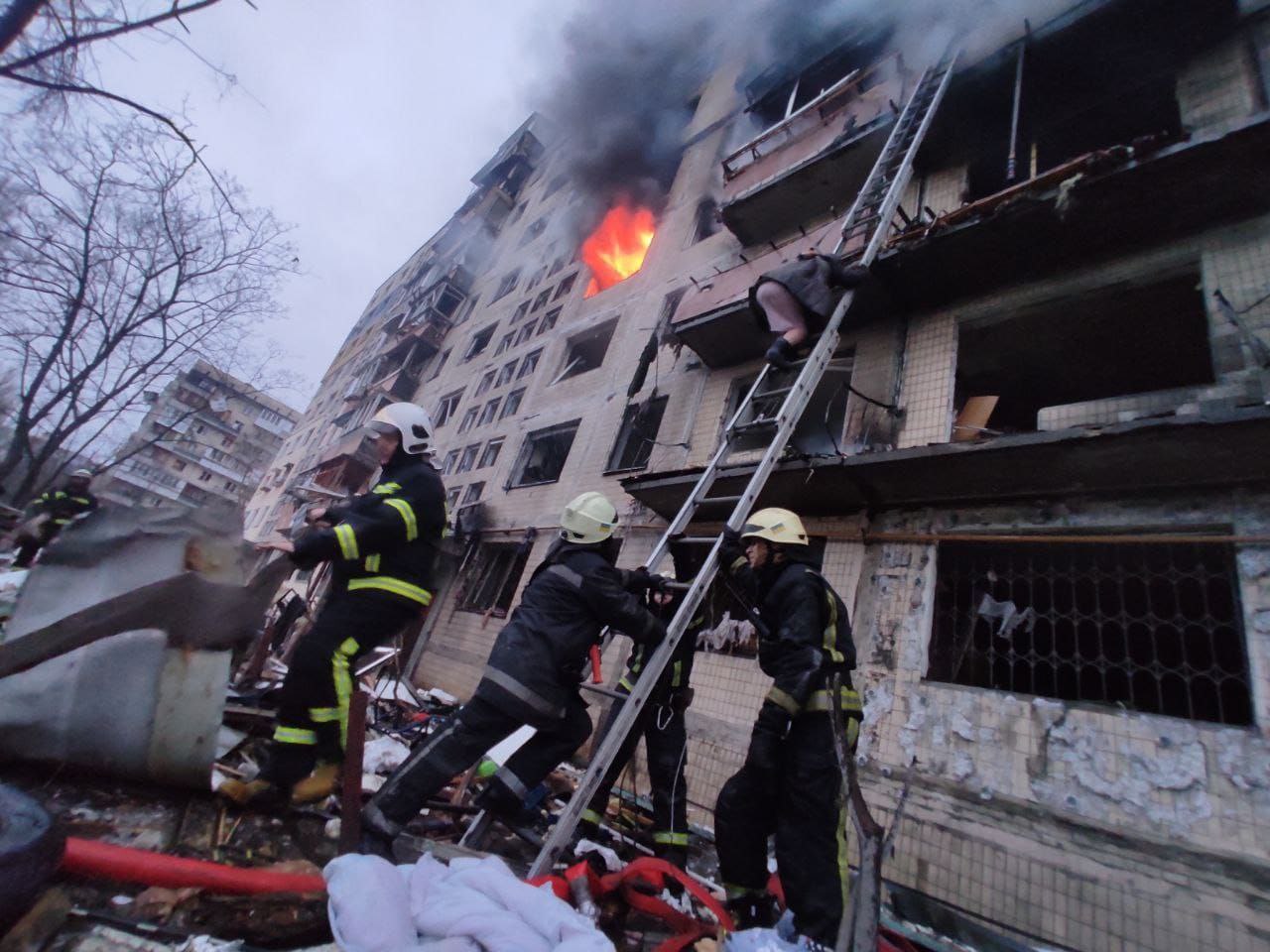 Information about the victims is being specified.