The highest wages and pensions of the "DPR" last year were recorded in Zhdanovka which is occupied by militants. It is evidenced by the results of implementation of the so-called "programme of economic and social development and recovery of cities and regions of the republic for 2015" posted on the website of the fake Ministry of Economic Development of the "DPR".
So, it states that residents of occupied Zhdanovka are the richest: the average salary of one full-time employee is 10850 rubles (about 4018 UAG). Lowest salary, according to the "report", is recorded in Gorlovka - 4685 rubles (1735 UAH). The average salary is 6782 rubles (2500 UAH) in Donetsk.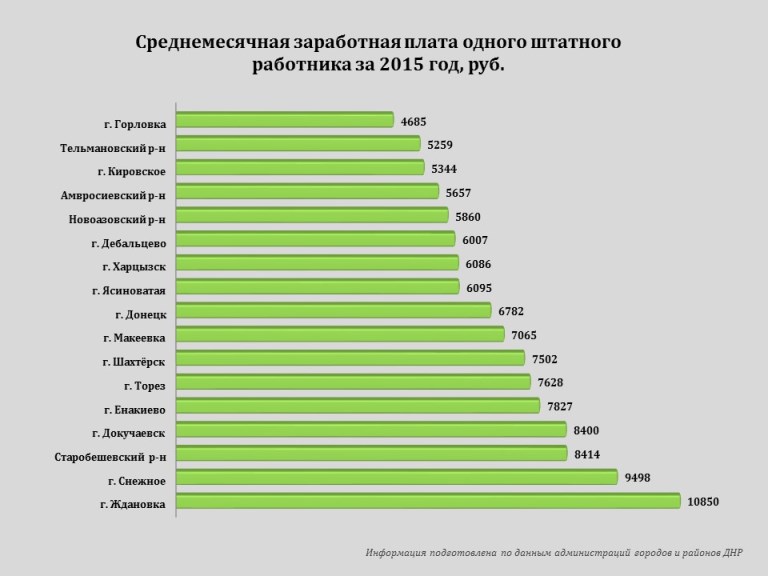 Zhdanovka is also leading city in terms of pensions - 4368 rubles (about 1,600 UAH). The lowest amount of the pension is Telmanovsk district - only 2619 rubles (970 UAH). The pension is 3303 rubles (1200 UAH) in Donetsk.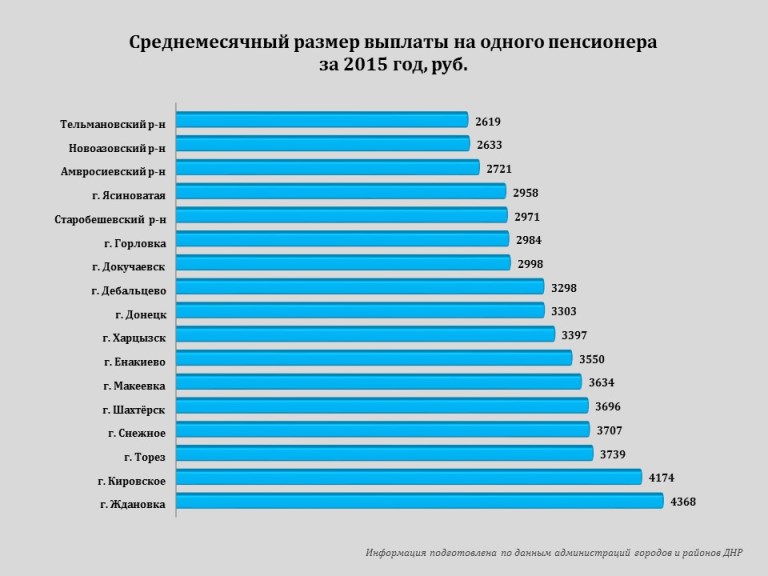 Zhdanovka is a city of regional significance in Donetsk region of Ukraine. De facto – settlement has been controlled by the self-proclaimed "DPR" since 2014. It belongs to Gorlovka-Yenakiyevo agglomeration. Population (pre-war) was about 12 thousand people. Zhdanovska, Komunarskiya and Zuyevskaya mined in the city before the occupation.