The "DNR" propagandists have imitated the "international support" for the campaign organized by them in memory of the children who died as a result of the Russian aggression in the Donbas. The message of the fake "DNR Ministry of Foreign Affairs" says of the alleged world solidarity with the "defenders" of children in the person of the CADLO militants.
"Events were held in seven foreign countries as part of the Angels campaign dedicated to the memory of children who suffered during the armed conflict in the Donbas. The campaign was supported in France, Germany, Greece, Belgium, Sweden, the USA and Pakistan. People launched balloons and burning lanterns into the sky, lit candles and recorded videos as a sign of solidarity with the Donbas", it notes.
As evidence, the "MFA" was able to provide only a few inexpressive photographs, which are frankly staged in their nature. One of them depicts a "solidarity campaign" in Pakistan: several people in an industrial zone are holding hastily made "anti-war" posters and blue balloons.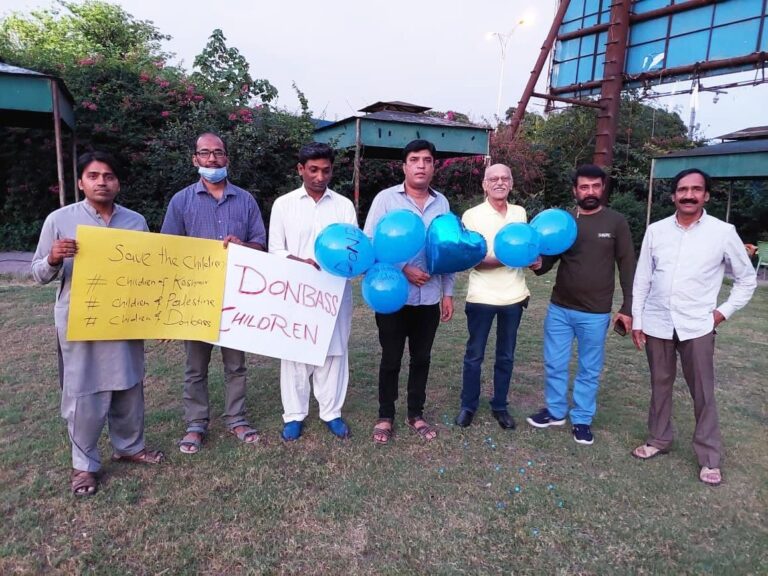 Another photo, according to the "MFA", should demonstrate solidarity with the campaign of the French people being carried out by the occupiers. It depicts a lonely man in the steppe, covering his face with a sheet of Whatman paper, who is presented as "activists from Lyon (France), joined the Angels campaign". It is impossible to determine from the photo where it was made: in Lyon or on the outskirts of Donetsk.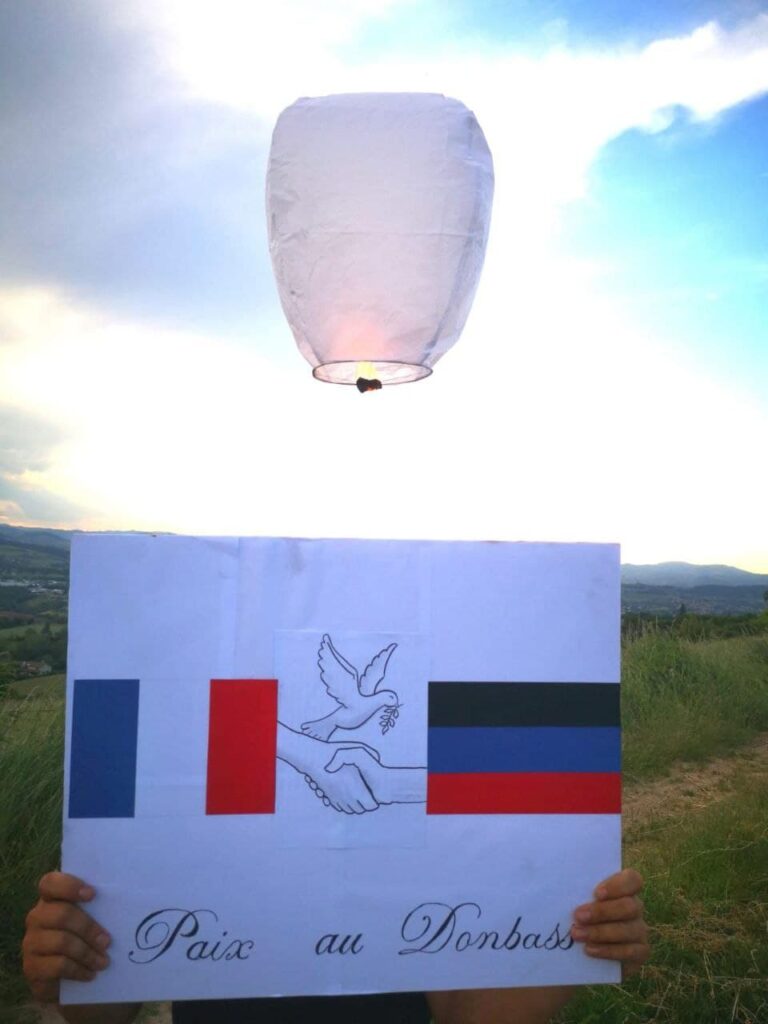 As previously reported, one of the tragic consequences of the war unleashed by Russia against Ukraine is the death of civilians, including children.