Ex-prosecutor of Donetsk region Oleg Syusyaylo distributed pattern of action that can be used by pensioners of Donetsk and Luhansk regions to refer to the court regarding suspended pensions.
"To continue the topic of protecting the rights of pensioners of Donetsk and Luhansk regions, I'm posting a sample of action that can be used to refer to cthe ourt," - he wrote on Facebook.
In late February the Pension Fund agencies of the region started checking databases of recipients of pension forced migrant payments on their compliance with the requirements of the current legislation. Experts emphasize that the official verification has not begun yet. Meanwhile, payments of targeted assistance for forced migrants and other social benefits, including pensions have been suspended automatically before the actual check according to the "SSU lists".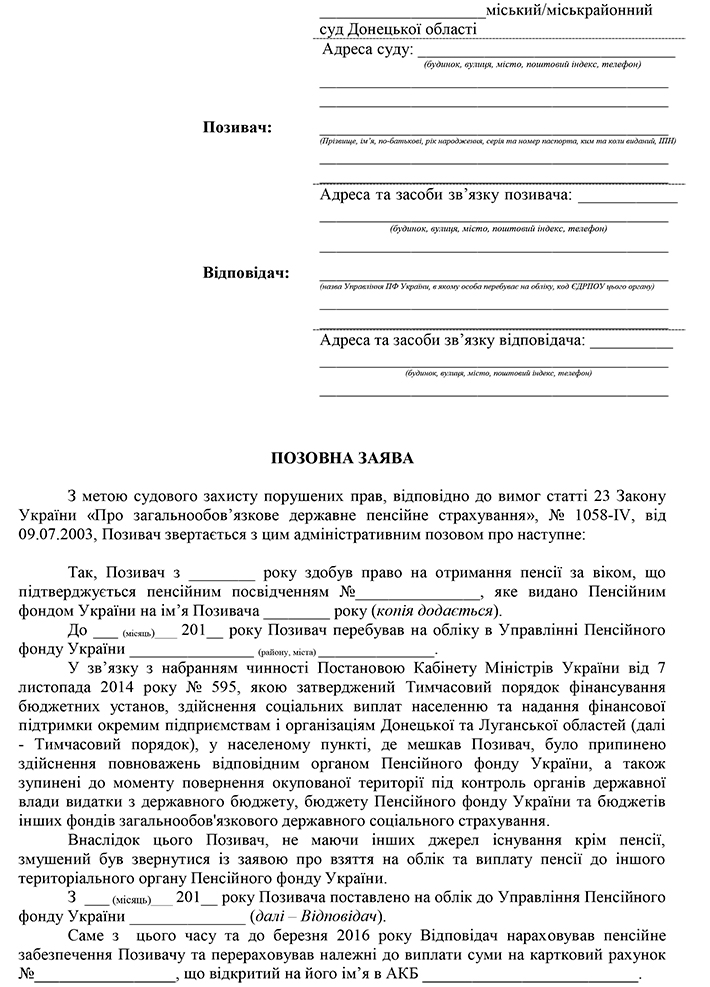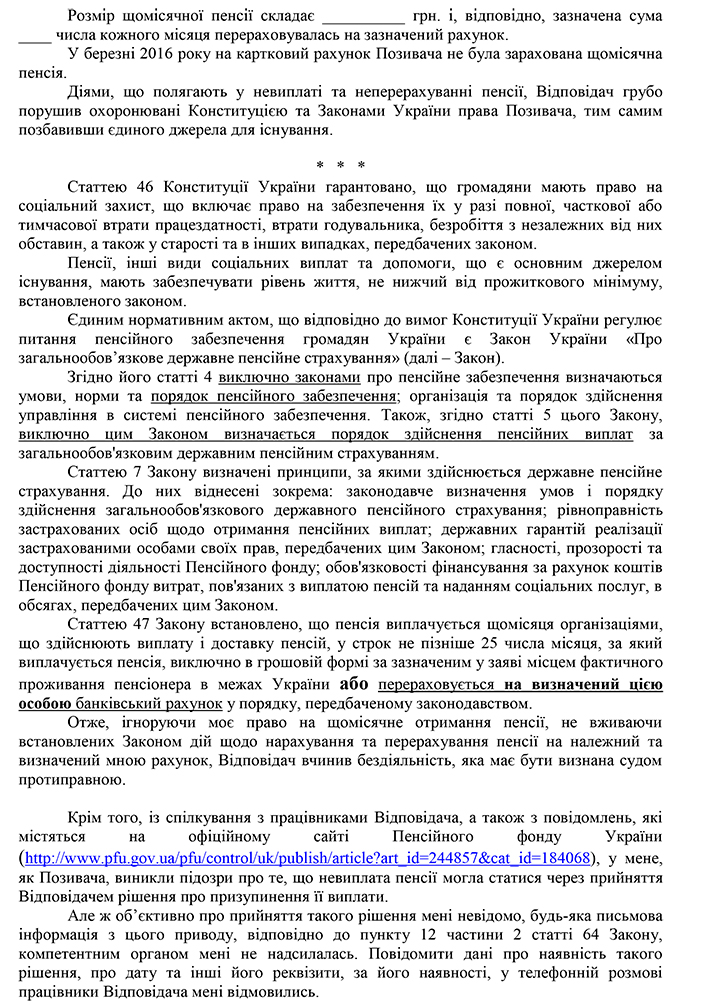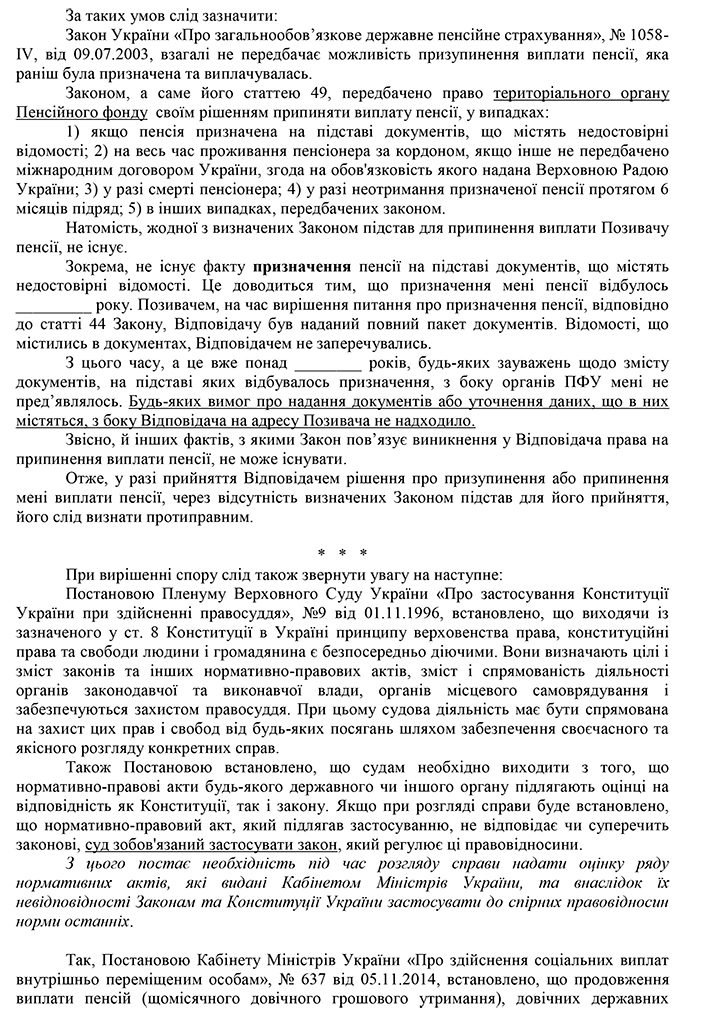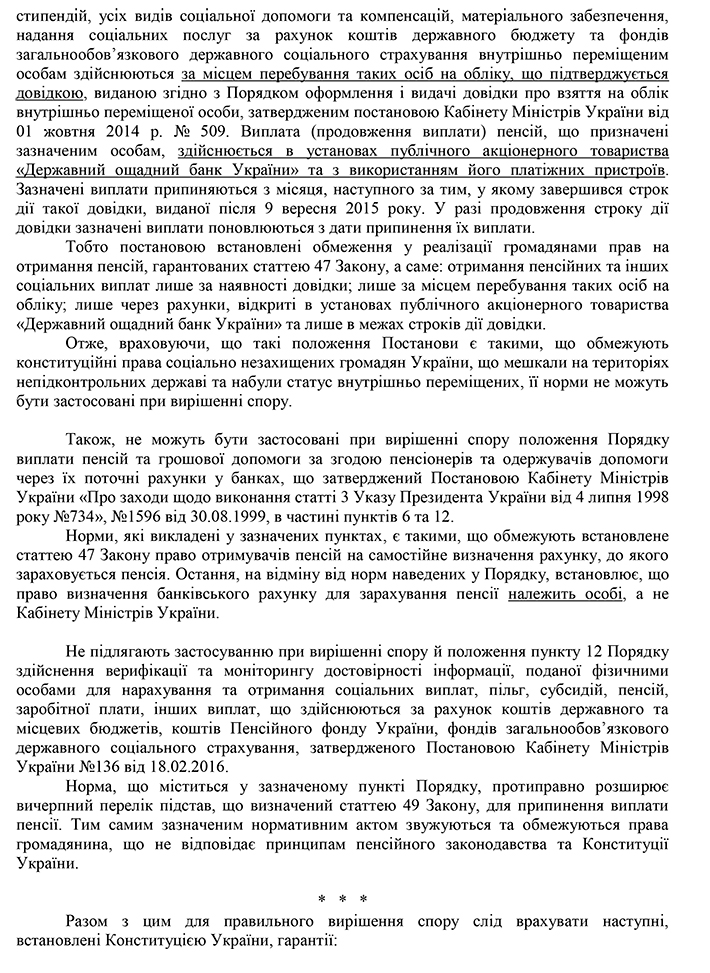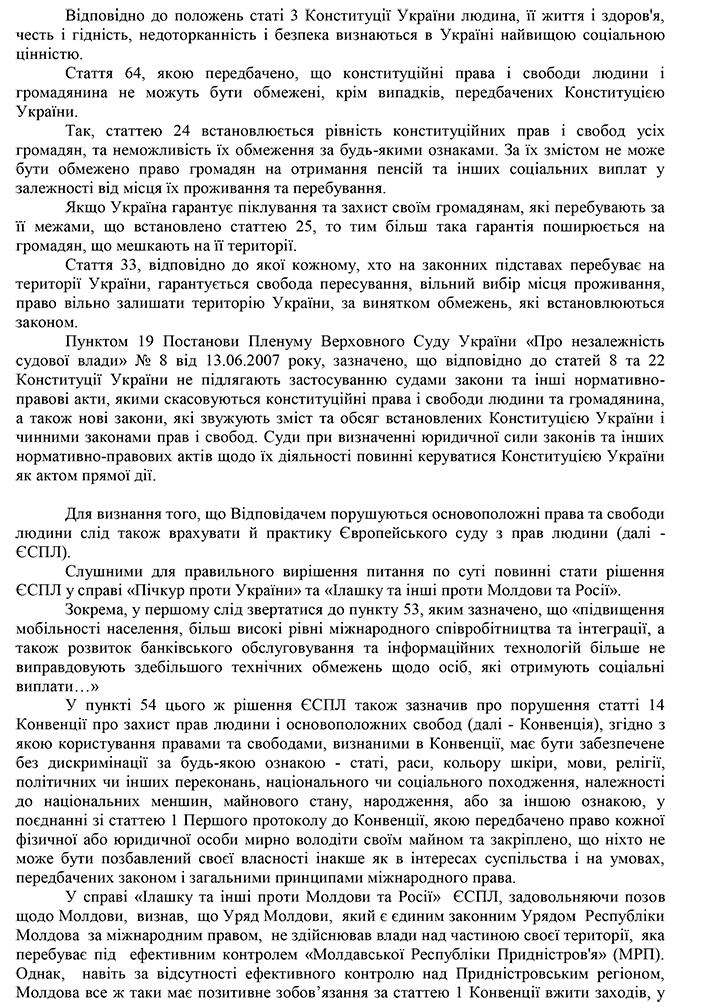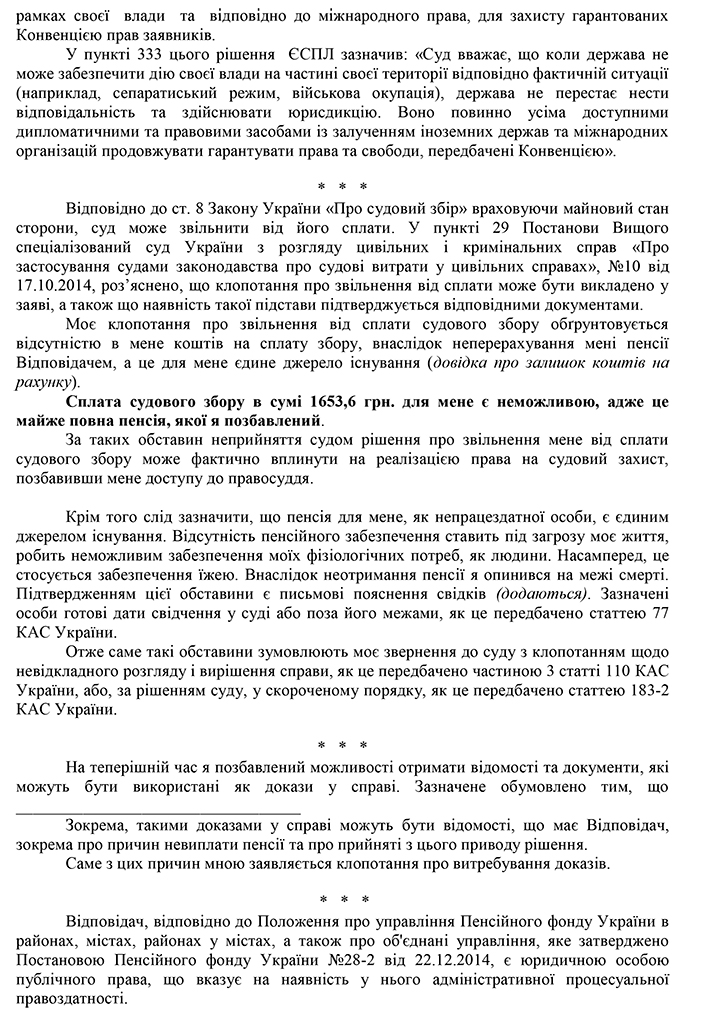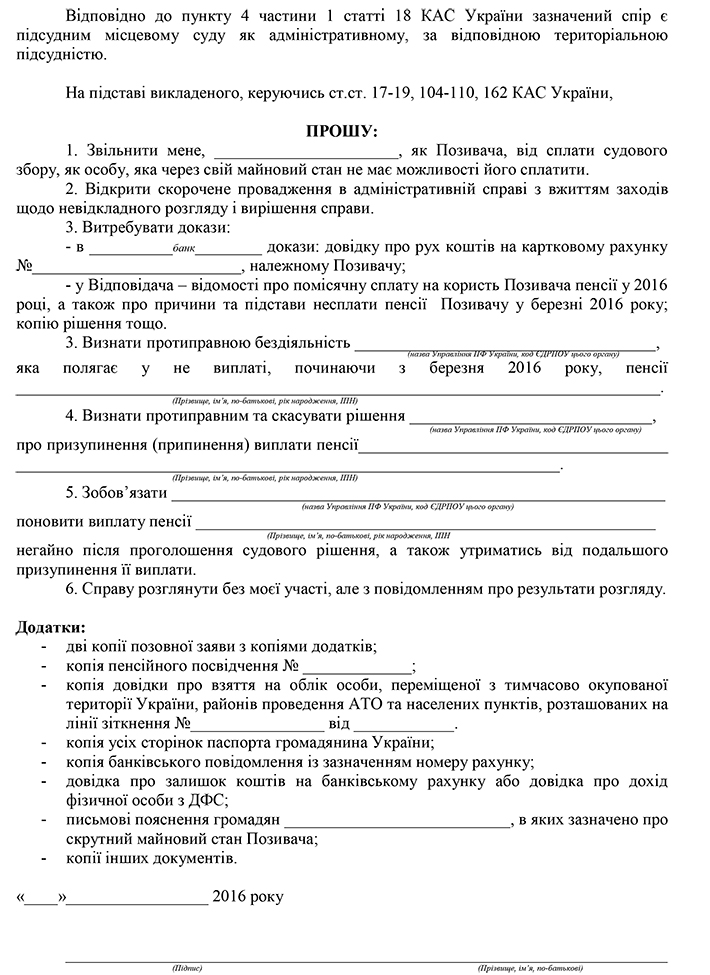 Sample of the action (you can download here)

As reported by OstroV, forced migrants who have not received their pension payments or have a suspicion that they are on the SSU "list" can either appeal to the court the illegal actions of the authorities or to apply to the Social Security Administration and the Pension Fund of Ukraine to restore validity of certificates, social and pension payments.