Chernobyl protesters came to the building of the Cabinet of Ministers with the requirement to cancel the decree,which significantly cut benefits for liquidators of the Chernobyl accident. It is reported by the correspondent of OstroV.
Before coming to the Cabinet of Ministers, column of protesters walked along the Khreshchatyk Street blocking the move towards the European square.
About 600 people participated in the protest.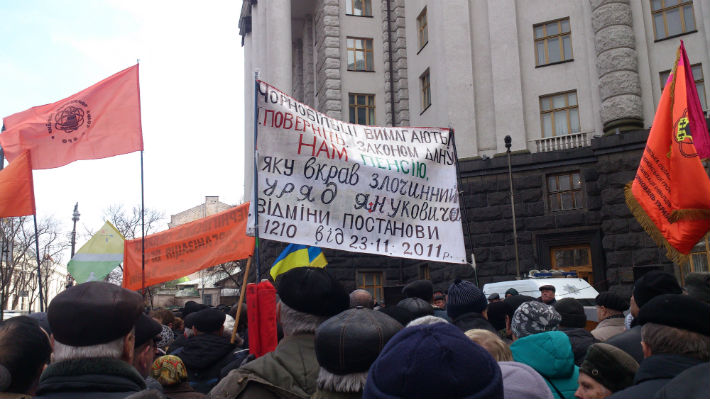 Protesters say that their main demand is abolition of Azarov's government regulations cutting Chernobyl payments by 50%.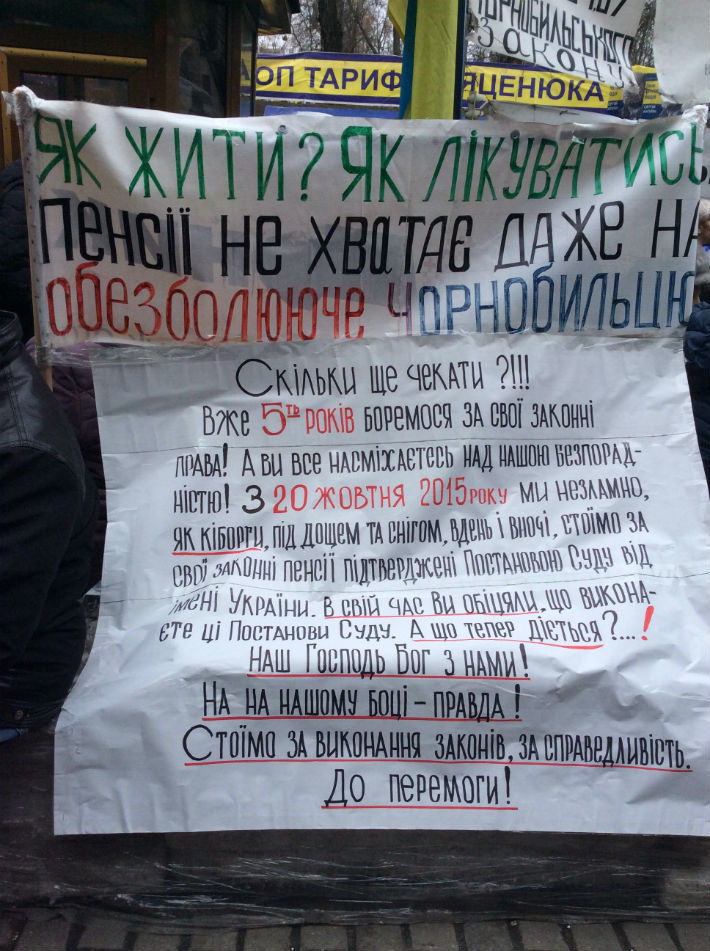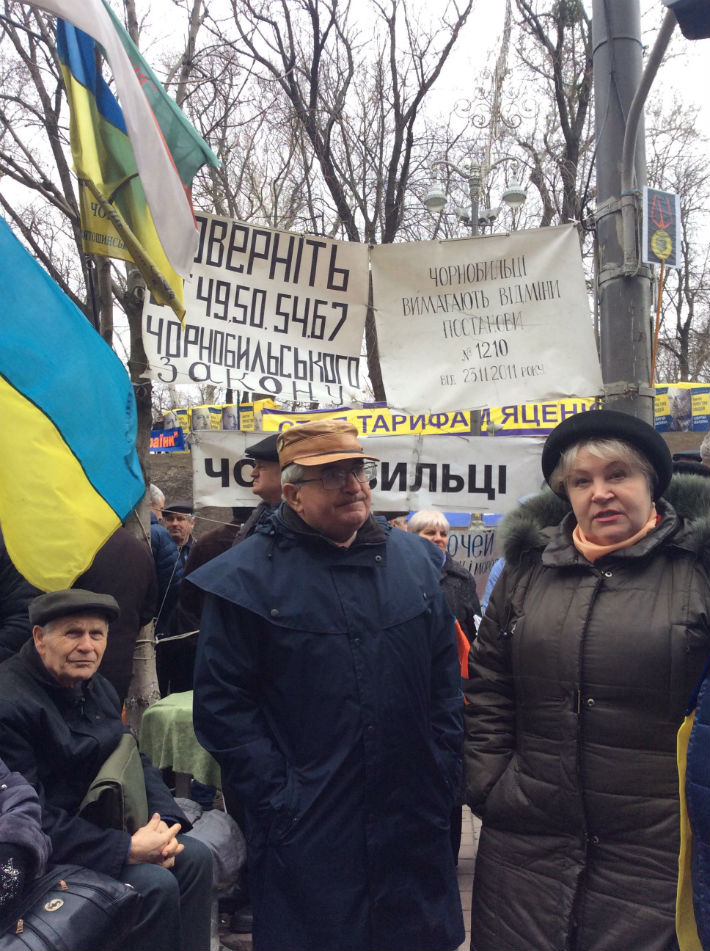 Chairman of the Cherkasy Chernobyl Union of Ukraine NGO Oleg Goncharov noted in his comments to OstroV that Chernobyl protestors came to remind that the government had abolished a number of benefits and payments that people had been receiving for a couple of decades in a row in January 2015.
"Our demands, first and foremost, is for the government to see that we are still alive 30 years later. In accordance with the changes as of January 1st, 2015 the fourth Chernobyl zone was canceled. Health resort treatment was also canceled for the citizens of the 2nd, 3rd and 4th respectively categories. Now liquidators' children lose their status when they are 18, their certificate is no longer valid," – said O. Goncharov.