A video from the positions of Russian militants in the Donbas in Staromykhailivka, which is located between Donetsk and Krasnohorivka, appeared on the YouTube channel of Russian propagandist Alexandr Sladkov on March 14, 2021, - Radio Liberty reports.
The video clearly shows the fortifications, which previously could only be seen on satellite images. Sladkov arrives at the positions of illegal armed formations by night. When the cars approach, the command is given to turn off the headlights.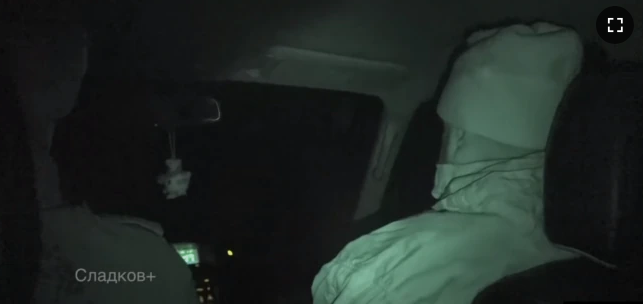 Probably, they are going to the militants' fortified area, which is located between Staromykhailivka and Krasnohorivka. Here it is on satellite images: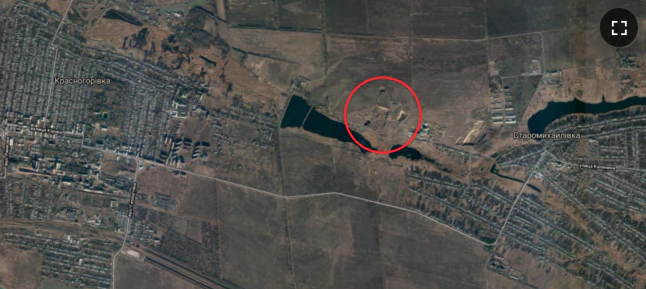 Occupied Staromykhailivka is located just outside the southwestern outskirts of Donetsk. Krasnohorivka is on the territory controlled by the government of Ukraine. Fortifications of Russian "DNR" fighters are marked in red.
Later, the militant accompanying Sladkov talks about the plant near his positions, which, according to him, was fired upon by the Armed Forces of Ukraine. Later, after dawn, one of the militants' leaders Eduard Basuri, joins the conversation, who talks about the streets of Gagarin and Chkalov not far from the positions in Staromykhailivka. This makes it possible to finally determine the area that is shown in the video.
The story about the plant is about a brick factory west of Staromykhailivka, and the above-mentioned Chkalov and Gagarin streets are also nearby. Here you can see a large number of trenches and fortifications of the militants: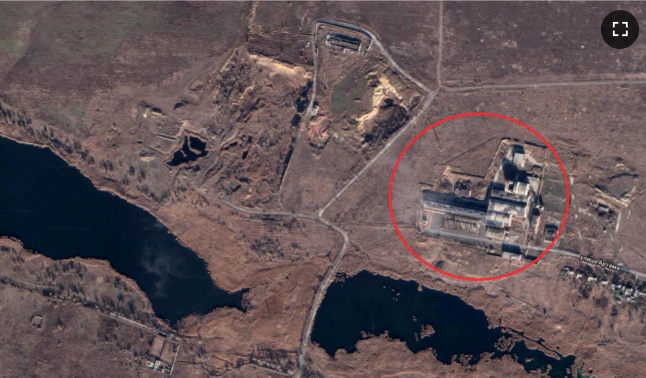 One of the militants talks in the video that it is only 900-1100 meters to the AFU positions. This is exactly the distance from the positions indicated on the satellite maps to the extreme positions near Krasnohorivka.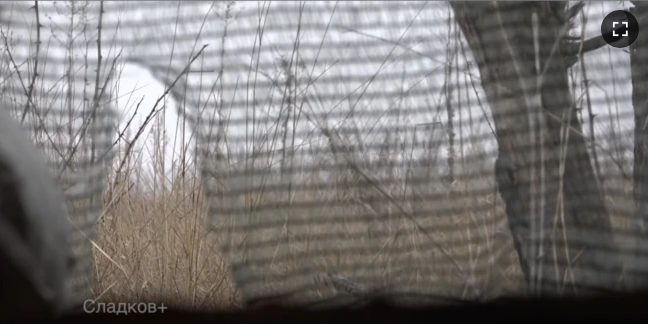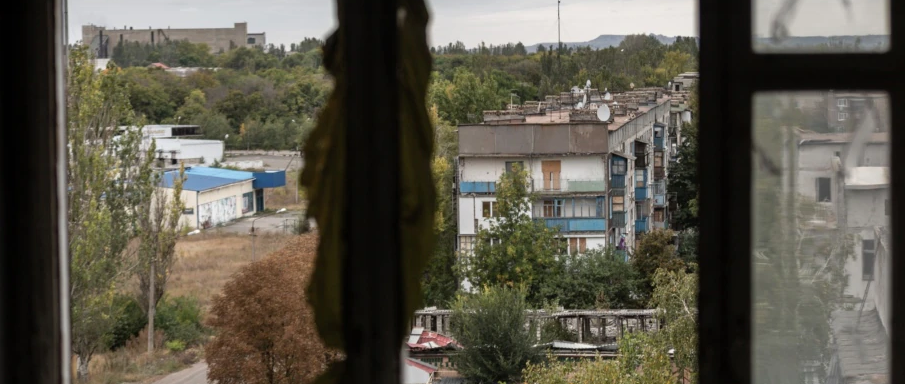 View from the building in Krasnohorivka. It is about a kilometer to the positions of the militants in Staromykhailivka.