Austria will provide Ukraine with 1 million euros for humanitarian aid for the Donbass. This was stated by Federal President of Austria Alexander Van der Bellen during a joint press conference with President of Ukraine Volodymyr Zelensky in Vienna, - the press service of the Office of the President of Ukraine reports.
The Federal President of Austria noted that during the meeting, the interlocutors discussed situation in the east of Ukraine in detail, as well as in the Crimea. "I expressed my gratitude and respect to President Zelensky for those bold and courageous initiatives that he proposed, especially with regard to the civilian population in these regions", - Alexander Van der Bellen said.
According to him, Austria is engaged in the life of people living in the conflict zone, the Austrian authorities provide appropriate humanitarian assistance, in particular to internally displaced persons.
"I am quite pleased that during the visit of Mr. President, we were able to confirm that we will provide assistance in the amount of one million euros for further support of these regions", - the Federal President of Austria added.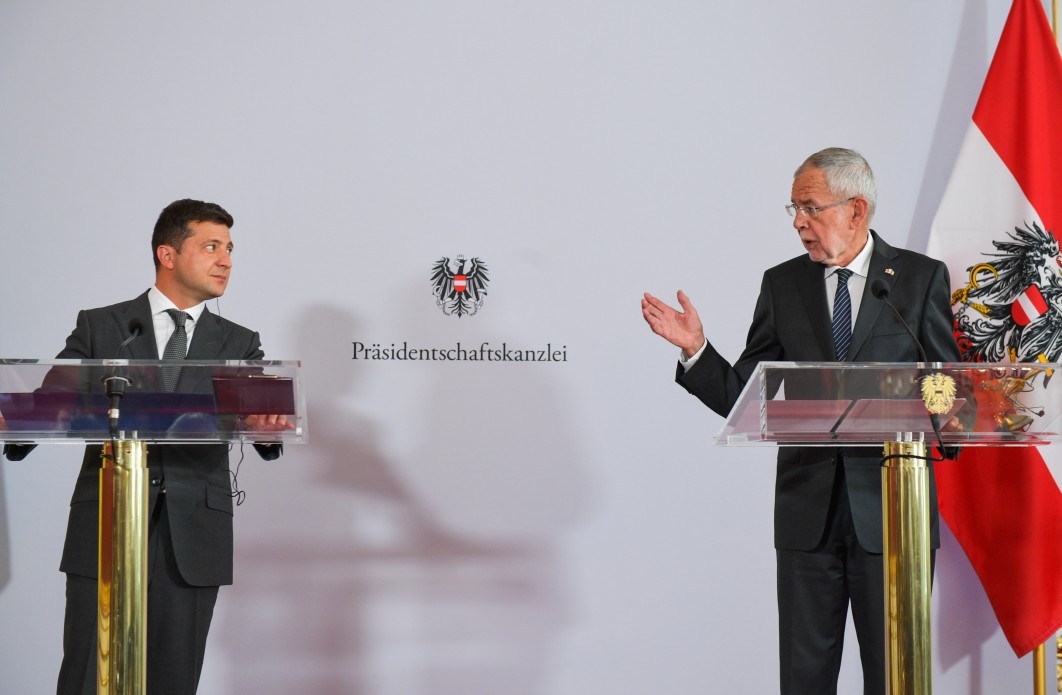 President of Ukraine Volodymyr Zelenskyy emphasized Austria's support for the sovereignty and territorial integrity of Ukraine, as well as progress on the path of European integration.