Against the background of protests against the results of presidential election in Minsk, Russian propagandist Semyon Pegov, who actively supports the occupation of Donbass, was harshly detained.
This was reported by his colleague Alexander Kots, commenting on the video of the detention.
"This video records the arrest of my friend and brother, journalist Semyon Pegov (creator of the WarGonzo project - OstroV). He is being dragged along the ground by the hands. Nothing is known about him since the night. His phone is not available", - Kots wrote.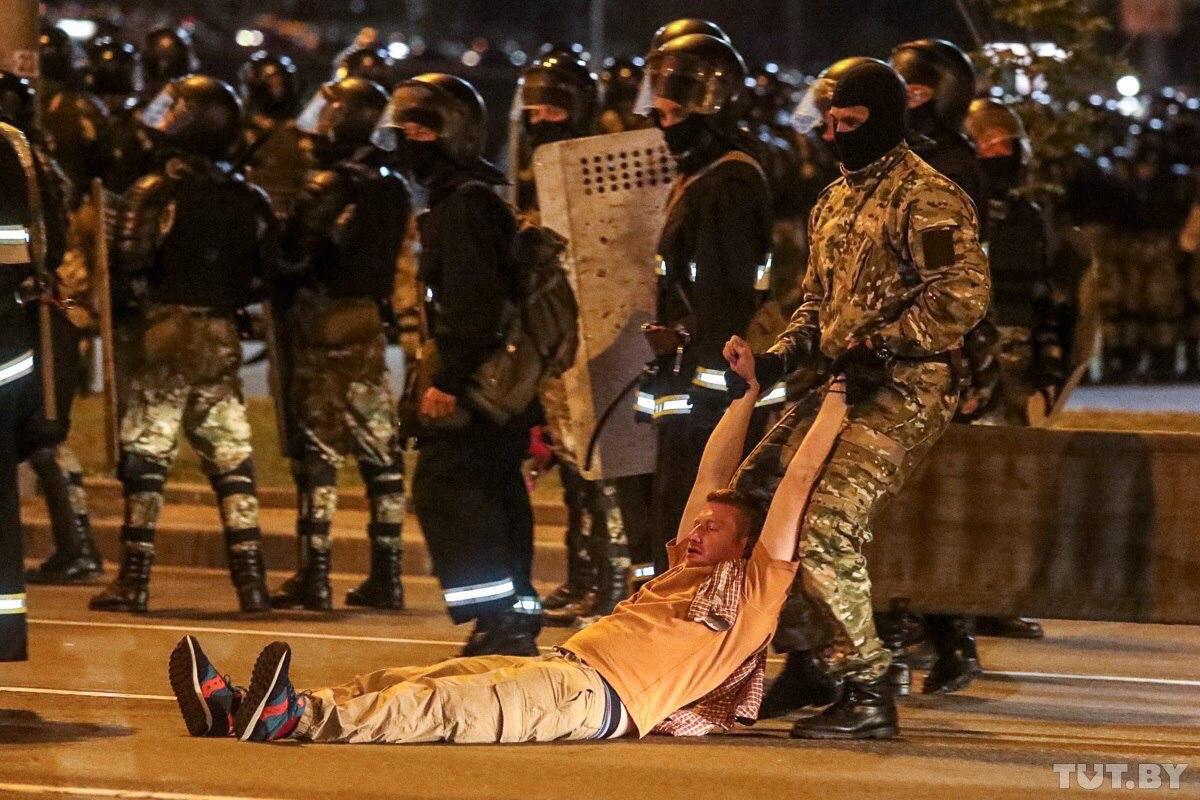 This information was confirmed by the Kharkiv separatist Konstantin Dolgov, now living in Moscow. "The Belarusian OMON overdone yesterday. Senmyon Pegov should be immediately released. As well as all the rest of our people", - he wrote in his Telegram channel.
As previously reported, large-scale protests began in Minsk against the officially announced results of presidential election, according to which Alexander Lukashenko won almost 80% of the vote.