Deputy, ATO participant Nadezhda Savchenko said that she would withdraw the hunger strike only if she returned to Ukraine. Savchenko's lawyer Mark Feigin unveiled a photo of her statements dated March 4th on his Twitter.
"I Nadezhda Savchenko, a Ukrainian, citizen of Ukraine, declare a hunger strike as of 03.04.2016 till I return to Ukraine dead or alive! I forbid in jail and in general in Russia to try to withdraw my hunger strike. I forbid to take any tests and make me take any medicines. I forbid Russian doctors and prison staff even to touch me. I agree to be examined only by doctors from Ukraine or Europe," - wrote Savchenko.
It is also forbidden to transport her somewhere else and convoy her without explanation of the purpose and the place of arrival.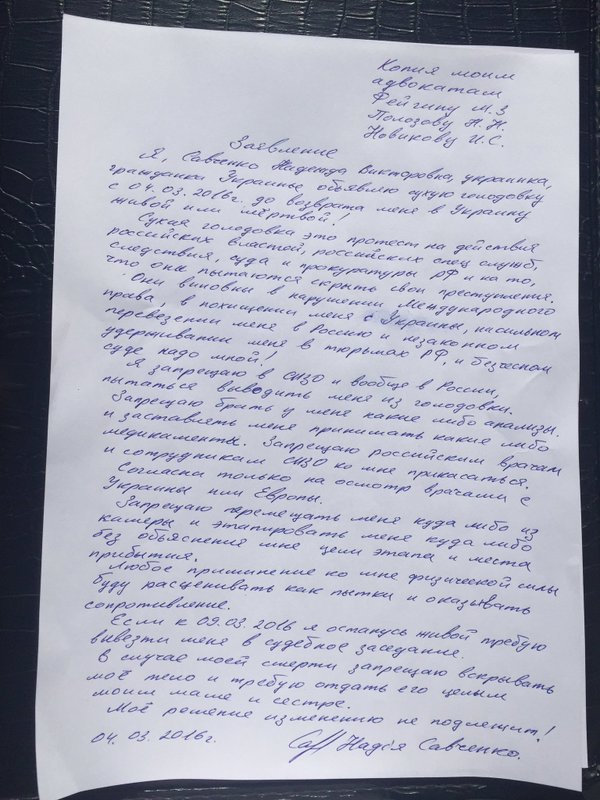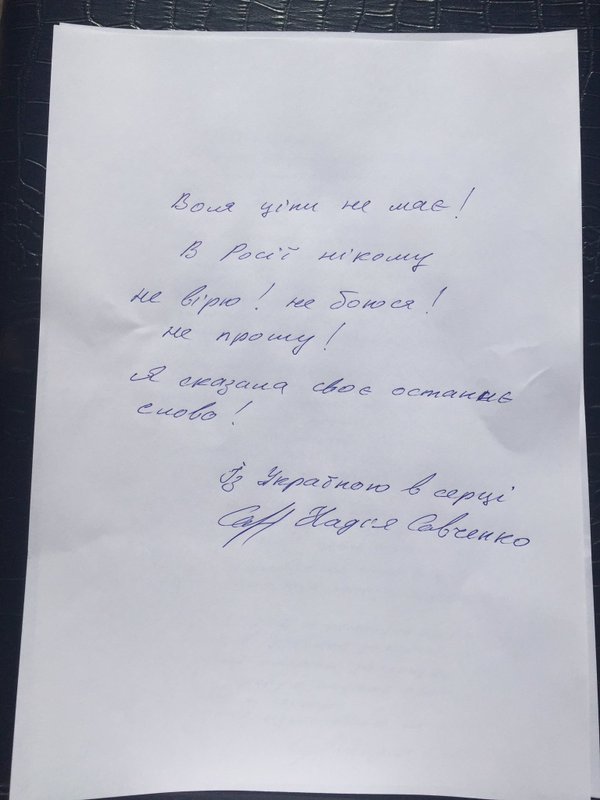 "Any use of physical force to me will be regarded as torture and be resisted. If by 03/09/2016 I stay alive, I demand to be taken to court. In the event of my death I forbid to prosect my body and demand to give it to my mother and sister. My decision will not be changed! "- she concluded.