A basic course in fire training was conducted for schoolchildren in several districts of occupied Donetsk within the framework of the so-called "basic military training". This is reported by the press service of the Donetsk Republic social movement, which is actually the ruling party in the occupied part of Donetsk oblast.
It is noted that tenth-graders were trained at shooting and right behavior under conditions of hostilities at the training range in Mospyne within the framework of Donetsk Republic social movement's project.
This militaristic project is indicatively cynically called "Bright Childhood".
"High school students fulfilled the course standards: dismantling and assembling weapons, overcoming zone of obstacles, shooting at targets", - the party authorities reported.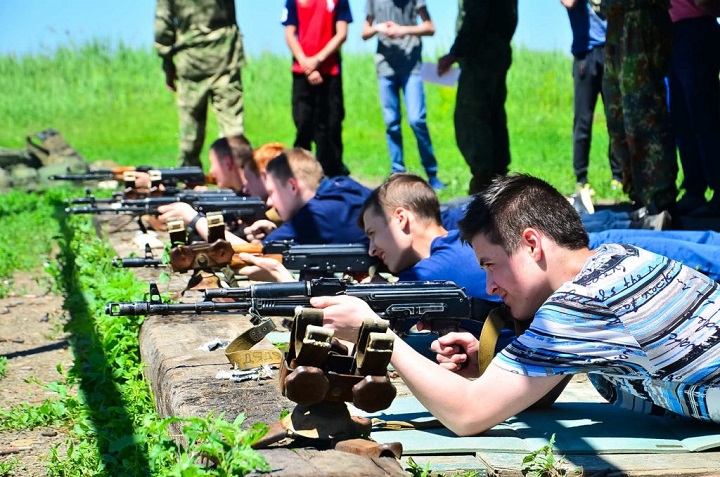 The "DNR" assures that the Donetsk youth "show a serious interest in such activities and are striving to acquire the necessary theoretical and practical knowledge and skills in military training".