Incumbent president Petro Poroshenko is on a working visit to the Donetsk oblast. This is reported by the press service of the head of state.
Petro Poroshenko visited the battlefield for the 10th checkpoint and honored the memory of the dead Ukrainian soldiers. Seven soldiers died heroically in battles against the pro-Russian militants in July 2014.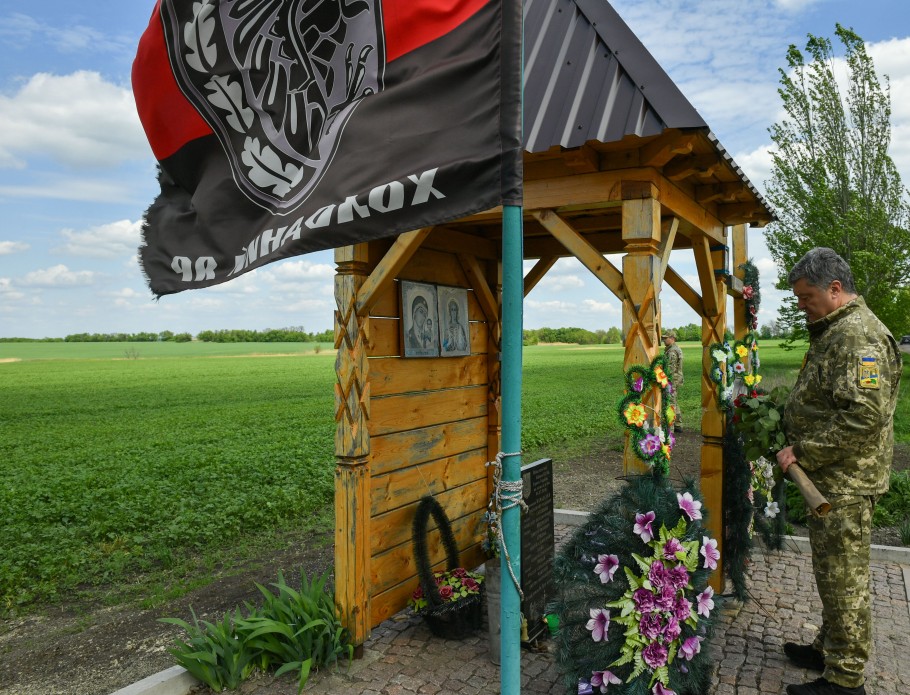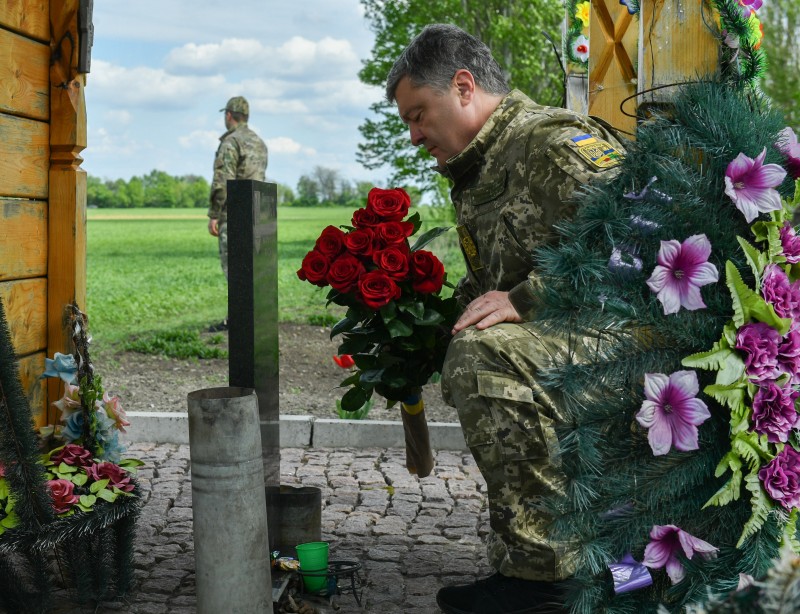 The battle for the 10th checkpoint was the first battle in which the enemy used heavy armored vehicles for a frontal attack, as well as machine guns and snipers.
The 10th checkpoint was set up by the ATO forces at the end of June 2014, almost in the rear of the Russian occupation forces - between the villages of Persha Novoselivka and Umanske of the Yasynuvata district of the Donetsk oblast. The checkpoint was set up with the aim of cutting off the communications of the "DNR" grouping, in order to increase the presence of Ukrainian troops in the Donbass and retraction of the enemy tanks from Sloviansk.
Tank battle took place near the village of Novoselivka on July 4, 2014, as a result of which 7 soldiers of the 93 separate mechanized brigade died. The 10th checkpoint stood 2 days.