Representatives of the "National Corps" have gathered in Sloviansk in anticipation of the visit of President of Ukraine Petro Poroshenko, - slavinfo reports.
It is noted that the representatives of the non-governmental organization, as well as the Azov Civil Corps, came from Dobropillia, Kramatorsk, Pokrovsk and other cities of Donetsk oblast for the action.
The group gathered in the Shovkovychny Park. They were approached by the police officers in order to find out the intentions of the audience.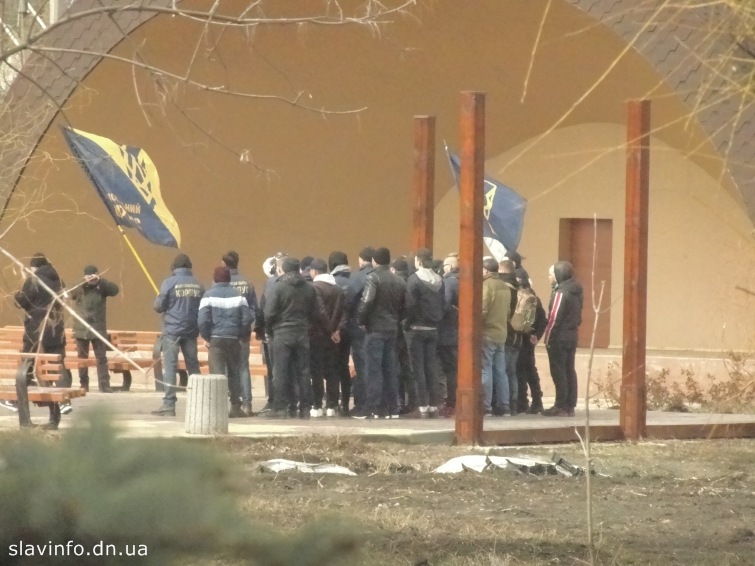 "The police were reassured by promising that there would be no unrest", - the report said.
As the representatives of the National Corpus told, they have questions for the current president and requirements regarding former member of the National Security and Defence Council Oleh Hladkovskyi and his son Ihor Hladkovskyi, who, in their opinion, are involved in the schemes in Ukroboronprom.
Earlier it was reported that President of Ukraine Petro Poroshenko would visit the Donbass on the occasion of Volunteer Day, which is celebrated in Ukraine on March 14.