Another accusation of the JFO units of the allegedly deliberate shelling of "civilian vehicles", which was announced in the "DNR", turned out to be a rude fake. Moreover, the absurdity of this accusation was demonstrated by the propagandists themselves.
The photos published by the non-existent "representative office" of the "DNR" at the Joint Center for Control and Coordination of the ceasefire completely refute statements of this "representative office ".
In particular, a message appeared today in the information resources that "Ukrainian security forces fired at the village of Kruta Balka from mortars… As a result of the shelling, two civilian VAZ vehicles parked at the site near the Vasylyivska pumping station were damaged".
In order to emphasize the whole burden of "deed" by the Ukrainian army, the terrorists said that "the fire was aimed precisely at vehicles and was corrected with the help of UAV".
The photos presented later show only one car. The nature of its damage does not indicate a "targeted mortar fire, corrected by drone". The photo shows that the rusty Zhiguli has a long ago broken rear window, and several small fragmentation holes are on one of the side windows. Judging by the wheels of VAZ frozen in ice, the car has been in place of the "operational" shooting without movement for a long time.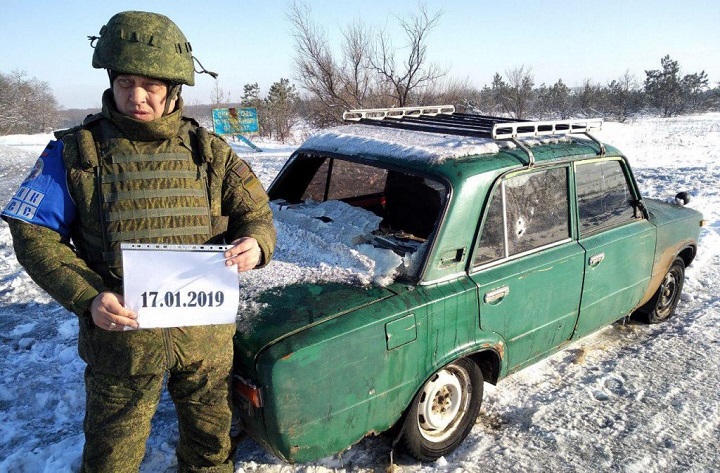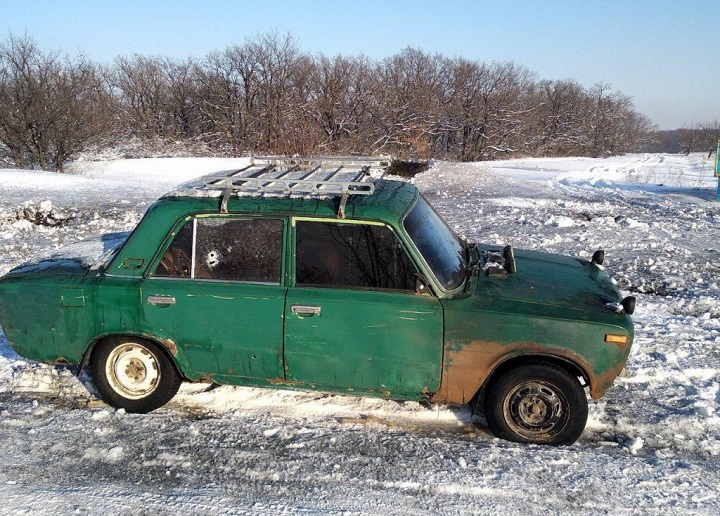 The "DNR" propagandists did not explain why this "scrap metal" was targetedly fired at, and moreover, what for the unmanned aircraft was used for this purpose as a spotter.