Arkadiy Babchenko, a Russian journalist, is alive. The SBU Head Vasyl Hrytsak said this at the briefing, OstroV's correspondent reports.
According to Hrytsak, it was a special operation.
Moreover, the SBU chief congratulated the journalist on his third birthday.
Then Babchenko emerged at a press conference himself.
"The SBU officers received information about the preparation of the murder. We found people who owned this information and, according to Ukrainian legislation, established confidential cooperation with them, and they helped us to prevent this murder, this terrorist act", - Vasyl Hrytsak said.
According to the SBU information, Arkadiy Bbachenko's murder was ordered by Russian special services and the SBU has detained a suspect "G".
As reported, on May 29, unknown people shot in the back well-known opposition Russian journalist Arkadiy Babchenko in Kyiv. It was also said that he died in the ambulance car.
Arkadiy Babchenko is an opponent of Putin's regime. Due to the threats, he was forced to leave Russia in 2017, from where he left first for Prague and then moved to live in Kyiv.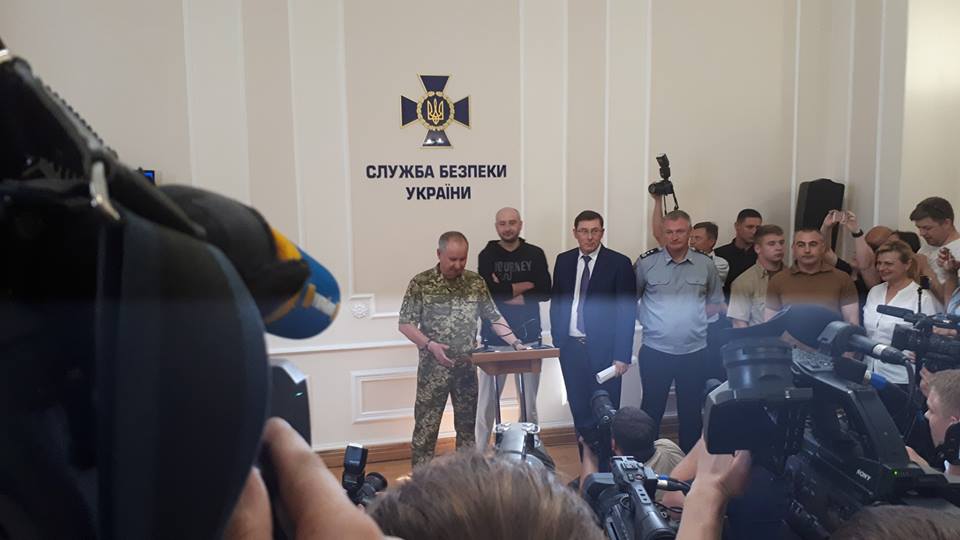 Photo by Volodymyr Runets