The militants have shelled today the "City Psychoneurologic Dispensary" and "City Antituberculosis Dispensary" in Toretsk", - the Toretsk civil-military administration reports.
It is noted that all the windows have been completely broken out in the psychoneurologic dispensary, service space have been damaged, there are numerous funnels from the bursts of enemy shells on the adjacent territory.
Also, the damage to the buildings of antituberculosis dispensary was recorded. There are damages to electricity and gas supply. There are no victims among the patients and staff of the institutions.
Now head of the civil-military administration of the city Yaroslav Rudenko, together with the city commission, utilities, representatives of the National Police and State Emergency Service of Ukraine, inspected the sites of shelling. A maintenance team is already working on the site of damage.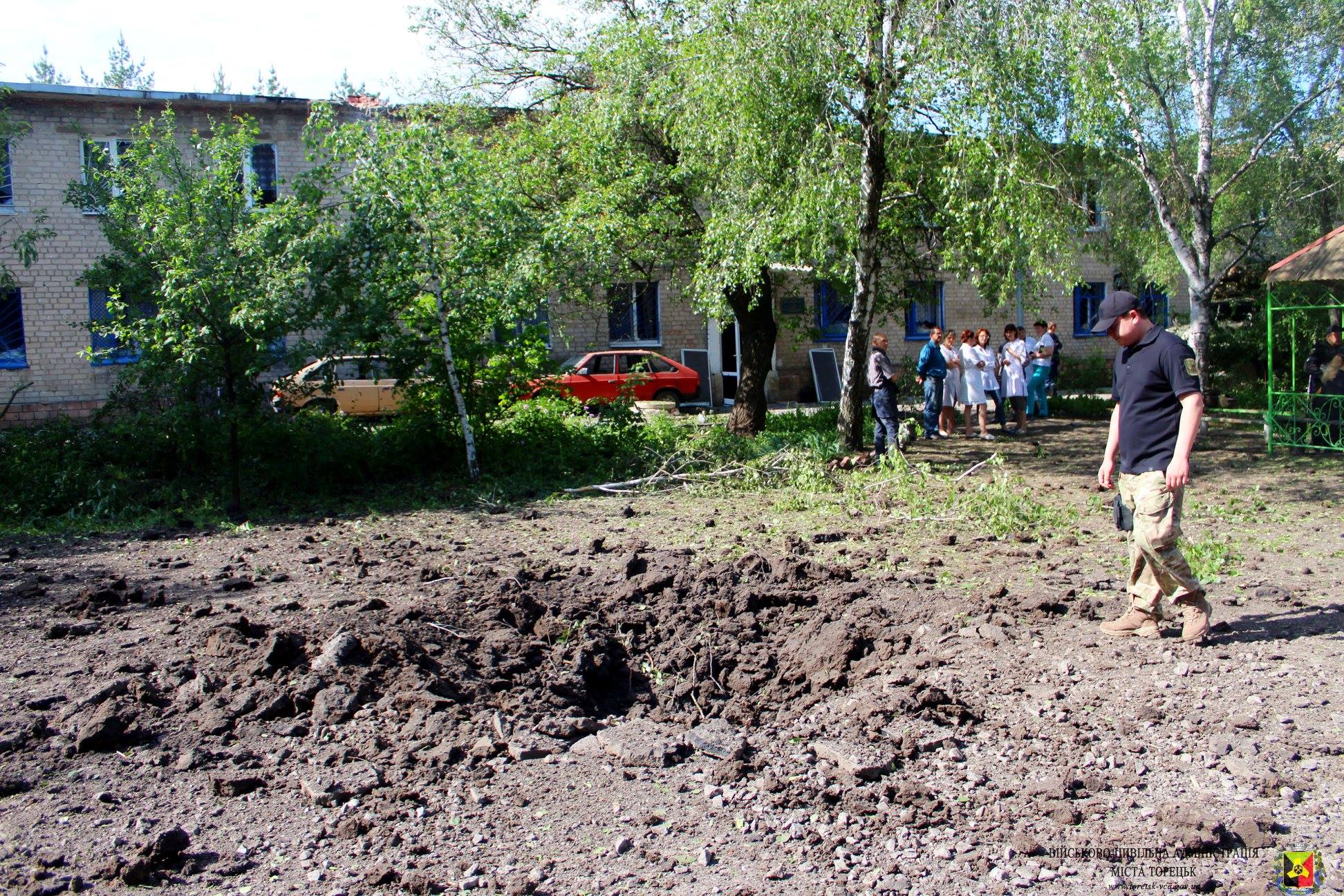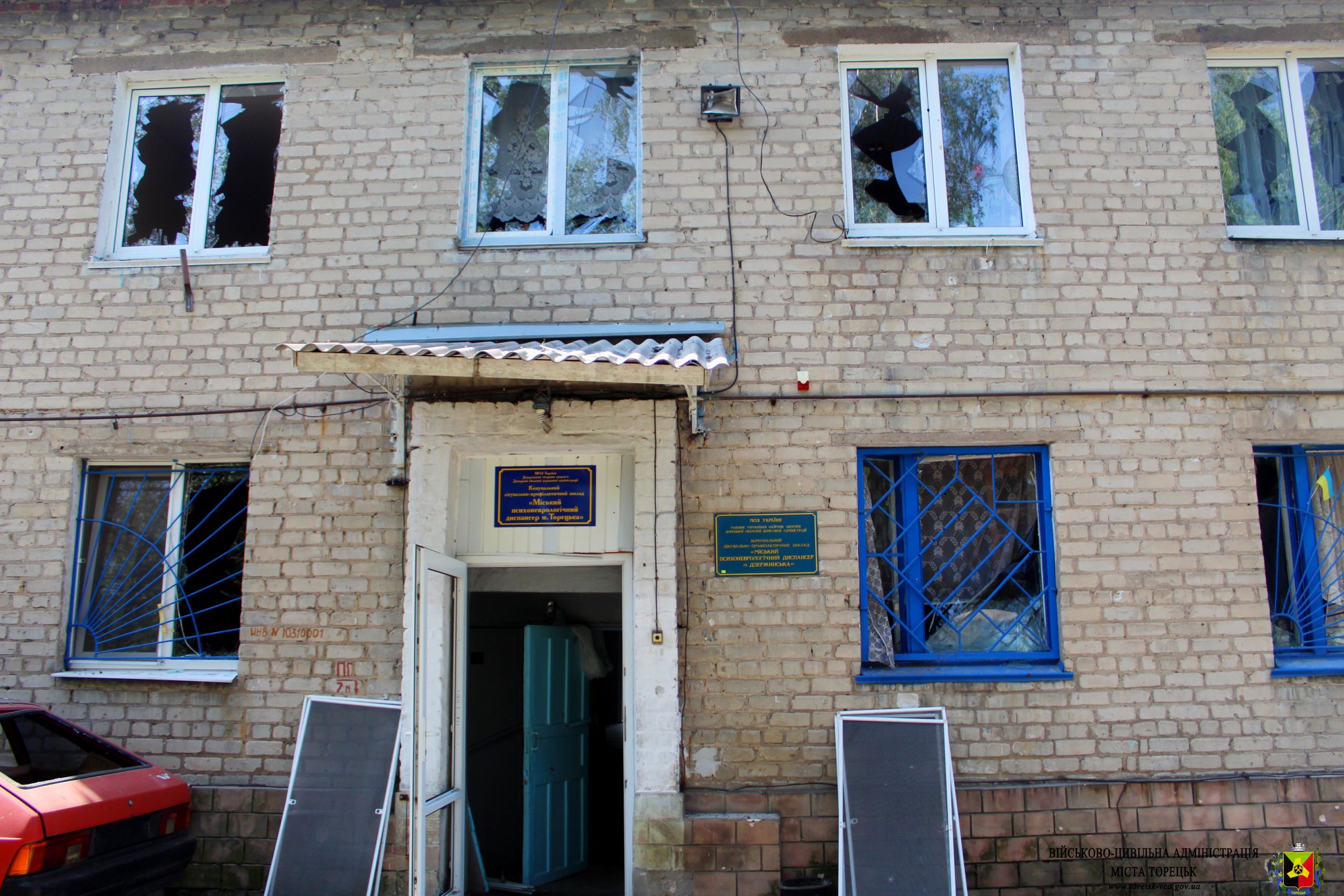 As reported by the State Emergency Service in the Donetsk oblast, today at 6:40 a.m., the Rescue Service received information about shelling of the prevention and treatment facility "City Antituberculosis Dispensary of Toretsk" on Gaidar street. The shelling occurred around 05:20 a.m.. As a result of combat operations, 16 windows and gas pipe were damaged. Information about the victims and dead was not received.
As noted in the General Directorate of the National Police in the region, the event was qualified under Part 1 of Art. 258 (Terrorist Act) of the Criminal Code of Ukraine.