The deputy of the Mariupol city council Maksym Borodin, informally heading the environmental movement in the city, published on Facebook a video of the morning emissions of the Ilyich Iron & Steel Works in residential areas of Mariupol.
"I am sure that neither the director of the plant nor the head of the blast furnace shop will bear any responsibility", - Borodin wrote.
Addressing the Minister of Ecology Ostap Semerak, the deputy noted that the environmental inspectorate in Mariupol has virtually been destroyed and there are no time frames for its full-fledged work after the reform.
"So there is no motivation for the polluter to modernize, apart from the public pressure... Dear Ostap Semerak, how much longer will this horror continue?", - Borodin asks.
Earlier, the deputy published data on the emissions of the Azovstal plant since 2000, specifying that, unlike the Ilyich Iron & Steel Works, the management of the plant at least responds to requests for access to public information.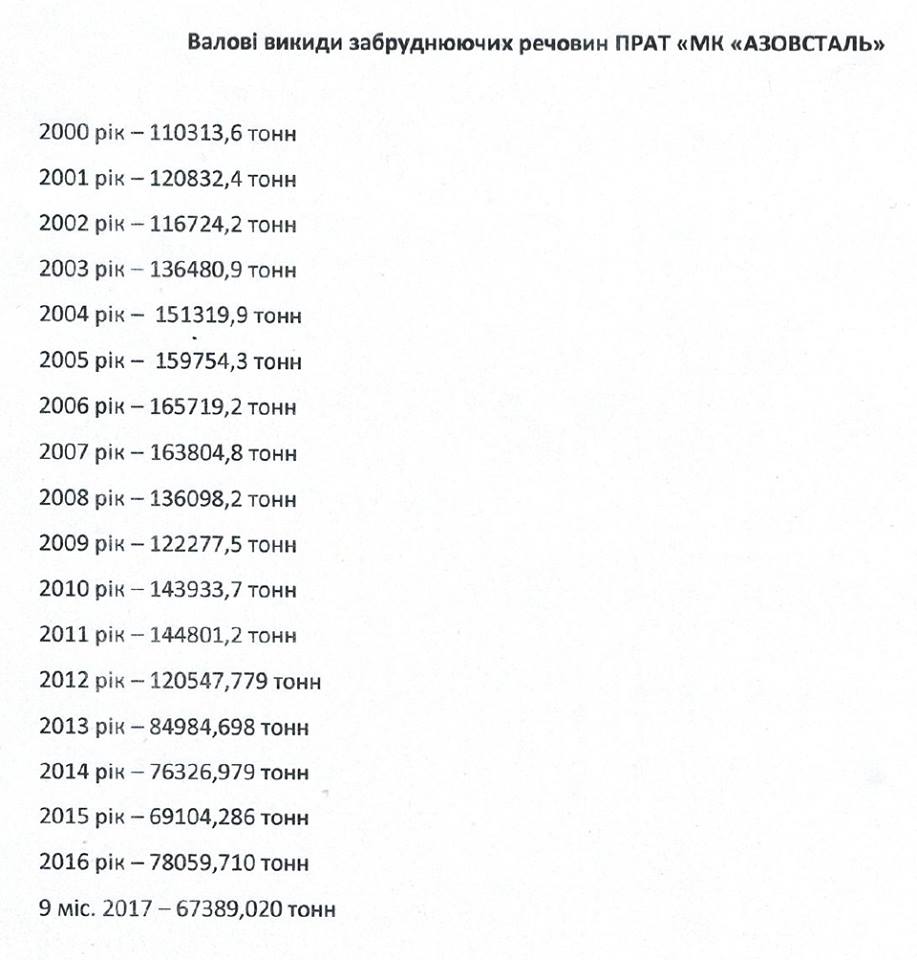 Units of measurement – tons.
Both metallurgical enterprises of Mariupol are part of Rinat Akhmetov's Metinvest group.