Cigarettes, allegedly produced in the Czech Republic, went on sale in the occupied part of Donetsk region.
In particular, packs of cigarettes with threatening inscriptions in the Czech language can be bought in occupied Gorlovka and Donetsk.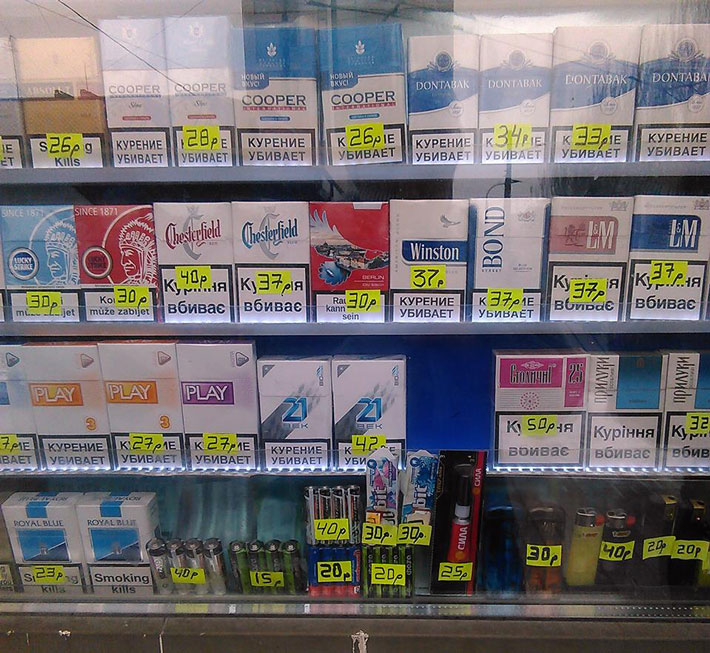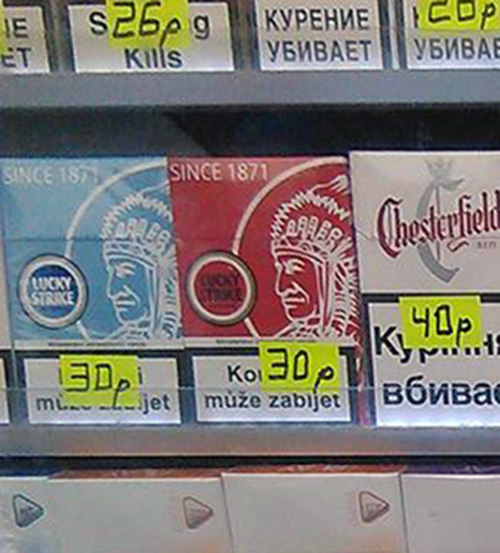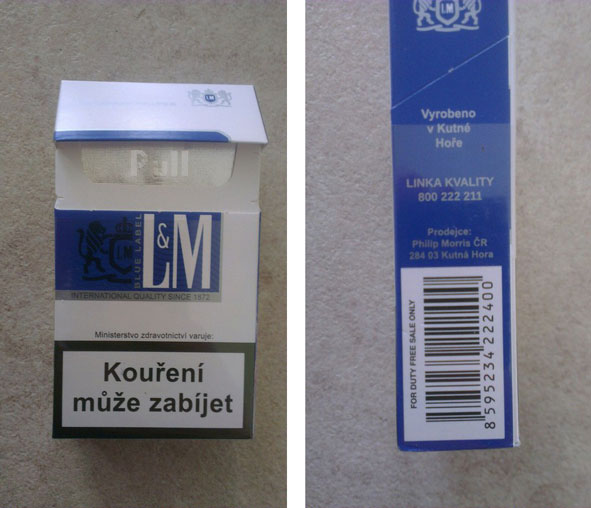 Photos from social networks
The "DNR" "Czech" cigarettes cost 30 rubles, while in the Czech Republic the price of cigarettes can vary from 3.5 to 6 dollars. The most expensive cigarettes in the country are Marlboro, which are smoked by the most population of the Czech Republic.
The manufacturer of "Czech" cigarettes, which are sold in the occupied part of Donetsk region, could be the Donetsk Khamadey factory which is repeatedly mentioned in counterfeit scandals.
Khamadey was connected with Mikhail Lyashko (Misha Kosoy), who was murdered in December 2015, in Crimea annexed by Russia.