There was an attempt to storm the tent camp of activists, who support Mikheil Saakashvili, near Mariinsky Park, - Ukrayinska Pravda reports.
It happened around 6 a.m. The attempt was repulsed by activists. There are victims among the associates of Saakashvili.
Protesters strengthen the barricades and bring tires in the tent camp. People's Deputy Semen Semenchenko has organized self-defence of the tent camp.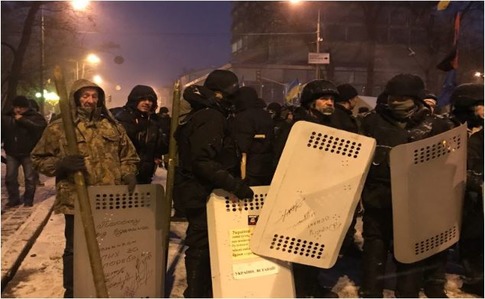 Saakashvili himself spent the night in the Kyiv Hotel under guard.