The "DNR" authorities have stated that Torez Electrotechnical Plant (TEP), seized by the occupants, launched the process of assembling excavators. This was reported by the separatist media as about great achievement of the "DNR economy".
Journalists tell that presentation of the products was at the highest level: "The assembly quality was personally checked by the Head of the DNR Alexander Zakharchenko, Deputy Chairman of the Council of Ministers Dmitriy Trapeznikov and Acting Minister of Industry and Trade Aleksey Granovskiy".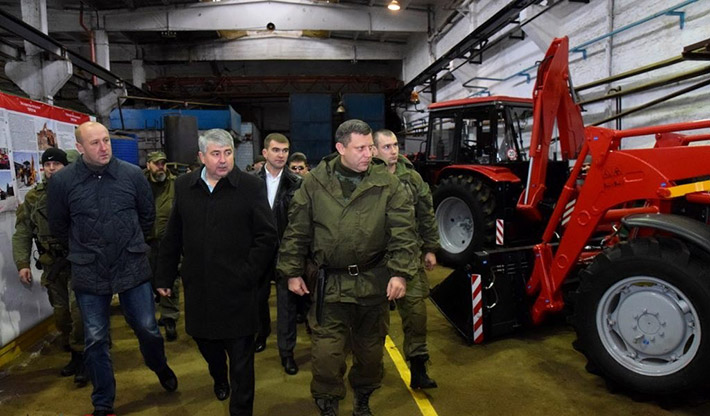 The "republic" likes to boast of the launches of new productions, which, in fact, are not even a product of a SKD assembly. The excavators with attachable equipment, presented with fanfare, entered the seized plant ready-made.
This fact was recognized by Igor Nevalenny, who was appointed director of TEP. He bluntly reported that everything that was shown to the leader of the "DNR" as assembled in the "republic" was actually imported from Russia ready-made.
At first, the director solemnly reported that his plant "assembled two excavator-loaders", and then disclosed the secret of assembly. "Igor Nevalenny added that excavators and attachable equipment for them were delivered from Russia", - the separatist media hotheadedly write.
Thus, it becomes obvious that the "republican" assembly of new equipment has been reduced to the installation of ready-made attachable equipment for ready-made excavators from the Russian Federation.
Earlier, it was reported that the "DNR" authorities passed 10 buses that arrived from Russia off as their own assembly.