Kiev-Mariupol shuttle bus, dozens of cars and trucks got into the snow trap 70 km from Dnepropetrovsk. One of the passengers of the Kiev – Mariupol bus told Obozrevatelabout this.
According to him, the shuttle bus was the first to stuck in the snowdrifts on the H08 highway near Pushkarevka village in Dnepropetrovsk region at 4 a.m.
At first, passengers tried to rescue the bus from the snowdrifts, however, they gave up after lengthy attempts and called a tow truck, which arrived in 4 hours.
"We managed to get the bus out of the snowdrifts by joint efforts but it's not possible to go further. The road is too covered with snow," - said the witness.
Meanwhile, dozens of cars are forced to stop along the road. As the publication got to know, there is a child in one of the cars.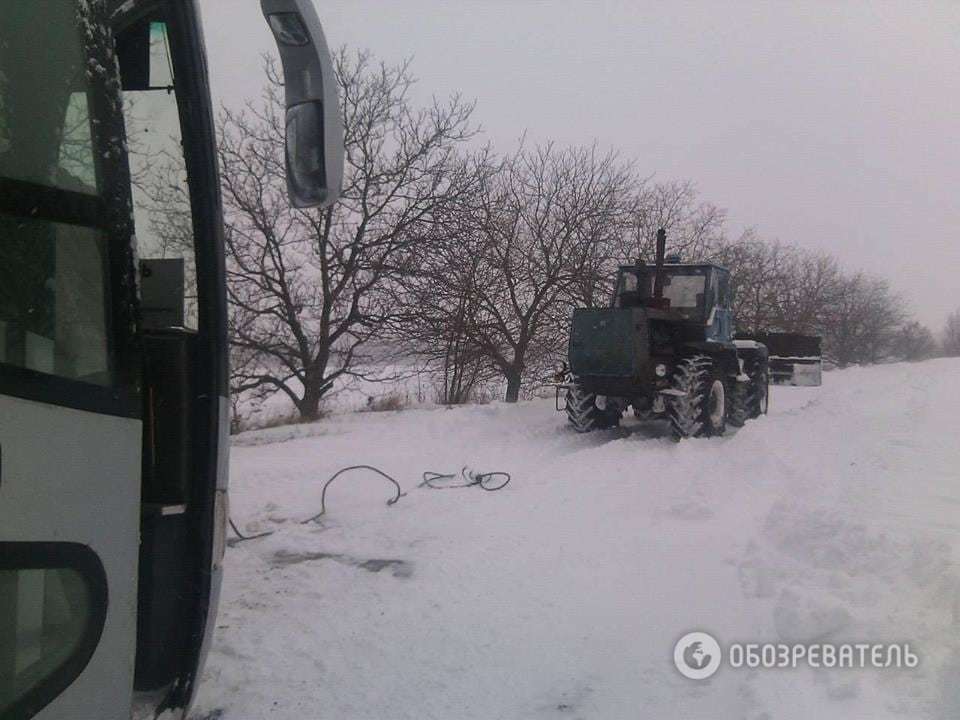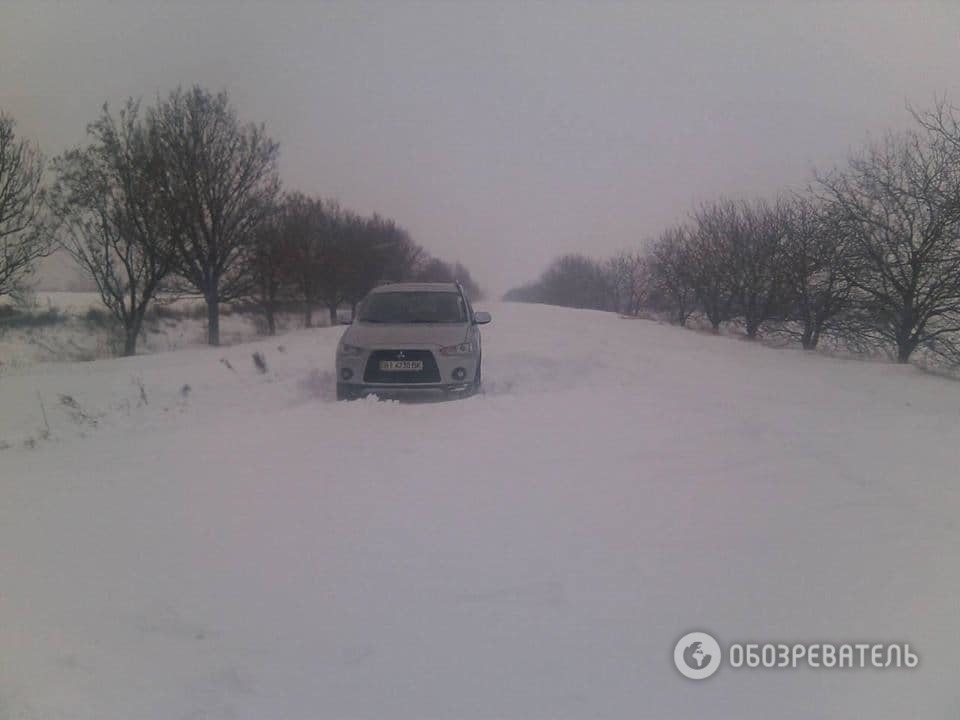 Before SES rescuers arrived, bus passengers and people from the cars got warm in a cafe located near the bus stop. Now the bus with passengers is now being towed by rescuers to Dnepropetrovsk.
The roads in Dnepropetrovsk region are officially closed until January 19th.