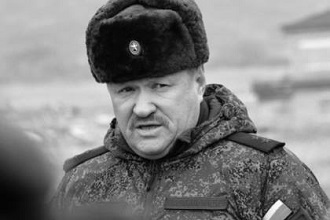 Russian general Valery Asapov, who commanded the militants in the Donbass, was killed in Syria.
"Lieutenant-General Valery Asapov was killed in Syria during the shelling by terrorists of the Islamic State", - RIA Novosti reported on Sunday with reference to the Russian Defence Ministry.
Asapov was fatally wounded as a result of mine explosion.
The Main Directorate of Intelligence of the Ministry of Defence of Ukraine called Asapov the commander of the 1st Army Corps of the "DNR". The facts of Asapov's participation in war crimes in the occupied territories in the Donbass were promised to be transferred to the International Criminal Court in The Hague. The creator of the terrorist Vostok Battalion, the traitor to the Motherland Alexander Khodakovsky confirmed that he served with Asapov. The militant did not specify the time and place of the joint service.