President of Ukraine Petro Poroshenko visited the Donetsk oblast to demonstrate "important steps to revive" the region. In Pokrovsk, the head of state opened a reconstructed base school and a dormitory for students and teachers of the Horlivka Institute of Foreign Languages in Bakhmut.
But at first Poroshenko held a meeting with the military regarding the operational situation in the ATO zone.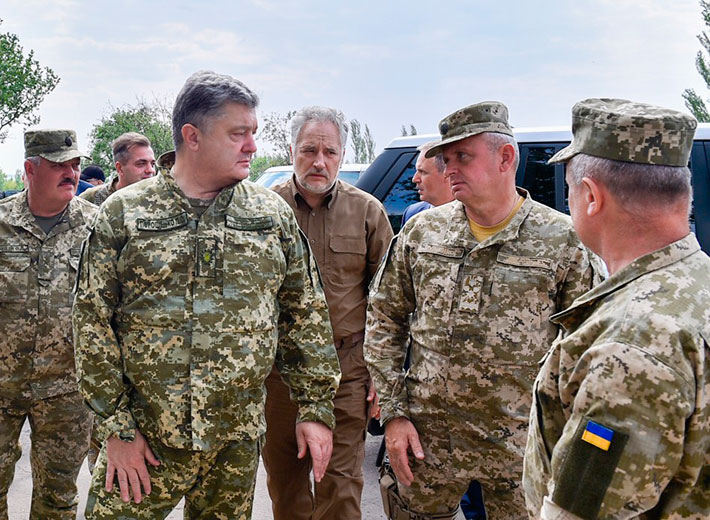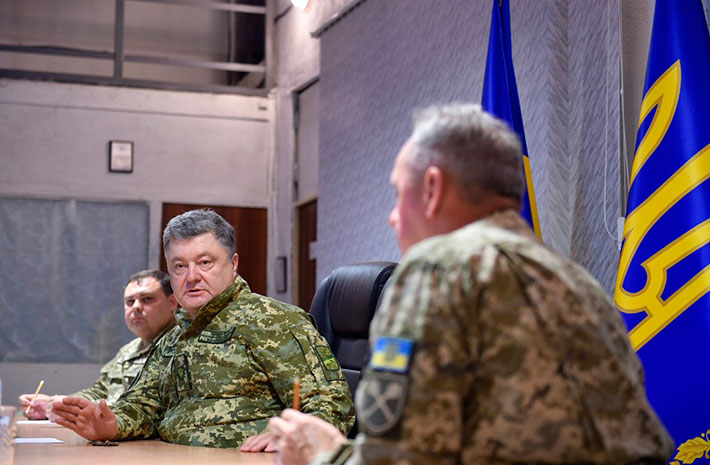 At this time, Pokrovsk secondary school №9 was preparing to meet the head of state. The event was accompanied by increased security measures. While waiting for the arrival of the head of state, guests and participants in the grand opening of the school were provided with drinking water. But some children felt bad from the heat. An ambulance was called for one of the boys.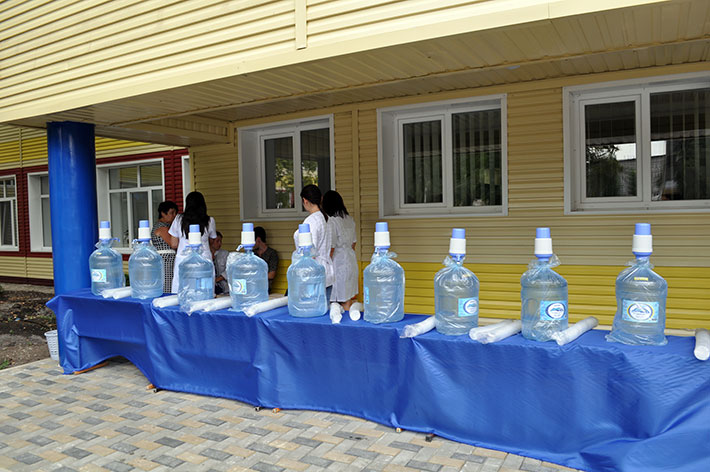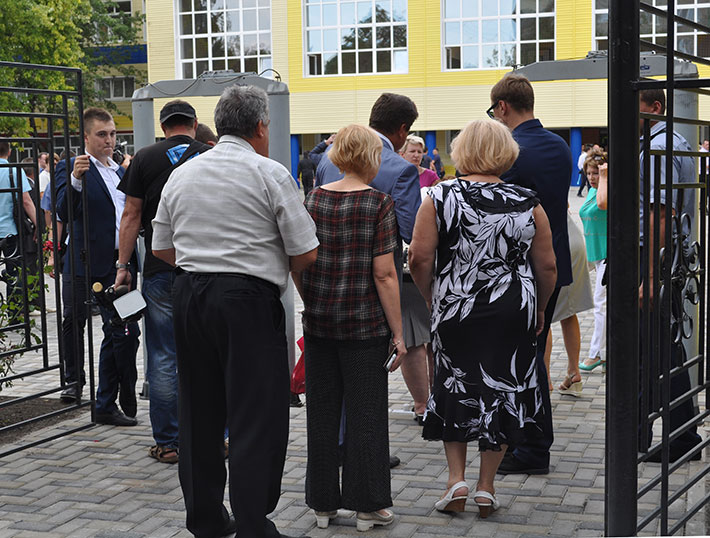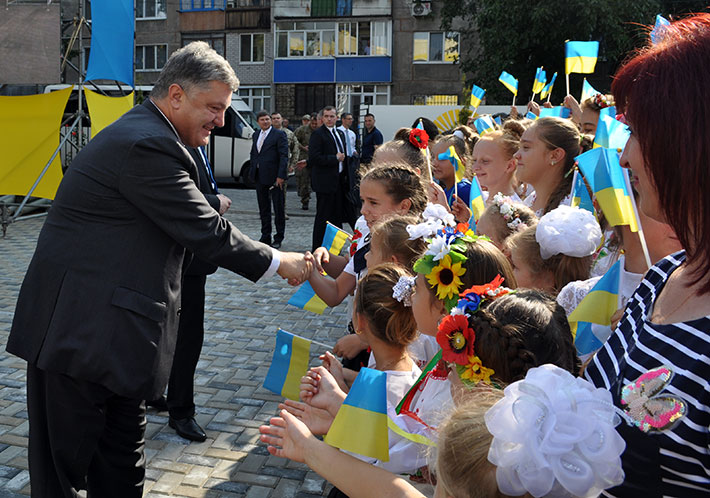 The reconstruction of the school in Pokrovsk cost $2.5 million. The invested money were took from the balance of local budgets of settlements that are temporarily uncontrolled by the lawful authorities.
In addition to Pokrovsk, two more schools were simultaneously opened in Druzhkivka and Chasiv Yar. They were presented by the Minister of Education and Science Liliia Grynevych and Vice Prime Minister of Ukraine Hennadiy Zubko. The opening ceremony of these schools was broadcasted on the big screen in Pokrovsk.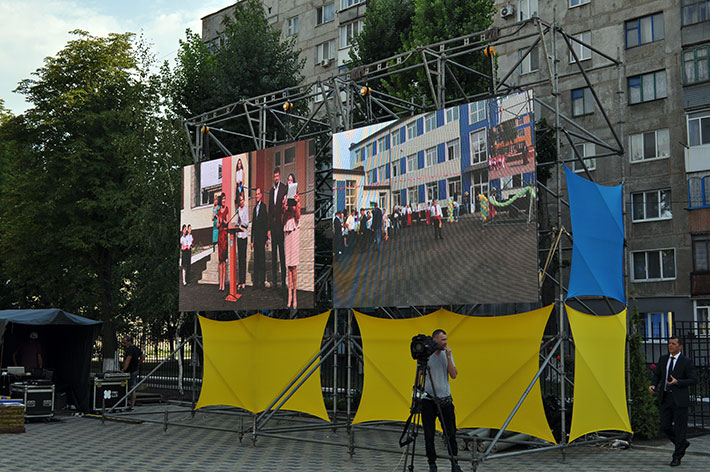 "I sincerely congratulate everyone on another victory in the restoration of Donbass. Today, we open three drastically reconstructed schools. It is very important that this took place on the eve of the Day of Knowledge and on September 1, Ukrainian pupils will sit down to the desks of the renewed classrooms", - Petro Poroshenko stressed.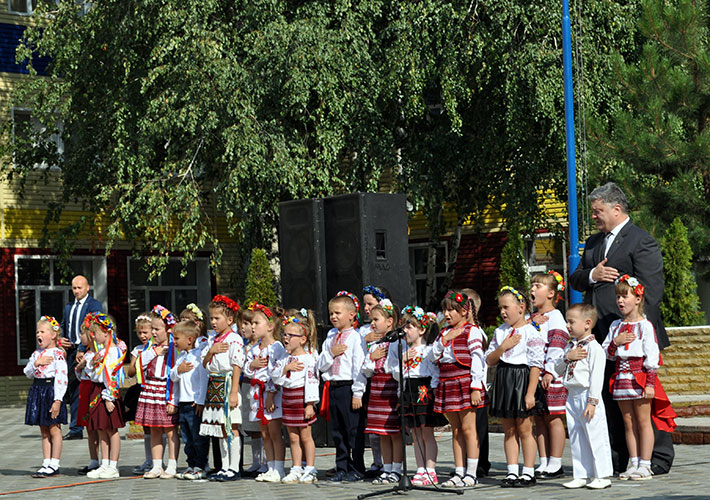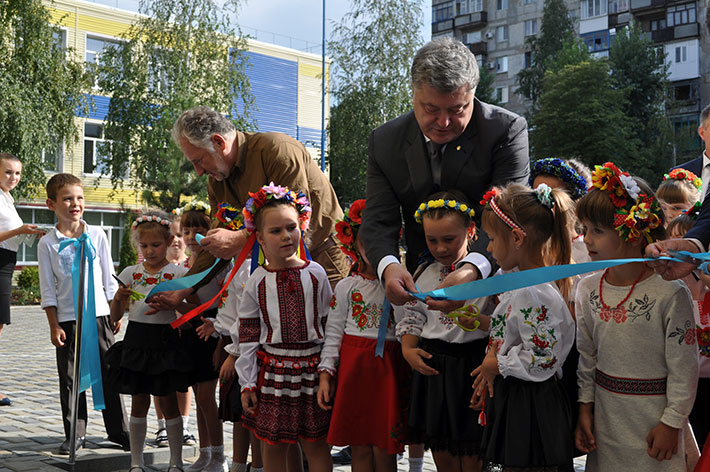 After the opening ceremony, the President inspected the premises of the renovated school - computer science classroom, chemistry lab, canteen, assembly hall, sports hall, a sports ground, choreography hall.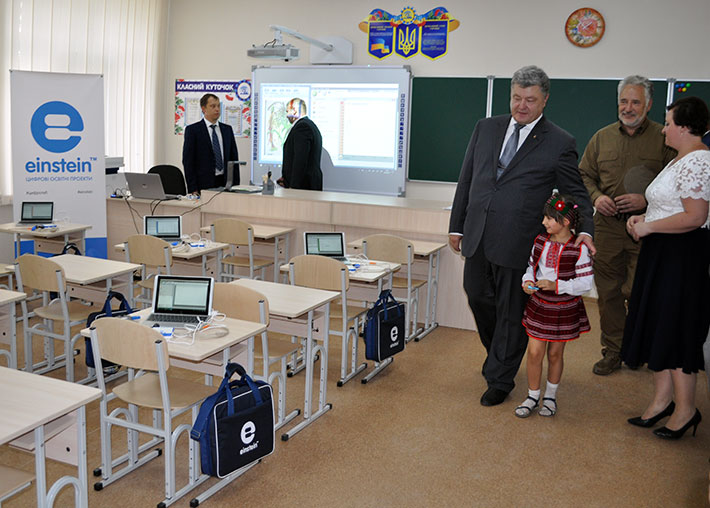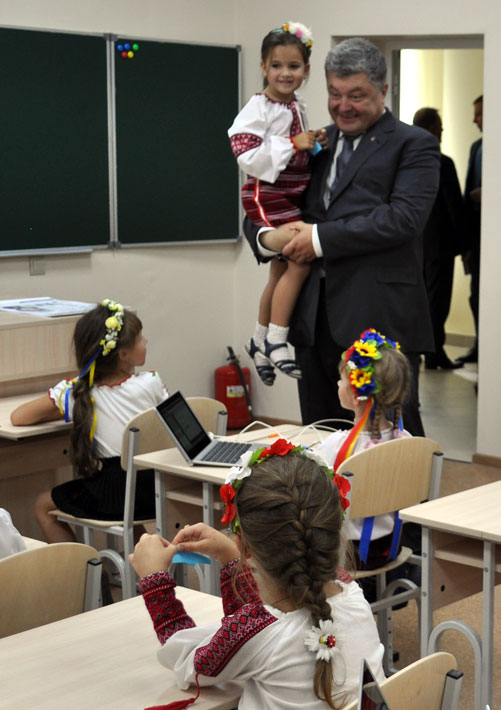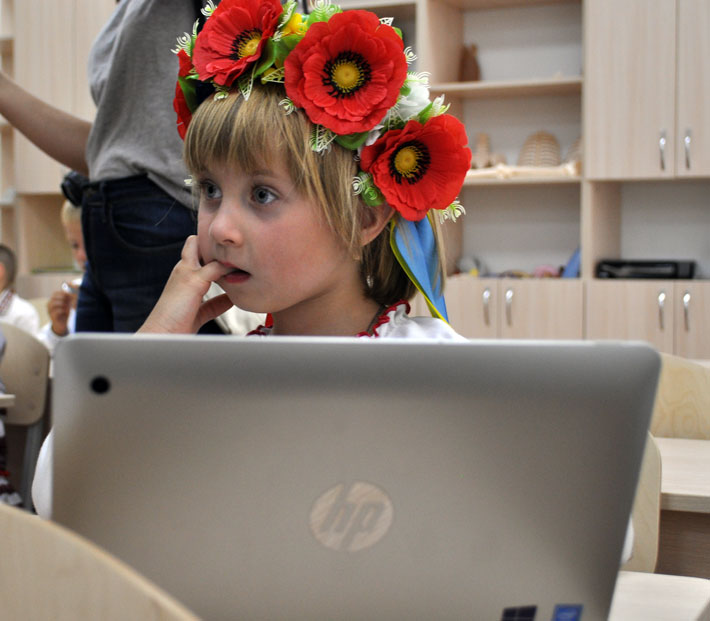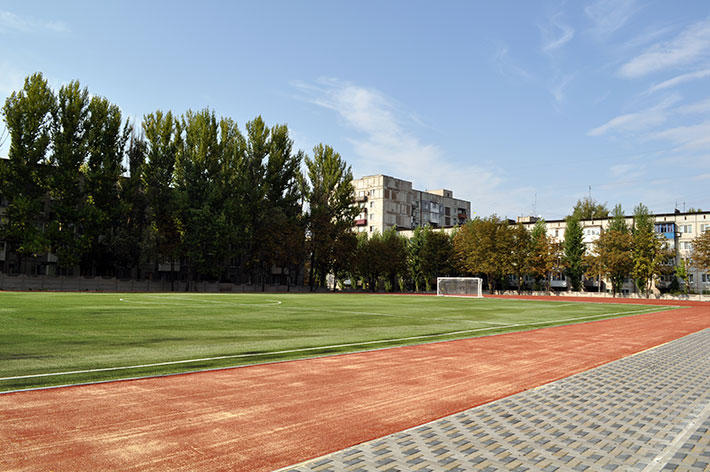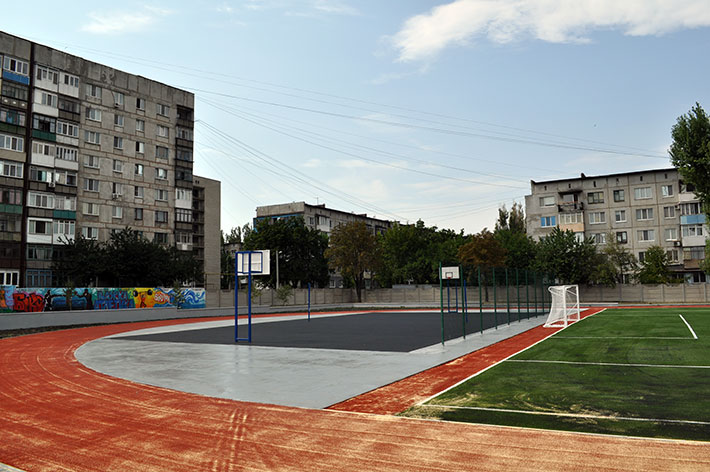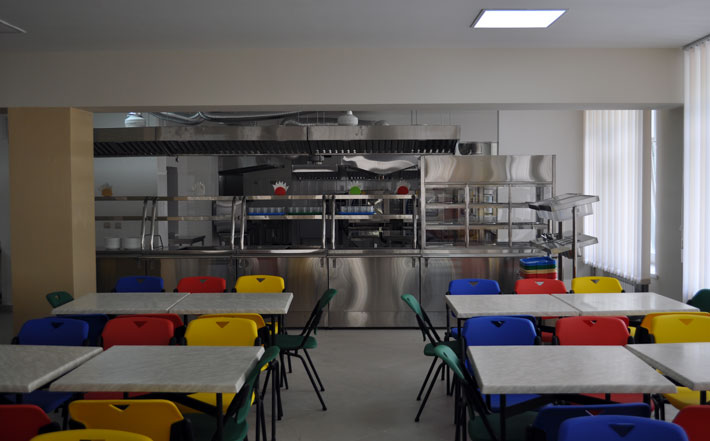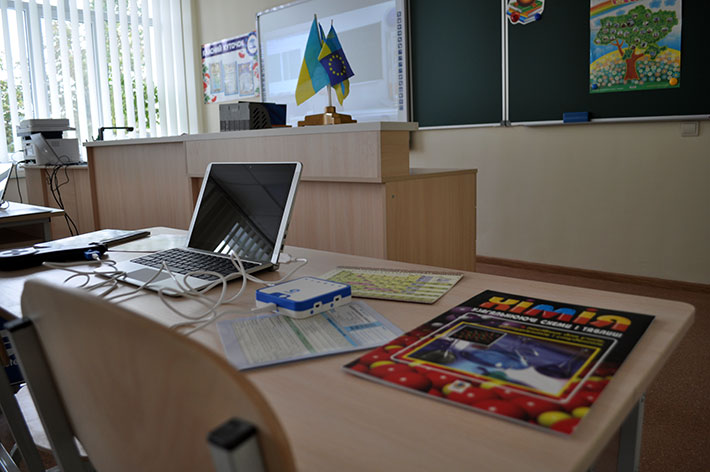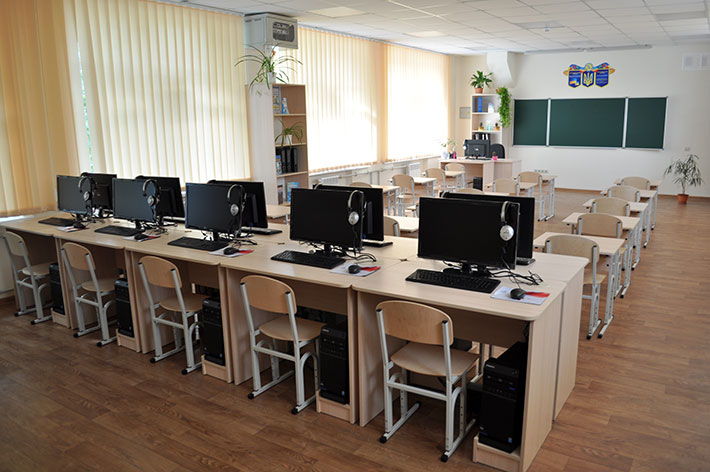 Later, Poroshenko went to Bakhmut, where he opened a dormitory for students and teachers of the Horlivka Institute of Foreign Languages ​​of the Donbass State Pedagogical University. Poroshenko presented a gift certificate, inspected the dormitory premises and talked with students. "You are a link to both Horlivka and the occupied Donbass, you are a symbol of the European vector of development of our state", - the president said, addressing the teachers and students.
The dormitory project is aimed at solving the problem of providing housing for students and teachers of the displaced Horlivka Institute of Foreign Languages, as well as for displaced residents. Reconstruction of the dormitory was started in October 2015, the estimated cost of the facility is $790 thousand (90% of the funds were directed from the State Regional Development Fund, 10% from the local budget).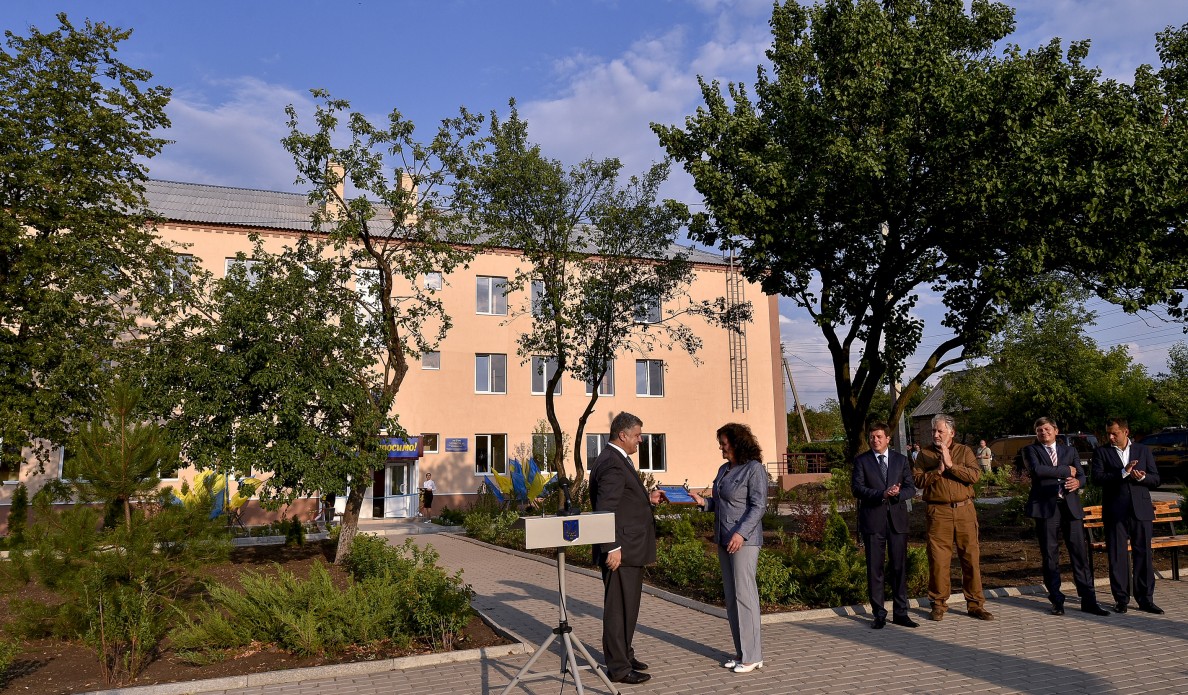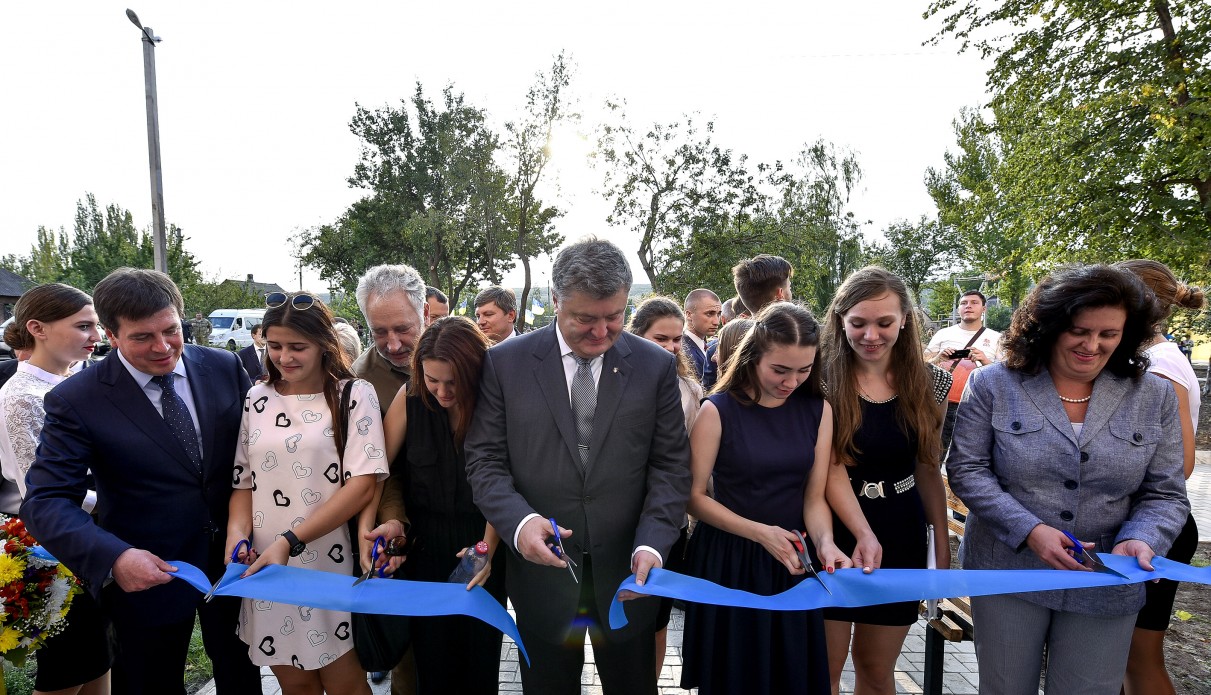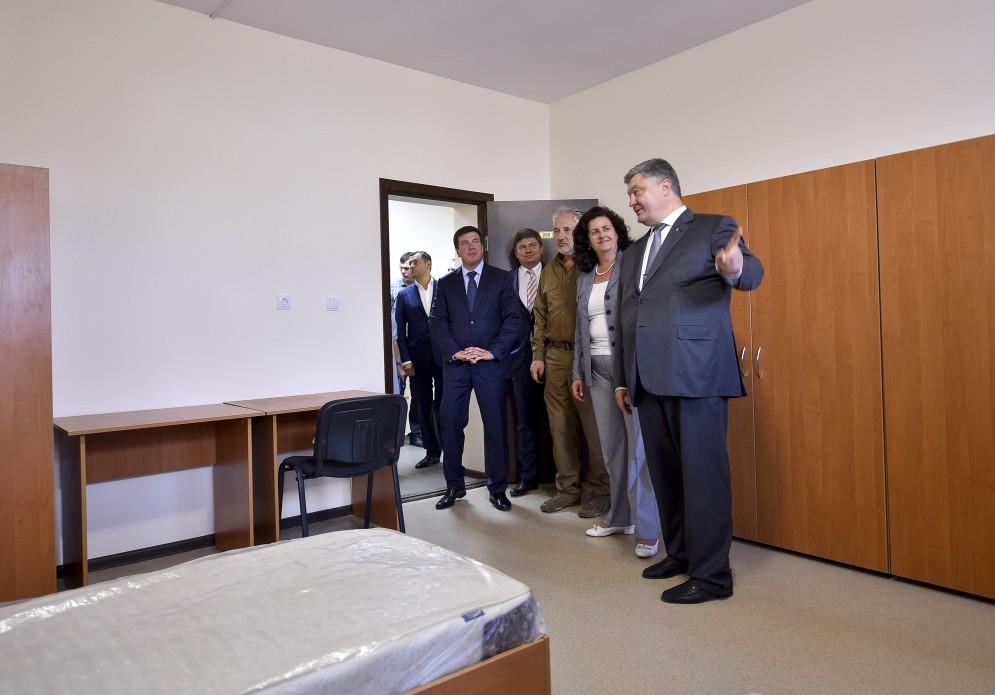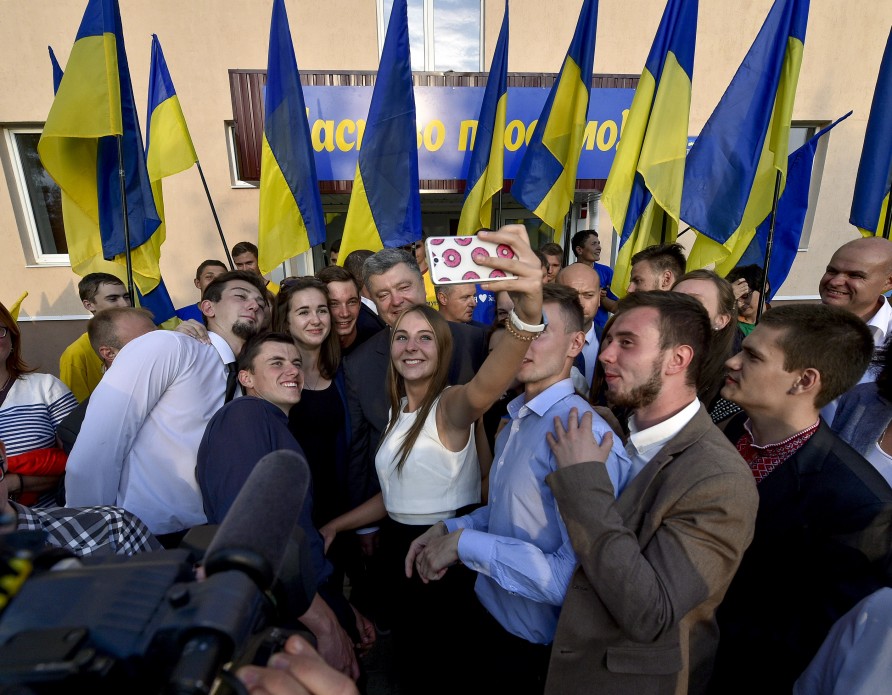 The president emphasized that "we will continue gradual restoration of the peaceful life in Donbass – reconstruction of the infrastructure ruined by war, bridges, roads, water and heat supply systems". "Step by step we are doing everything to return Donbas to the peaceful life, as our goal is peace in Donbass", - he said
Photos provided by OstroV and the press service of the head of state