The houses of the elite complex Donchanka in the area of ​​occupied Novoazovsk were dismantled and taken to Russia. Journalist Andriy Tsaplienko wrote this on his Facebook page, attaching appropriate photos.
"This is the Donchanka complex near the occupied Novoazovsk, the left side of the photo is of few months ago, the present situation is on the right. Instead of houses there are only the outlines of the foundations, and they were not smashed by shells, but carefully dismantled by Russian liberators".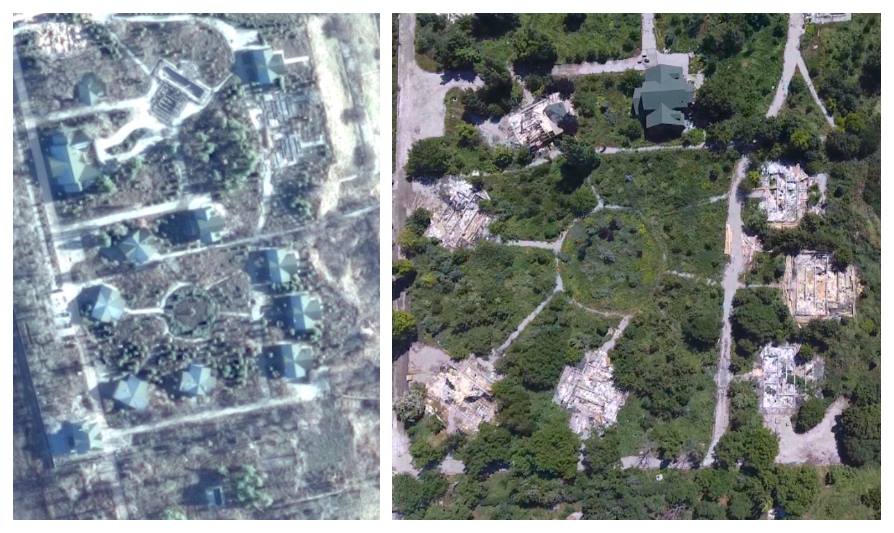 Tsaplienko noted that the dismantled houses were built of valuable wood.
"They were carefully disassembled, taken to Russia, and there they were assembled again, such a toy for the Russian marauder. It was yours, now it is ours", - the journalist wrote.
According to his information, the complex was built by the Azovstal plant.