The State Duma deputy from the United Russia Joseph Kobzon stated that he has no other passport, except Russian. This way he answered the question of Dozhd television company whether he has the nationality of the so-called "Donetsk People's Republic".
"I have no passport, except Russian", – Kobzon stated.
He also added that he is proud to be the "hero of the DPR": "This is my motherland, my home" - Kobzon said.
Meanwhile, Dozhd reminded that Komsomolskaya Pravda" told in June 2016 how Kobzon received a "passport of the citizen of the DPR", which was presented to him personally by the leader of the "DPR" Alexander Zakharchenko. The newspaper also published a photo of the document with a photo of Kobzon and registration.
"I am the citizen of the Donetsk People's Republic since May 25, I received the passport today. I must work off now!", - Kobzon said at the time.
"We asked Joseph to show us his passport after the concert – he did it willingly: "Draw your attention – the registration is also here!". The document is actually registered in Donetsk, on Levoberezhnaya street, 68 B, – Komsomolskaya Pravda wrote".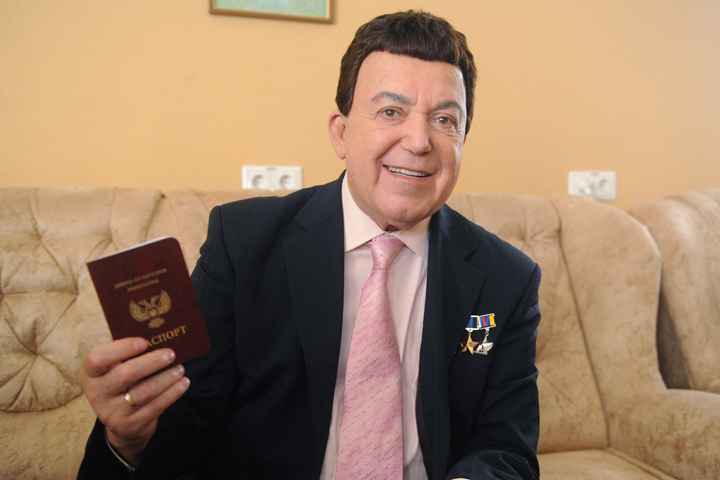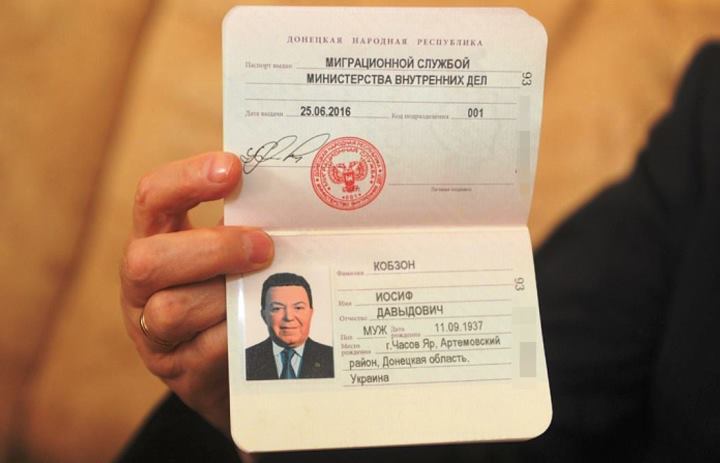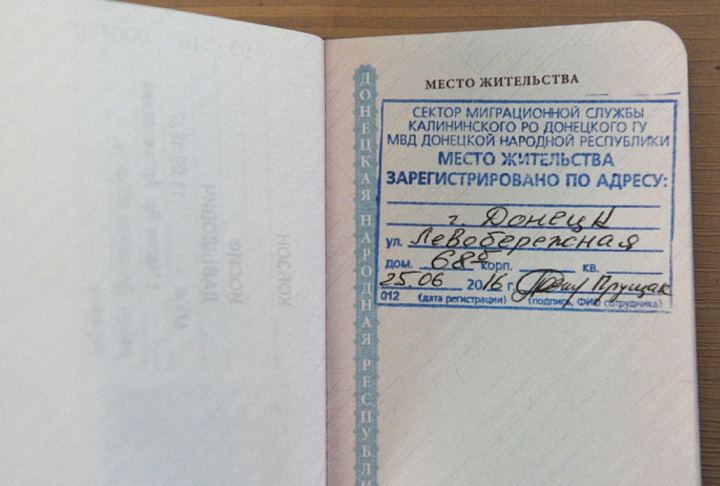 Kobzon answered the question of the Dozhd correspondent about his interview to Komsomolskaya Pravda, which says that he has a passport: "I have read the article, there was not written that I have the passport".
The report reminds that FlashNord news agency reported the day before that United Russia examines the situation of the ostensibly dual nationality of Kobzon. The agency specified that the deputy may have the "citizenship of the DPR" in addition to the Russian.
The Deputy Head of the Central Executive Committee of United Russia Konstantin Mazurevskiy explained that Kobzon is not a citizen of a foreign country because "the self-proclaimed republic is not a state". He added that "it is necessary to understand the difference between the recognition of certain documents and international recognition of the state".