The self-proclaimed authorities of the "DPR" stated that after long repair work the city polyclinic № 27 in the Kirov region of Donetsk was reopened. The report of the so-called "official website of the DPR" stated about that.
Militants are trying to prove that the destruction of the clinic was caused by shelling by the AFU in February 2015.
In fact, the photo clearly shows that the artillery attack hit the facade of the city polyclinic hospital №27, which looks to Donetsk. Thus, the shells were fired from the territory of the city controlled by terrorists.
The fake "DPR Department of Defense" assured then that the shelling was fired by Ukrainian law enforcers from Maryenka. Meanwhile, Maryenka, which is controlled by the Ukrainian authorities, is on the opposite side of the damaged facade of the hospital.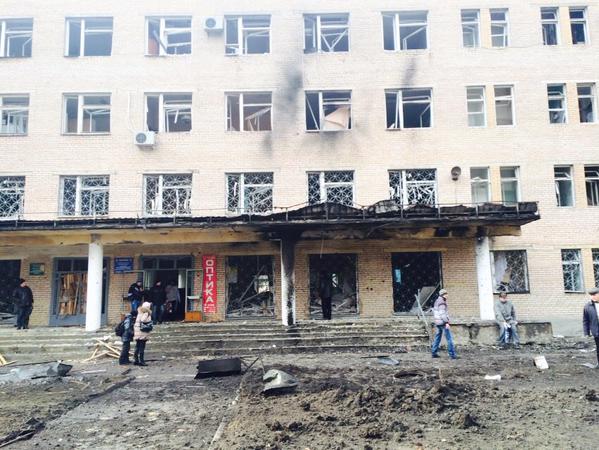 The damaged part of the hospital looks to occupied Donetsk
As a result of hospital shelling, 5 people were killed and 5 wounded.