One civilian was killed and 11 were injured, including a 3-year old child, as a result of night shelling of Makeyevka and occupied north of Donetsk, - reports the separatist DAN website.
"We know about one woman who died and 11 people were injured, including one child born in 2013," - said in a statement.
According to the separatist media, Dokuchaevsk, Yasinovataya and Panteleymonovka were also under fire during the night.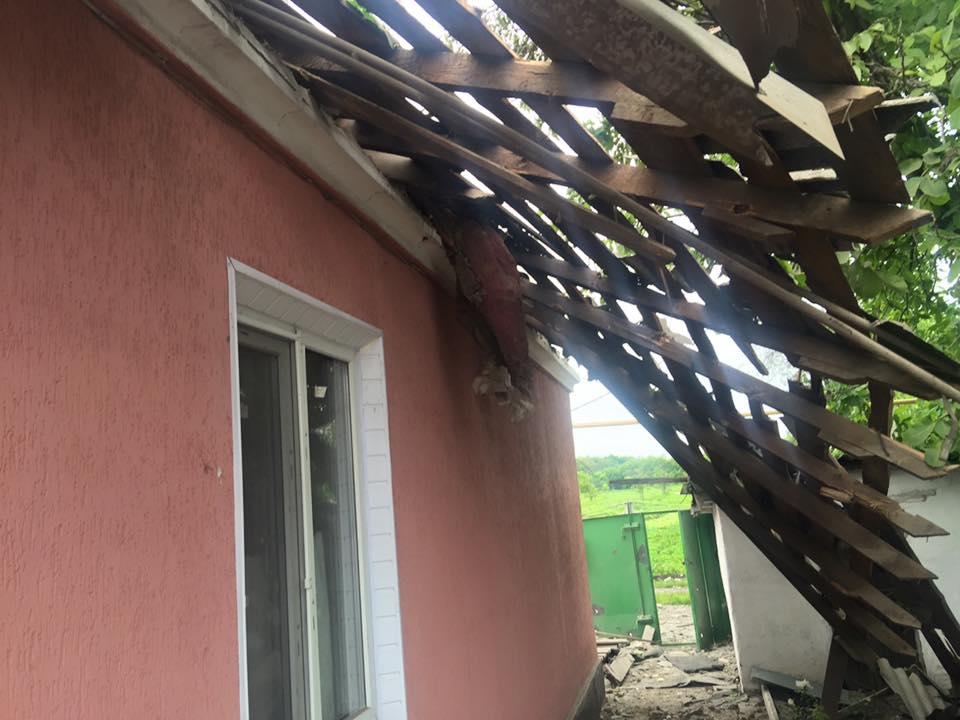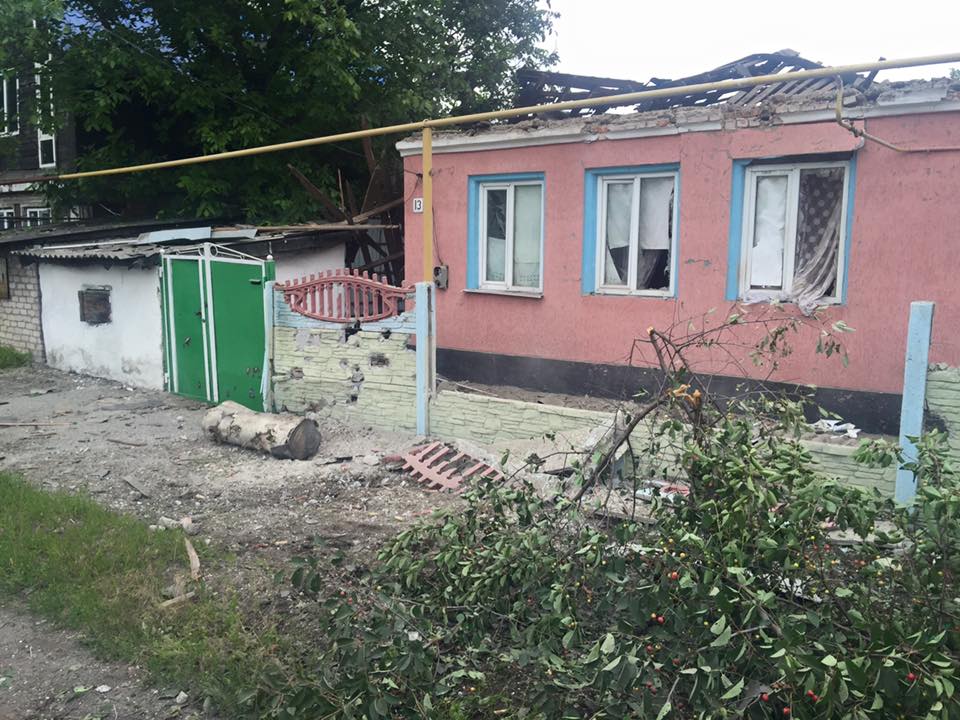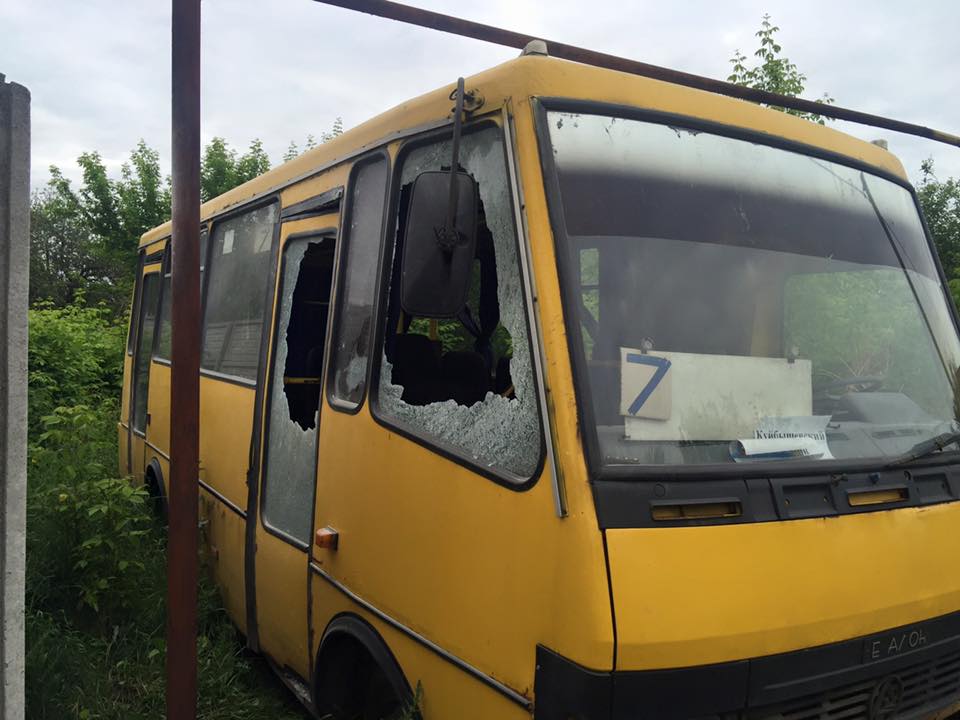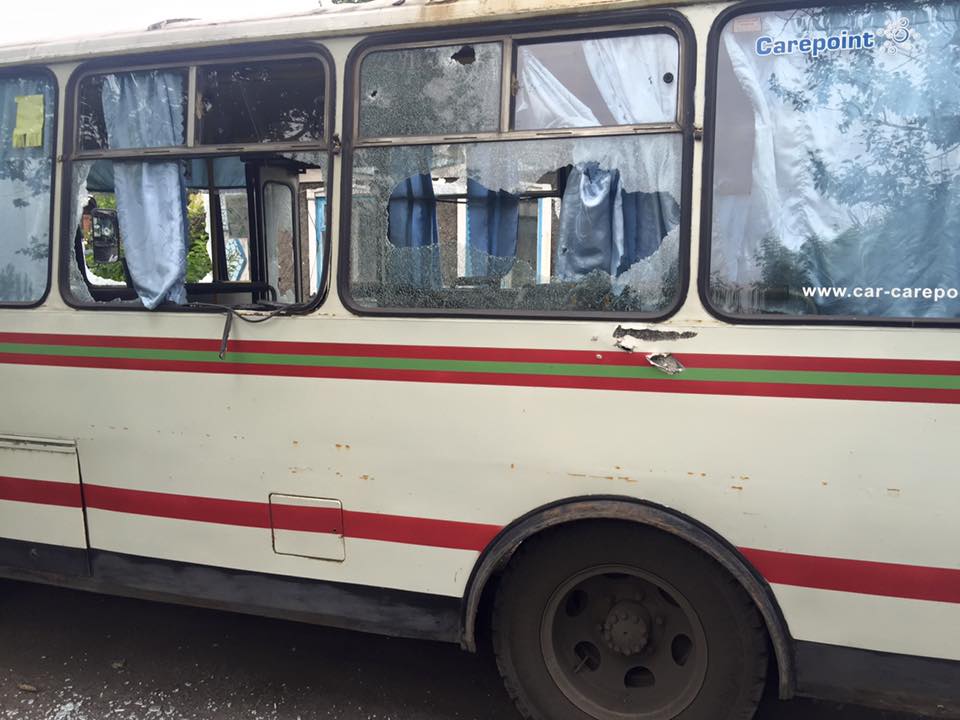 Affected house in Donetsk in 17 Alpinistov Street . Two passenger buses were hit in the parking lot near the house. According to the head of the so-called "administration" of Kuibyshev district Ivan Prikhodko, an elderly woman living in the house was not damaged.