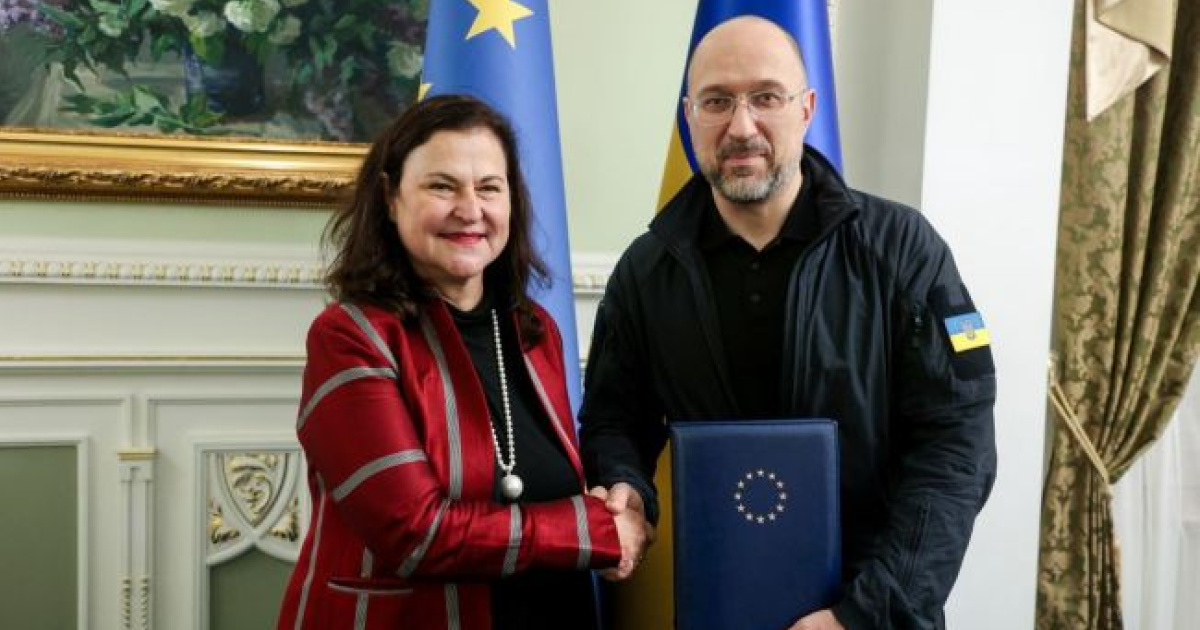 The Ambassador of the European Union in Ukraine, Katarina Mathernova, handed over the European Commission's report to Prime Minister Denys Shmyhal. The report contains a recommendation to commence accession negotiations. Ukrainian Prime Minister Denys Shmyhal announced this on Facebook on November 8.
"Officially received the report from Ambassador of the EU in Ukraine, Katarina Mathernova, on the European Commission's assessment of Ukraine within the EU Enlargement Package. The document recommends commencing negotiations for Ukraine's accession to the European Union", - the Prime Minister wrote.
Shmyhal thanked the ambassador for her collaboration during the implementation of necessary reforms. He added that the assessment from the EC is very important in the context of Ukraine's European course.
The head of the government reminded that in less than one and a half years, Ukraine has implemented several important reforms. Additionally, the Cabinet of Ministers conducted a self-assessment of the legislation.
"The next step is preparing, by the end of the year, the National Program for Adaptation of Ukrainian legislation to the acquis communautaire. Each day, Ukraine is steadily moving closer to full-fledged EU membership", - Shmyhal summarized.
It's worth noting that the European Commission expressed dissatisfaction with the national Ukrainian news TV marathon and the shutdown of television channels in Ukraine.
As previously reported, President of the European Commission, Ursula von der Leyen, stated that "Ukraine has fulfilled 90% of the reforms expected by the EU, granting it candidate status".