Forced migrants in Kramatorsk came out to protest because of the failure to respect their legal and interests, - reports 6264.
The meeting turned out to be not very numerous - about 50 people gathered near the walls of Kramatorsk executive committee, among whom there were many women with young children.
Demonstrators had placards with slogans: "Do not divide Ukraine with stamps", "You are nobody without a stamp", "Rozenko to resign", "We want to live in a state of law" and so on.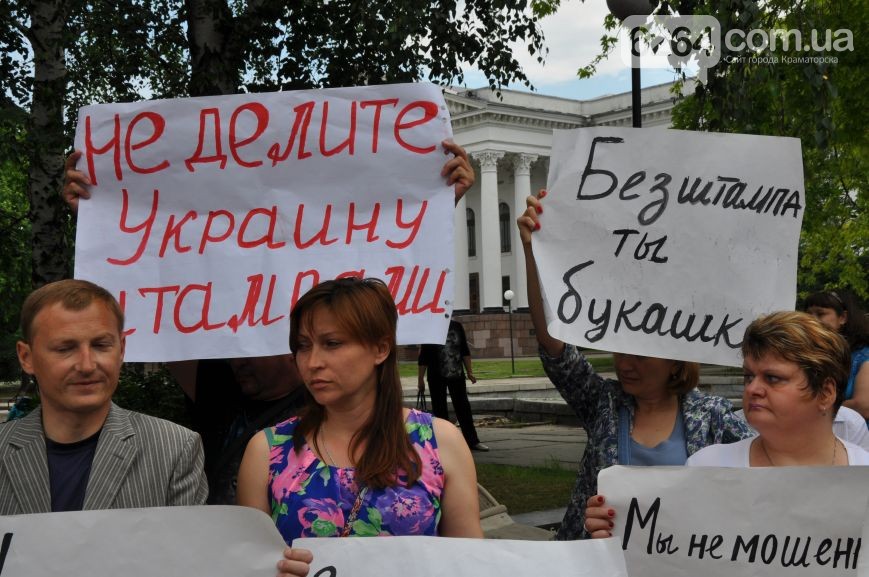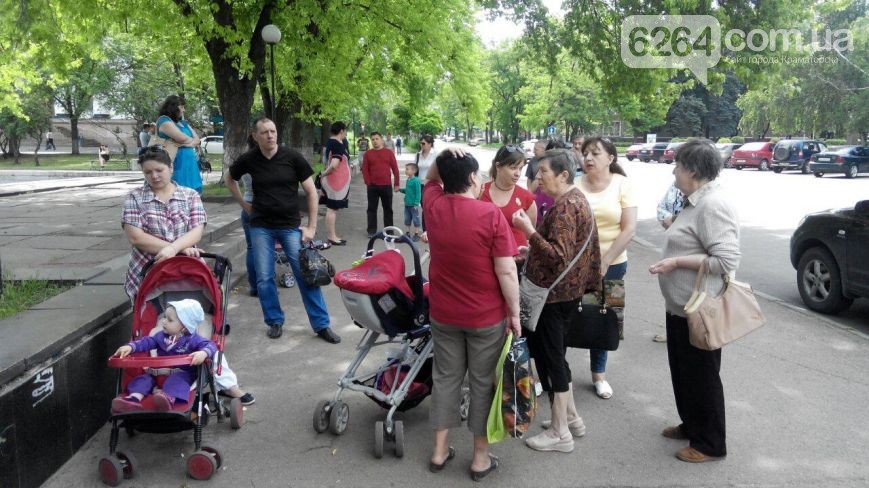 Forced migrants came to the meeting with requirements: to implement resolution No 505 and 509 of the CMU in accordance with the law, to resume payments to IDPs and to pay the debt.
The government hasn't bothered to implement a resolution of the Cabinet in accordance with the Law of Ukraine since January. Administration of Labour and Social Protection of Population and the Pension Fund do not recognize certificates of immigrants without a stamp of the Migration Service as valid. Migration Service, in its turn, is guided by the law as of January 13th, 2016 and does not stamp the certificates. Because of this, thousands of migrants have long been left without pensions and social payments.
Chief of Administration of the Donetsk Regional State Administration Sergey Popov cme to the protestors in order to inform that the issue of "migration stamp" is planned to be considered in the capital on June 8th at the meeting of the Cabinet.
Chairman of Donetsk region Pavel Zhebrivskyi did not communicate with demonstrators as he is in Kiev.