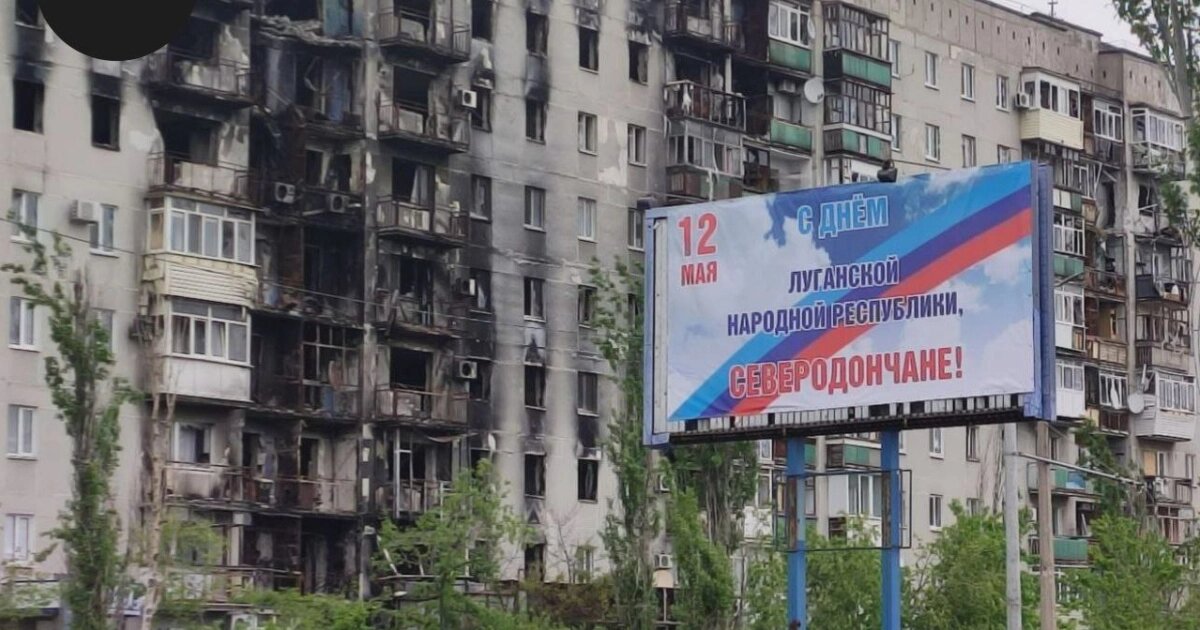 In occupied Sievierodonetsk, the invaders have placed a "festive" billboard against the backdrop of a nine-story building that was burned down as a result of shelling and emptied during active hostilities in the city. The corresponding photo was posted by the Telegram channel Luhansk oblast. Severodonetsk Sievierodonetsk on May 12. "Sievierodonetsk. Festive billboard as the face and actions of russia", - the message says.
Ukraine, Luhansk oblast, Sievierodonetsk, May 12, 2023.
Earlier, fresh photos were published from the occupied city of Lysychansk: remnants of burned buses and graves in courtyards.