The Ukrainian Armed Forces destroyed 1040 occupiers and 12 tanks in a day. This was announced by the General Staff of the Ukrainian Armed Forces on March 16.
It is noted that during the day, Ukrainian defenders killed another 1040 occupiers, destroyed 12 tanks, 11 armored combat vehicles, 11 artillery systems, one MLRS, three air defense systems, as well as 17 vehicles and fuel tanks.
In the air, Ukrainian defenders destroyed one aircraft and 13 operational-tactical UAVs.
In total, since the beginning of the invasion, the russians have already lost 162,560 soldiers.
Also, during the year of full-scale war, Ukrainian troops destroyed 3504 tanks, 6810 armored combat vehicles, 2539 artillery systems, 503 MLRS, as well as 265 anti-aircraft warfare systems. The russians also lost 5394 vehicles and fuel tanks, as well as 257 units of special equipment.
The occupiers were left without 18 ships and boats, 305 aircraft, 289 helicopters, 2145 operational-tactical UAVs and 907 cruise missiles for the entire duration of the war.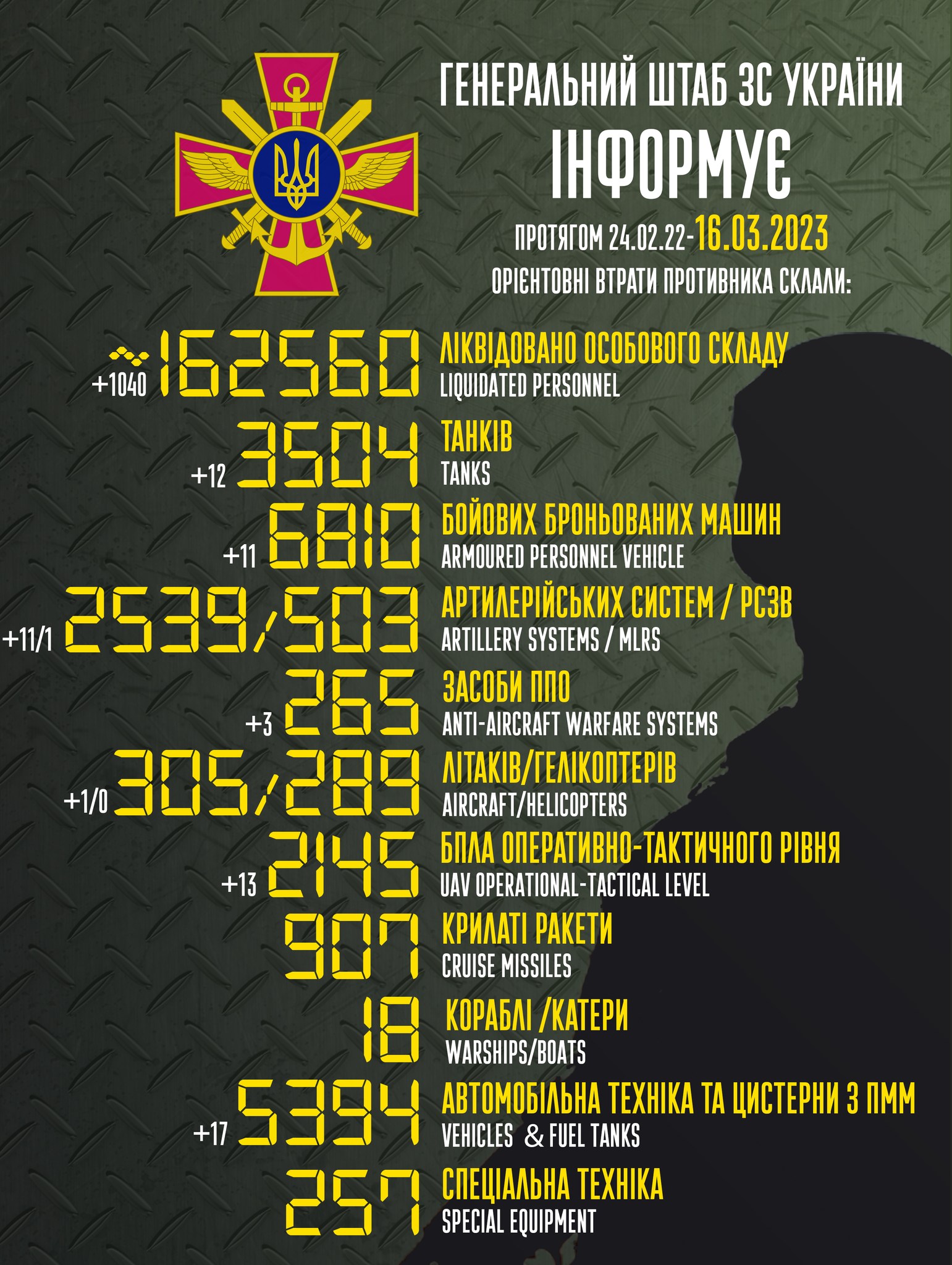 It was previously reported that Ukrainian border guards destroyed a car with ammunition, an enemy warehouse and eliminated six invaders near Bakhmut.